Love it or hate it, Food Network's Chopped television series, which debuted in 2008 is one of the reigning rating champions for the network in both Canada and the United States. The Canadian version of the hit show, hosted by Dean McDermott (winner of 2013's Celebrity Cook-off), kicks off the year as the first new culinary television series of the 2014.
We will be sure to see a lot of cut fingers (hopefully, no severed limbs), stressed out chefs and, of course, some bizarre ingredients. As if you don't have enough reasons to watch Chopped Canada, here are seven more.
Watch Michael Smith be critical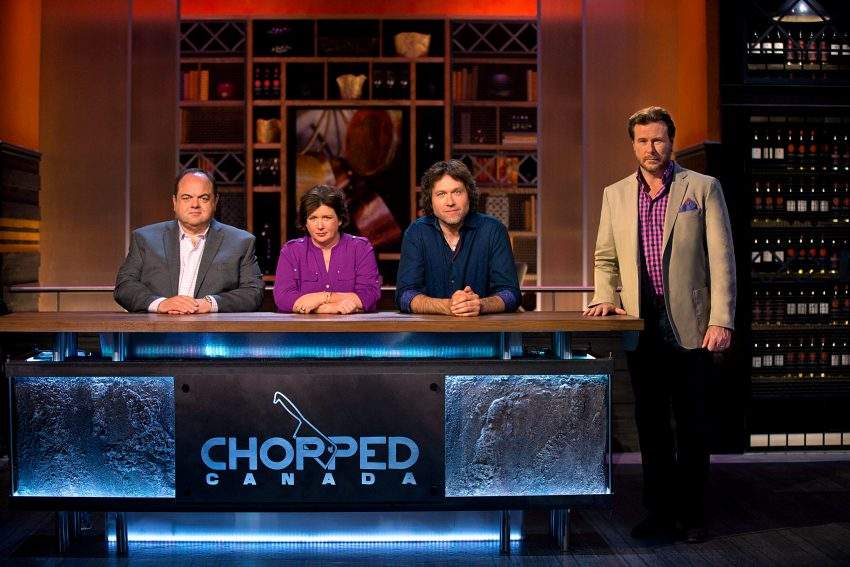 We've seen other Chopped Canada judges, like Chef Lynn Crawford, bust some chops on other series like the original Restaurant Makeover, but we've always wondered if the famously gentle and friendly giant of a chef has more of a cutting side. We are waiting to see some disappointment in Chef Smith's eyes after some of his first bites.
Food truck owners versus restaurant chefs
With food trucks still being the hot ticket in this country, we're excited to see a few of their owners get some screen-time outside of their cushy and glamourized turf of Eat St. We expect these truckers to be underestimated and give their competitors a run for their money. There's even a food truck owner from Yellowknife lined up for episode three, which is also pretty cool to see.
Discover new restaurants and chefs
If there's one thing the original Chopped series has been good for, it's highlighting competitors who aren't normally in the limelight. With a larger cast rotation of four new chefs per episode, it gives you a little glimpse into the lives and challenges of chefs from across Canada that you likely wouldn't be aware of. Some chefs might even be in your own town or city without you knowing it.
Find out what "odd" Canadian ingredients are highlighted
Chopped genre makes it undeniably addictive, but on a deeper level, some of it's uniquely Canadian ingredients are fascinating from an educational standpoint. It's certainly not something you'd see in the American version. Though we're not overly familiar with delectables like seal flipper over here at Eat North, it wouldn't be surprising to see it pop up during the season, paired with some jelly beans and duck hearts, perhaps? No, no; that's too far. Or, is it?
Pantry envy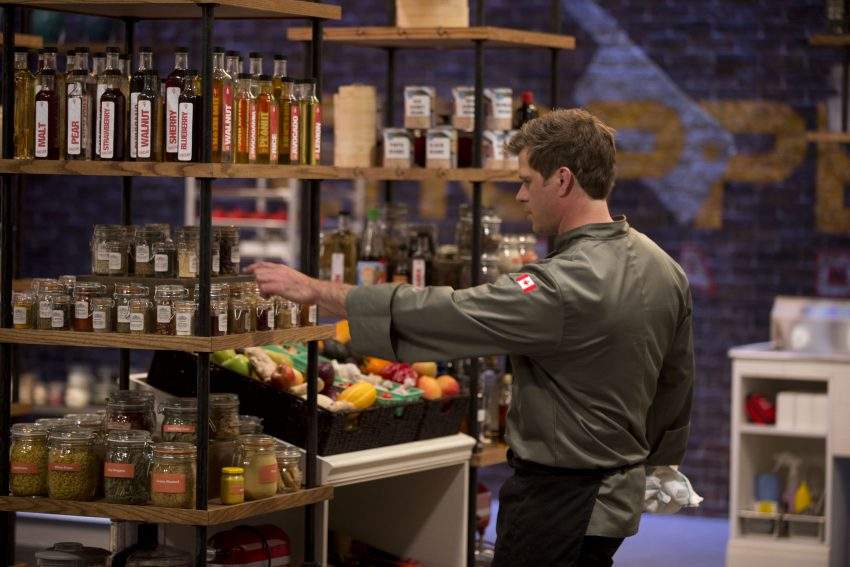 As alluring as the bizarre basket-opening can be, it makes us gaze longingly at the pantry on the show's set (and Top Chef Canada's too, for that matter), which is chock full of pretty much whatever a chef's heart desires. Couple that with shelves and shelves of any piece of cooking equipment imaginable and an ice cream machine, and you've got a dream kitchen. Now, if only we had a 3000 sq. ft. space in our homes for the same set-up...
A decent percentage of female competitors
It's refreshing to see one female competitor listed in almost every one of the first 13 episodes of the series. We love to see a female presence in restaurant kitchens and hope some of these ladies take home the big cash prize over the course of the season.
The "Chopped Canada" drinking game
For all of the food-meets-drink lovers out there, this one's fun and easy.
Take one drink every time a competitor:
a) cuts his or herself
b) swears
c) doesn't complete every component of their dishes before the time runs out
(Note: we are not encouraging a weekly play of these, but inviting some foodie culinarist friends over once and awhile for a low-key Thursday night with some laughs, then this is the ticket!)
Chopped Canada airs Thursday nights at 10 p.m. ET on Food Network Canada.