Since airing in 2006, the Top Chef franchise (created by Bravo TV) has grown into nine international adaptations, including Finland, Greece and Spain. Top Chef Canada is now entering its fourth season with more hype than ever before. In addition to the tagline of "the most extreme season ever," the cast of the show is an experimental even split between seven female and seven male chefs. It should be very interesting to see how that theme plays out over the season.
From a corporate menu development Vancouverite to a vegan-focused East Coaster, the lineup of chefs cover Canada from coast-to-coast with well-balanced representation.
After watching each of the chefs' audition videos and doing a little research of our own, we looked at the pros and cons of each competitor this year.
We don't want to play favourites, but since it is men vs. women, we feel like we may as well place our bets on one from each group. Let's get to it!
Dawn Doucette (Vancouver, B.C.)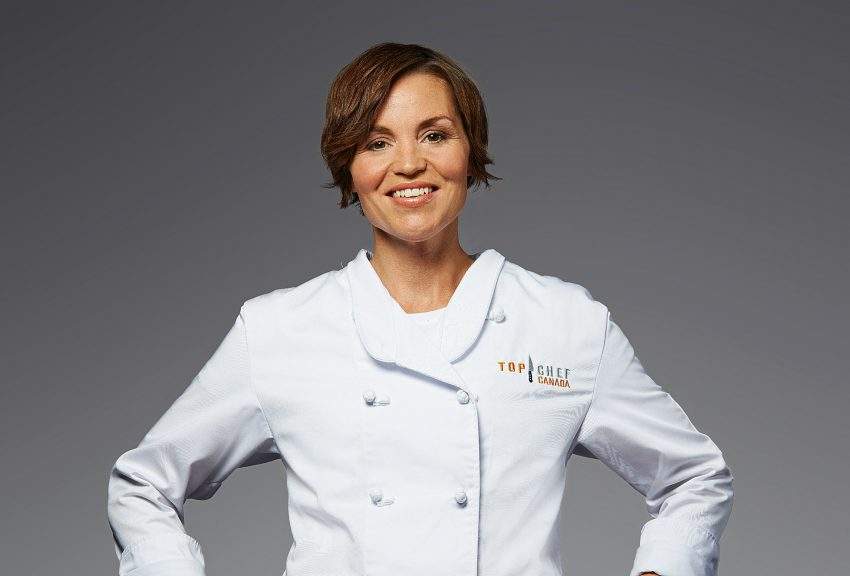 When we heard about Doucette, a menu development chef for Earls restaurants, Matt Stowe immediately popped into our minds.
Pro
Taking Stowe's (winning) performance on season three into account, menu development chefs clearly know what will work on a plate when it comes to creating clean flavours that appeal to the masses. Doucette's advantage lies in her ability to create food that can garner favourable reviews in large service challenges, which this show typically has a lot of.
Con
We're just not entirely convinced that a menu development/concept chef will win two years in a row.
Evelynn Takoff (Kelowna, BC)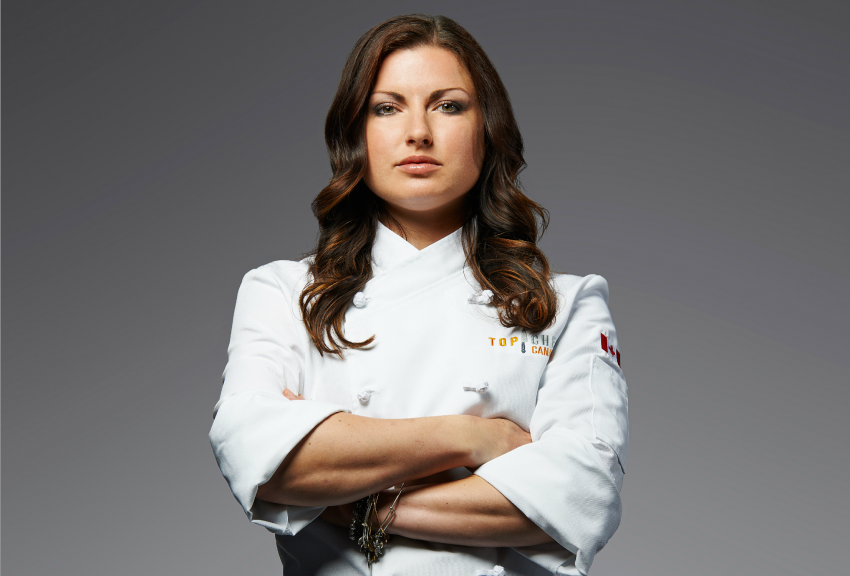 Hailing from the gorgeous Okanagan area in B.C., chef Evelynn Takoff works under well-known chef, Rod Butters, as chef de cuisine at Micro Bar Bites in Kelowna.
Pro
Living in Kelowna — a city with its own micro-climate — means that this chef likely has access to more seasonal ingredients and varietals of wine on a regular basis than chefs in other provinces (save Ontario), and will likely have a deeper understanding of them.
Con
Still being quite young in the food industry, Takoff may need a little more worldly (or outside of B.C.) kitchen experience before she's able to secure the Top Chef crown.
Gabriela Neda (Calgary, AB)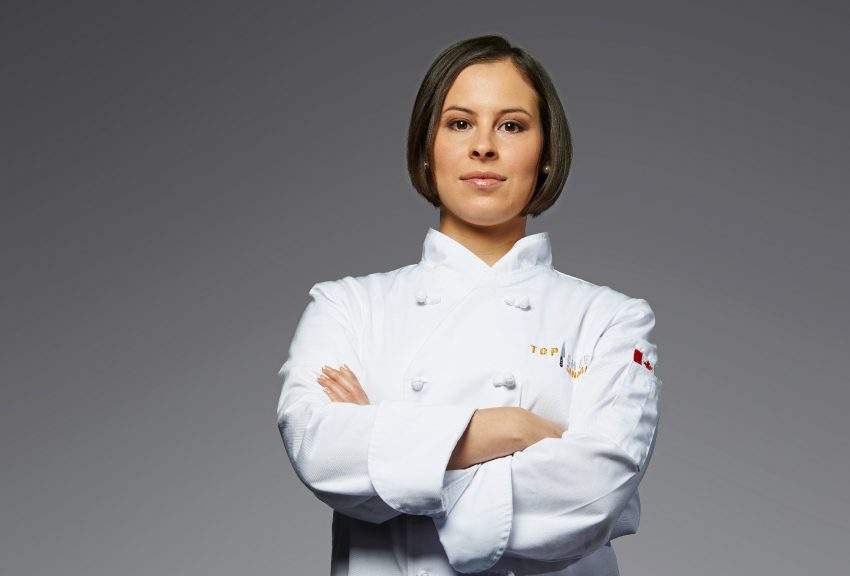 This Venezuelan-born chef has a fighting spirit and you can tell she's here to do ladies proud in the kitchen.
Pro
With an education from Calgary's SAIT culinary program, work experience from Spain, currently role as a sous chef in the Calgary Petroleum Club, solid work ethics and an ability to get things done, this cheftestant has advanced quickly in her career. Giving up is not her M.O., nor is it a weakness one would like to have on this television show.
Con
Being the youngest chef in the Top Chef Canada kitchen this year, Neda will definitely need to prove herself to her competitors (primarily the more experienced ones) when it comes to team challenges, especially if she ends up as a team leader.
Jesse Vergen (Quispamsis, NB)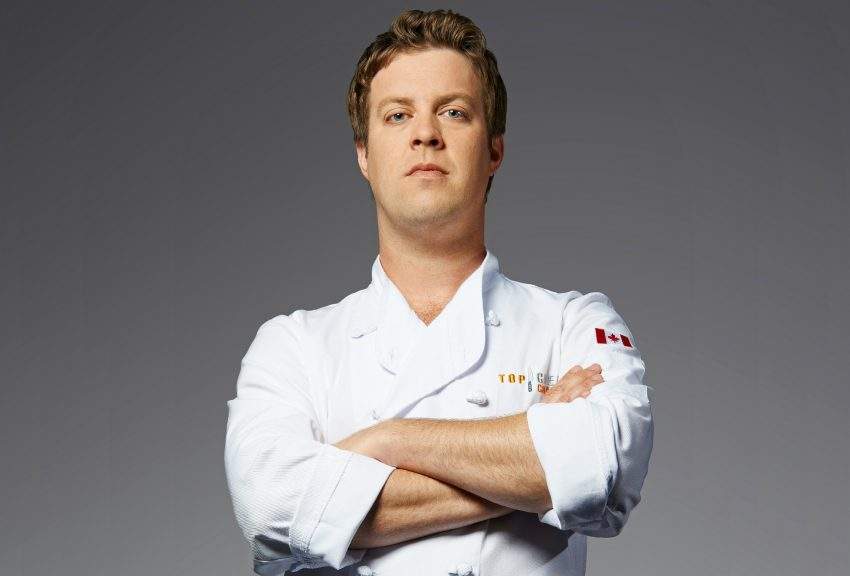 * Our Top Chef Canada bet for the men's side.
There's a lot to love about this guy: a fisherman, a classically-trained chef, an executive chef, a farmer and a father of three (aw!). We know most quality chefs in this country are conscious of where their ingredients come from, but it just seems like Vergen really talks the talk and walks the walk. He also reminds us a little bit of Top Chef Canada alumnus, Todd Perrin.
Pro
Again, the extent of Vergen's participation in the food community, both as a producer and a chef, is very interesting. We're also sure there is no way someone could fillet a fish faster than him in a challenge.
Con
We've heard from some contacts that this chef has fantastic skills, but does he have his hands in too many pots on the coast (farming, fishing, among others) and not enough hands in the kitchen?
Karine Moulin (Calgary, AB)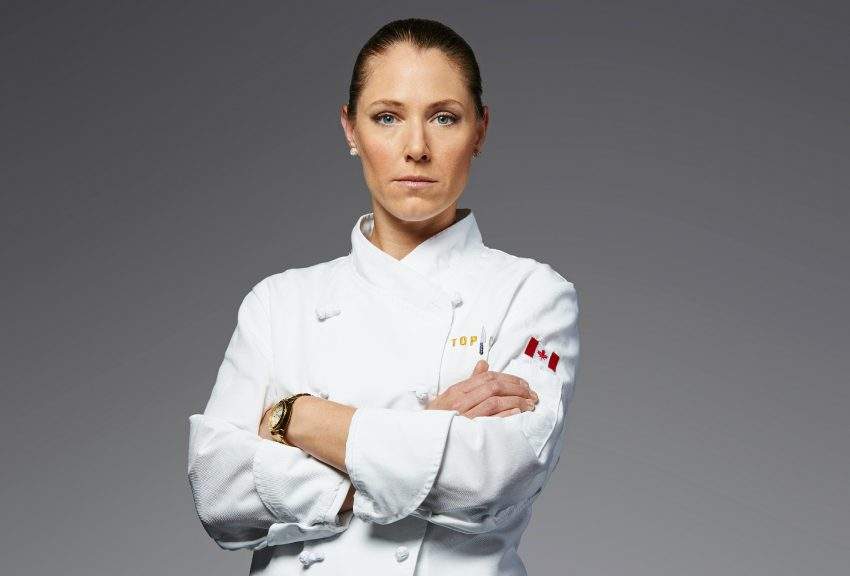 Touted as one of the best pastry chefs in Calgary, Moulin has spent a long time honing her craft in the kitchen. Working closely with one of Calgary's most renowned chefs, Duncan Ly, she may work some Asian influences into her plates.
Pro
She is the only chef this season with a degree in pastry arts and culinary arts. This means that in addition to being able to comfortably butcher a side of pork, she may be heads and shoulders above the rest in whipping up remarkable dessert courses.
Con
As was the case with Rebekah Pearse (in season one of the series), being labelled as a pastry chef does not bode well for a contestant in this competition. Here's to hoping Moulin shows she can do both savoury and sweet well.
Lauren Marshall (Halifax, NS)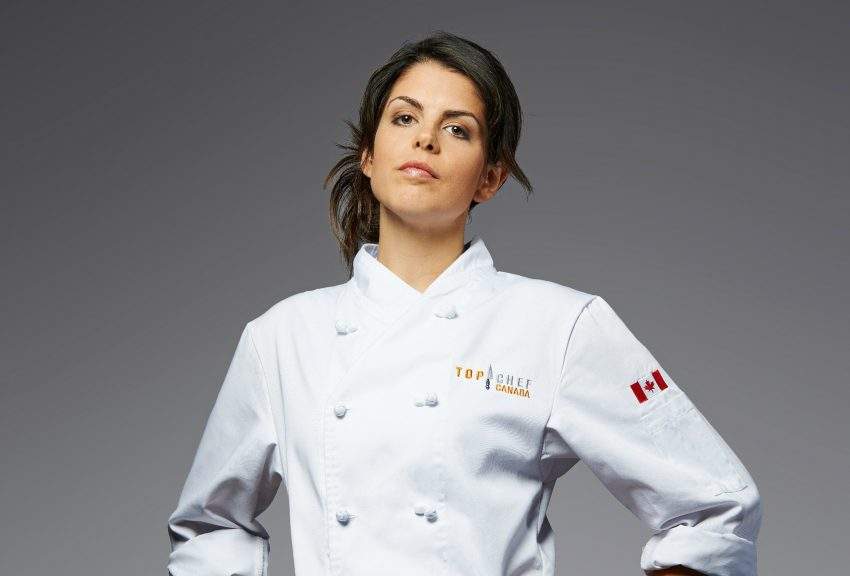 Lauren Marshall is probably the dark horse of this competition. As the chef de cuisine of a vegan restaurant, this chef had better be pretty damn deft with her vegetables and grains. Well, the word on the street over in Halifax is that she definitely is.
Pro
Let's be serious here, it would be foolish for a vegan chef to apply for a show like this with no other culinary meaty experience. With multiple degrees and a decent amount of worldly travels, this chef may (deliberately) play the "vegan" card while cooking them under the table.
Con
With a degree in natural nutrition and one in culinary, this chef could get sidetracked with the health side of things rather than taste. While we're all for healthy eating, the judges may be looking for something a little more rich.
Michael Robbins (Vancouver, BC)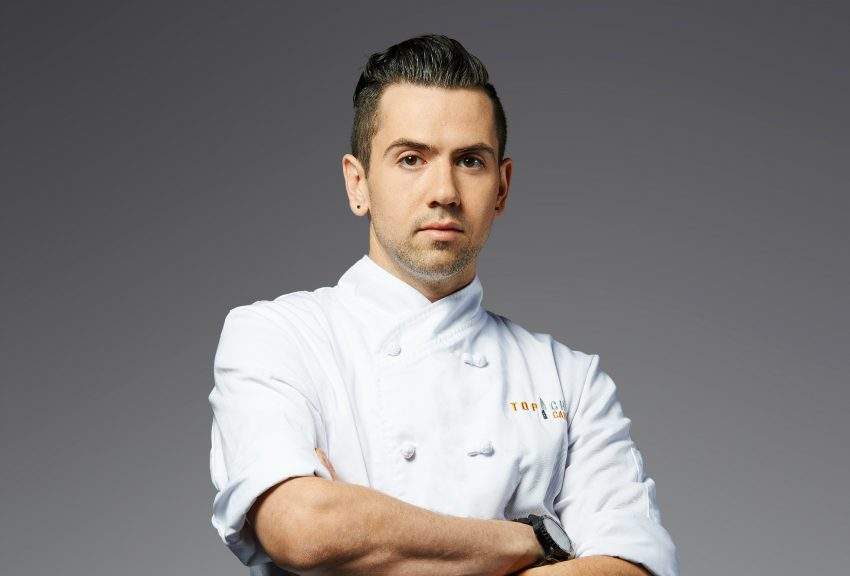 Robbins is another one of the young executive chefs on the roster this year. Heading up the kitchen in the notable Oakwood Canadian Bistro, the chef stays focused on showcasing Canadian ingredients in an often cutthroat dining scene in Vancouver. Top Chef Canada alumni, Trevor Bird and Geoff Rogers, who work down the road at Fable Kitchen give his food big thumbs up.
Pro
If you're not on your A-game at your restaurant in the competitive city, you're yesterday's news to diners, bloggers, writers and critics alike. Robbins continually gets favourable reviews for his dishes, proving that he can consistently do right by the ingredients he sources.
Con
On the mens side, he is the youngest competitor this season. So, much like Neda, he'll have to really step-up his game against gentlemen who are more experienced to show them he's got a fighting chance. But, then again, we initially thought Carl Heinrich was a little young, too.
Pierre Lamielle (Calgary, AB)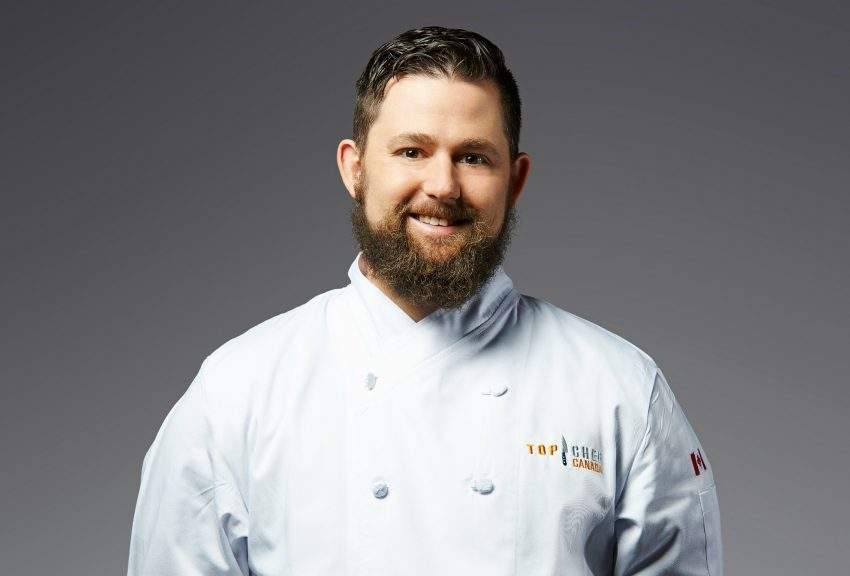 With a resume that covers a range of experiences, including t-shirt designer, multiple-cookbook author, cooking instructor, illustrator and more, Lamielle (who gained his culinary education in New York at the French Culinary Institute) comes off as the biggest wild card (maybe even the joker) this year.
Pro
In most types of art forms, unconventionality is embraced; the same could be said for cooking. A closer examination into Lamielle's work as an author and magazine contributor shows that he looks at food a lot differently than the average chef, which speaks to his versatility and could be advantageous.
Con
Having never worked for a long period of time in a conventional restaurant kitchen makes Lamielle a bit questionable as to whether or not he'll be able to keep up with the other chefs who are more accustomed to the pace, logistics and consistent execution.
René Rodriguez (Ottawa, ON)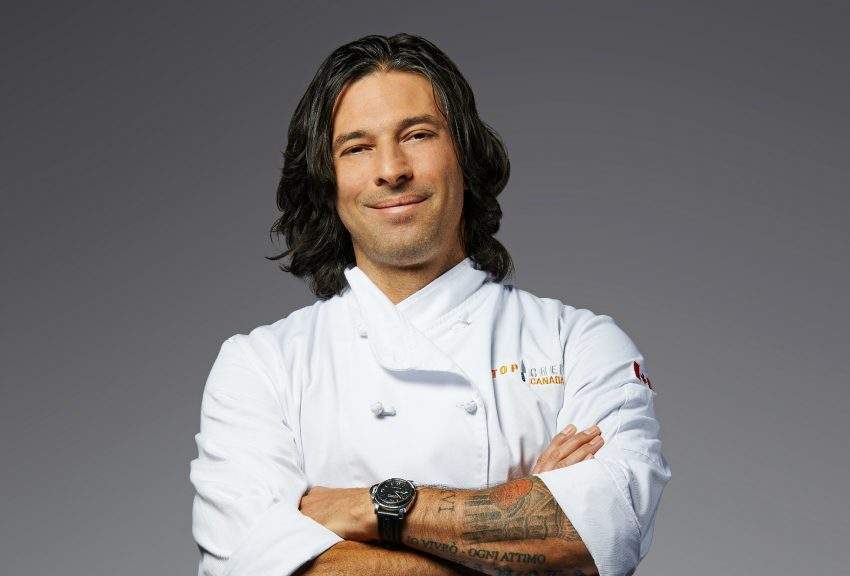 That's a charming smile, isn't it? Rodriguez is the chef/owner of Navarra in Ottawa. He's of Mexican descent and has an unabashed love for Europe, notably Spain, and you can see its influence in his tapas menu at his restaurant.
Pro
The kind of flavours that Rodriguez is used to combining at his restaurant are definitely on trend right now, so what he puts on the plate in the Top Chef Canada kitchen will be current and stylish.
Con
We can't put our finger on it, but he just seems a little too suave. Let's hope he comes across as being a little more serious once the show starts.
Rich Francis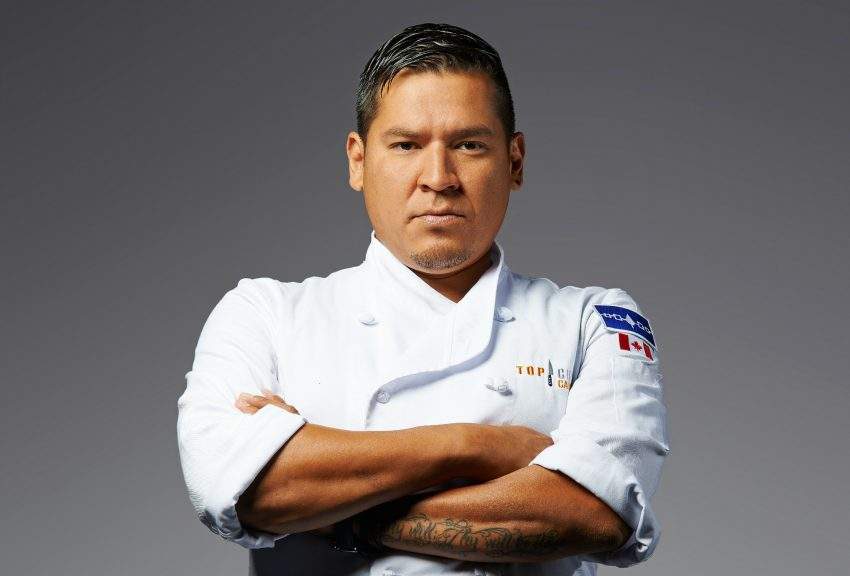 We love, love, love the fact that aboriginal cuisine is being represented in this season of Top Chef Canada. Francis has experience working at Peller Estates Winery, as well as the acclaimed Splendido in Toronto, and he currently runs his own culinary company.
Pro
We think that his take on modern aboriginal cuisine will easily set him apart from the other chefs in the competition and may offer an interesting approach to Canadian ingredients that the judges are always looking for.
Con
As interesting as this style of cuisine can be, we hope he doesn't fixate on it too much. To be a Top Chef, you have to demonstrate flexibility in every challenge, whether or not the parameter allow you to do so.
Ruth Wigman (St. John's, NL)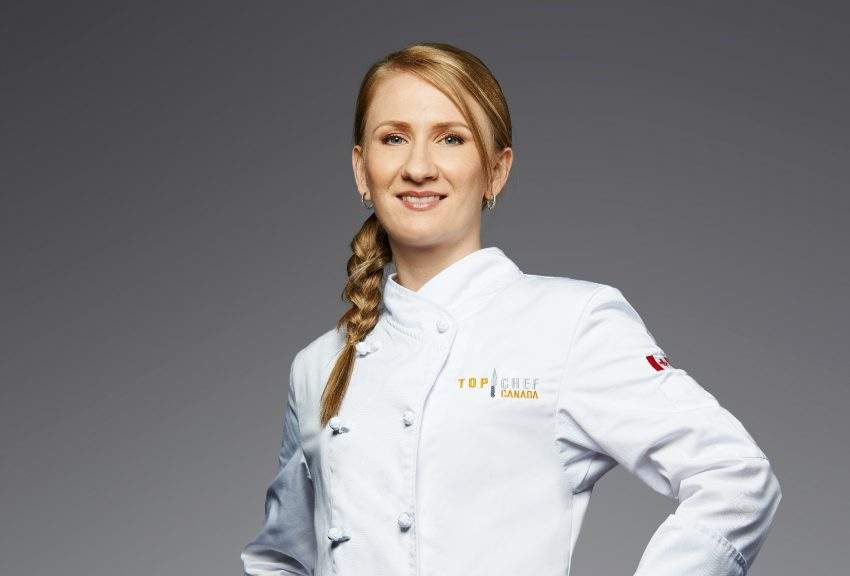 Growing up on Vancouver Island, chef Ruth Wigman probably couldn't help but be enamoured with food from a young age. She currently works as a sous chef in St. John's, NL at Bistro Sofia.
Pro
After getting her culinary education on the West Coast, this chef spent some time working in Alberta and Bermuda before landing in Newfoundland. Hopping around for the sake of one's career has its advantages, especially when it comes to gaining perspective on regional ingredients.
Con
Wigman is currently working as a sous chef, and judging solely on sous chef (or lower position) track records in both the Canadian and U.S. versions of Top Chef, they tend not to perform very consistently. Of course, we're hoping she'll be an exception.
Shelley Robinson (Vancouver, BC)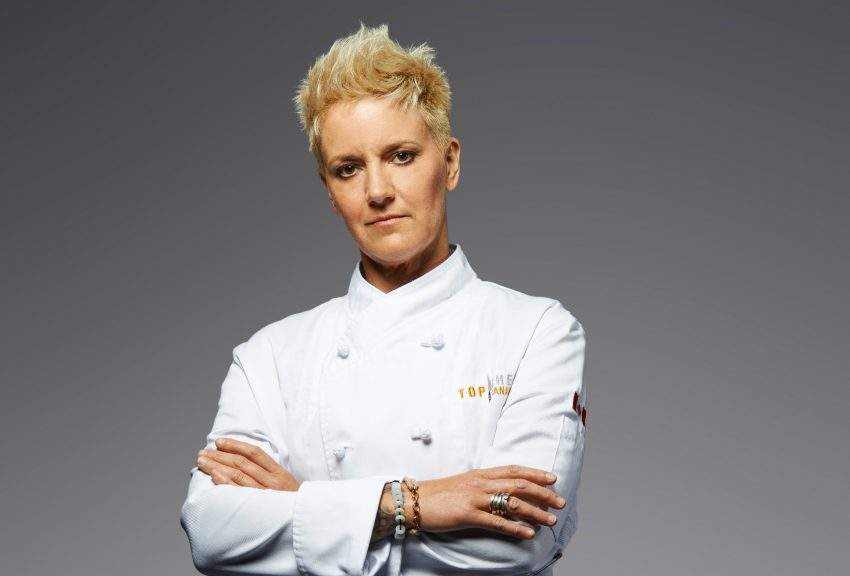 * Our Top Chef Canada bet for the women's side.
Ms. Robinson impresses us with her extensive culinary experience of more than 25 years. After owning restaurants in the past, as well as co-authoring a number of cookbooks, this chef now works as a private chef and instructor. As well, she's the oldest competitor in the history of the series and just recently won an episode of Chopped Canada.
Pro
From watching Robinson on Chopped Canada last month, it's clear that she's got drive and a massive competitive edge. Couple that with her years of experience and we think that she could have a recipe for gold.
Con
We hope that being the winner of Chopped Canada wouldn't be a hindrance, as more may be expected of her to produce truly exceptional dishes to win the title of Top Chef, as well.
Terry Salmond (Kitchener, ON)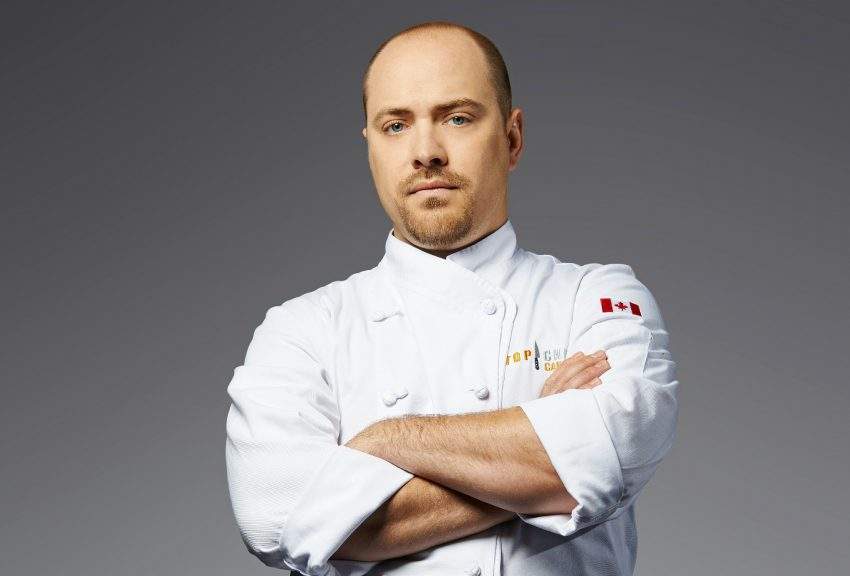 Although he's a self-taught chef, Salmond has gained a ton of remarkable experience, working at Langdon Hall (which landed on San Pellegrino's World's 100 Best Restaurants list in 2010), Susur in Toronto and even at Sonora Resort, under season three winner, Matthew Stowe, during his time there.
Pro
Self-taught chefs who gain their stripes by working their way up the ranks are likely more flexible in the kitchen when it comes to hot and cold stations. Thus, he likely has solid skills for dishes that run the gamet.
Con
Sometimes, chefs lacking formal training can lack some of the basic building blocks that create the strong foundation that separates a great chef from an amazing one. If we could put our money on one more guy, though, it would be him.
Vittorio Colacitti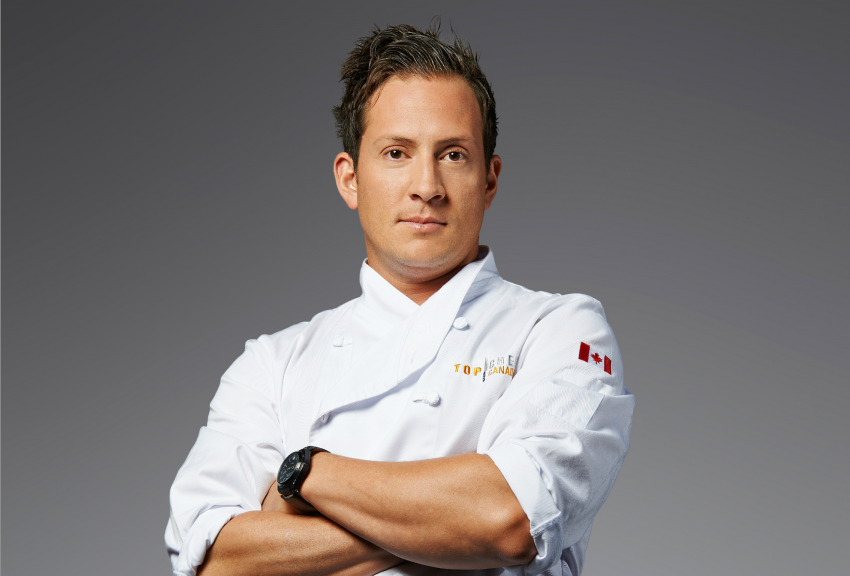 Aside from a solid work background, Colacitti's bio states that he is "in the process of opening his own restaurant." Could this be an indication of how far he goes in the competition? Having said that, Trevor Bird did have us tricked when his restaurant opening coincided with the season two finale, where he came in second.
Pro
Colacitti has worked in a number of great restaurants in Toronto and currently runs his own consulting company. He's clearly fit as hell, so any endurance challenges for him during filming would likely be a breeze.
Con
The season's teaser reel implies an onscreen love match between the chef and his competitor, Evelynn Takoff. If it is love, and love is blind, then this guy just might be out $100,000.