Giving Tuesday--an initiative that is, essentially, the (positive) antithesis of Black Friday--has been gaining traction over the past few years and that's wonderful to see. In honour of Giving Tuesday, we have partnered up with the Calgary Foundation for a community-building giveaway that's paired perfectly with the holiday season.
After exploring the foundation's sister website, Community Knowledge Centre, I was able to discover a whole bunch of interesting charities in the Calgary area I was previously not aware of. That's the point of this website, to help you discover local initiatives that spark something in you and encourage you to volunteer, give back financially or, at the very least, just become more aware. As an initiative of Calgary Foundation, CKC is a reputable and reliable source for what's happening in the charitable sector. With all sorts of media streams available these days, it can be hard for everyone's message to be heard, and the CKC is a good tool that helps you sift through all of the noise.
Being a food lover through and through (obviously), after a few clicks on the site, I naturally gravitated towards the Community Kitchen Program of Calgary, which runs a very impressive five initiatives under one roof. From repurposing close-to-expiry items from grocers like Sobeys and Community Natural Foods and turning them around to local kitchens serving those in need, to culinary education for kids and newcomers to Canada, there is plenty going on here that is truly commendable.
Take a look below to see everything that happens at the Community Kitchen Program of Calgary throughout the year and I think you'll be impressed too.
Another great intiative that caught my eye was the Calgary Horticultural Society, a charity that has been running for decades and is devoted to helping people learn to grow their own produce, making the most of their backyards in the warmer months. Last, but not least, my soft spot for animals led me to the Bow Valley SPA, a no-kill animal rescue out in Canmore. There really are so many ways to give back to the community, regardless of what Canadian city you live, you just need to find a cause that connects with you, and Calgary's Community Knowledge Centre is a great way for Calgarians to do just that.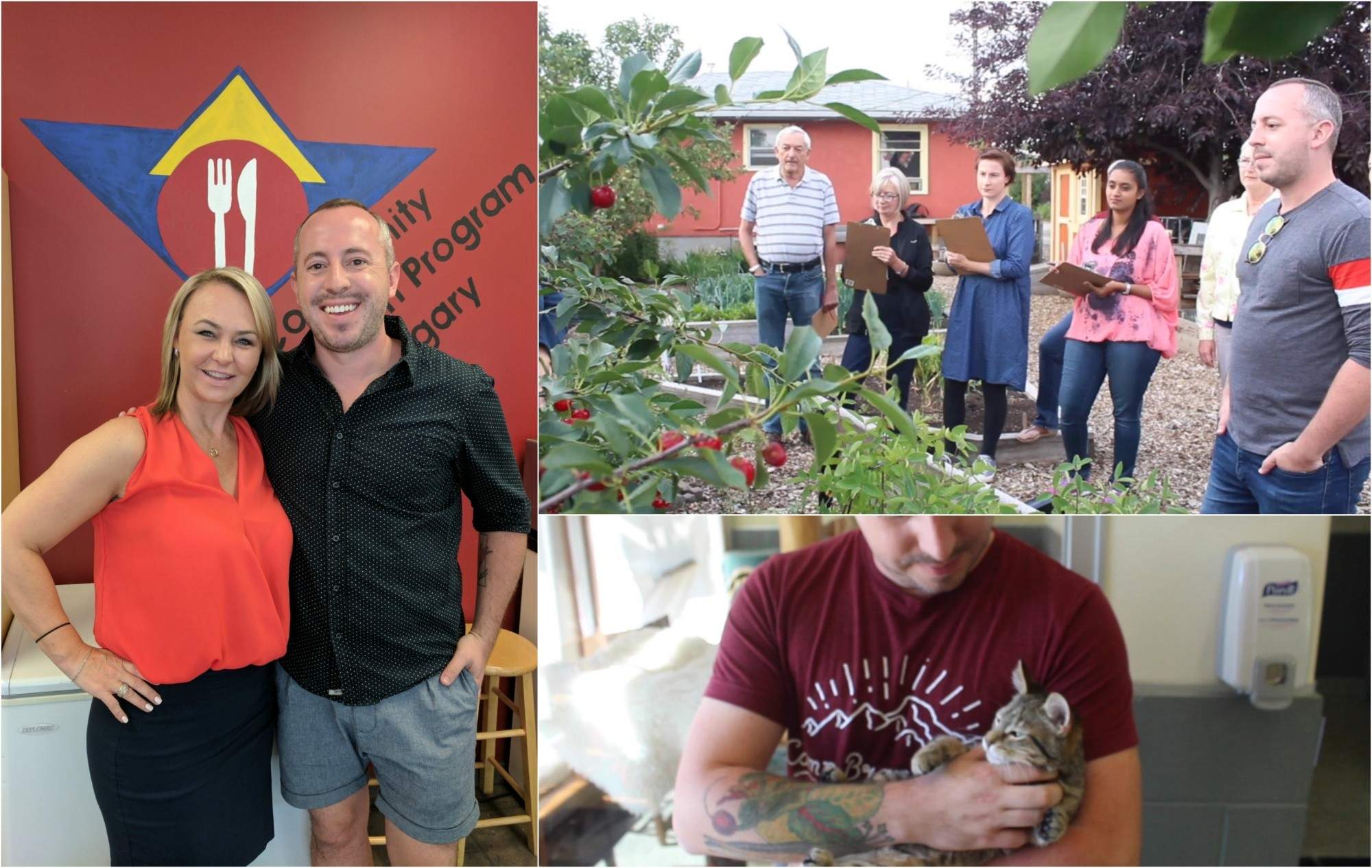 Do you feel all warm and fuzzy now and up for some giving this holiday season? If so, then perfect; because we have a heartwarming giveaway for you this week!
To be entered to win one of three $1,000 charitable donations (in your name to any Alberta charity that is listed on their website, please head over to the Calgary Foundation's Community Knowledge Centre and tell us which three charities speak to you personally and why.
Once you enter, help us and Calgary Foundation spread the word on social media by posting a message like this, using the hashtag #CKCYYC:
"I've entered to win a $1,000 charitable donation for a cause of my choice listed on @calgfoundation's Community Knowledge Centre site. Enter to do some good too: #CKCYYC"
Written by Dan Clapson.
This contest is now closed, congratulations to our three winners, Jane Brook, Kat Dorian and Garry Ogilvie!