Now that it's November 1st, we've officially started our countdown to the holiday season. (Is that so wrong?)
To us, this time of year is synonymous with indulgent home-baked goods, and in her brand-new cookbook A Very Prairie Bakebook, Edmonton-based author Karlynn Johnston is offering readers plenty of playful recipes for holiday treats.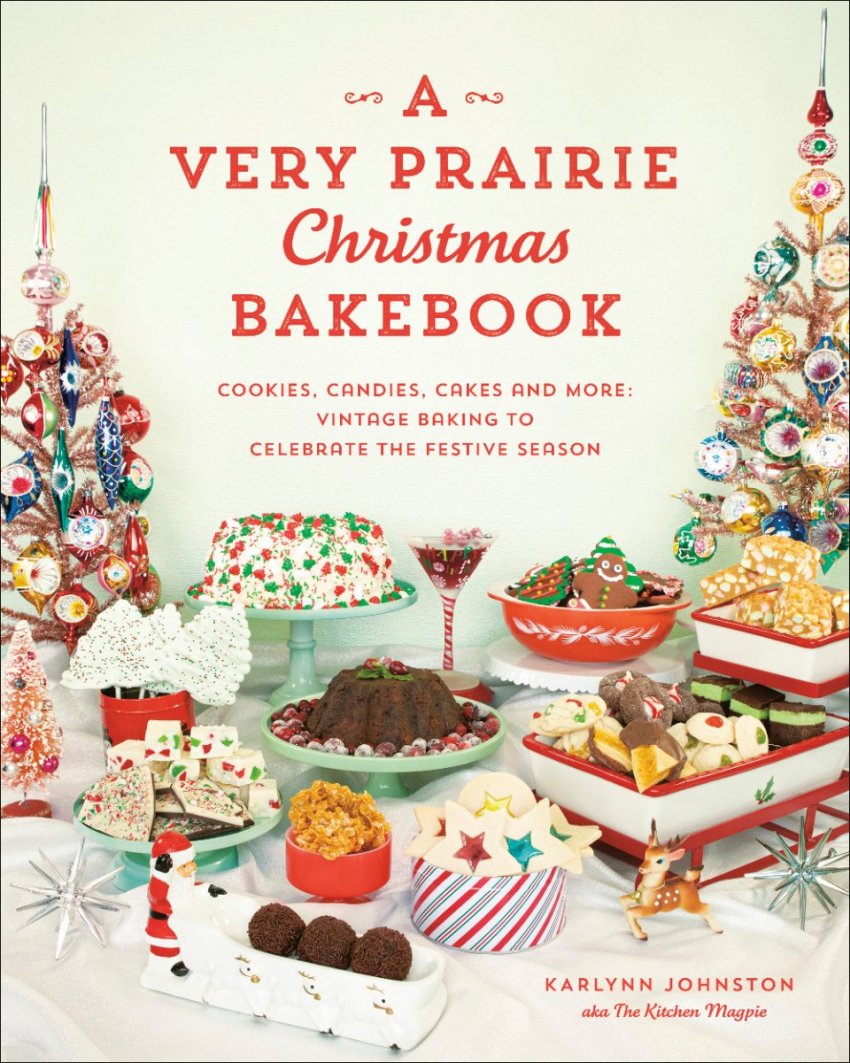 Making delicious caramel popcorn at home isn't nearly as hard as some folks might think, and Johnston reinforces that sentiment with her easy-breezy recipe for nutty caramel popcorn.
"This is a copycat recipe for that beloved tinned caramel popcorn that is always gifted around the holiday season. Loaded with caramel, pecans, and almonds, this treat is so easy to make yourself," she writes in the introduction to this recipe in A Very Prairie Christmas Bakebook. "And aren't the best gifts those that are homemade?"
After one taste, we think you'll agree that this popcorn may not even make its way out of the kitchen, let alone into someone else's hands as a holiday gift!
Nutty caramel popcorn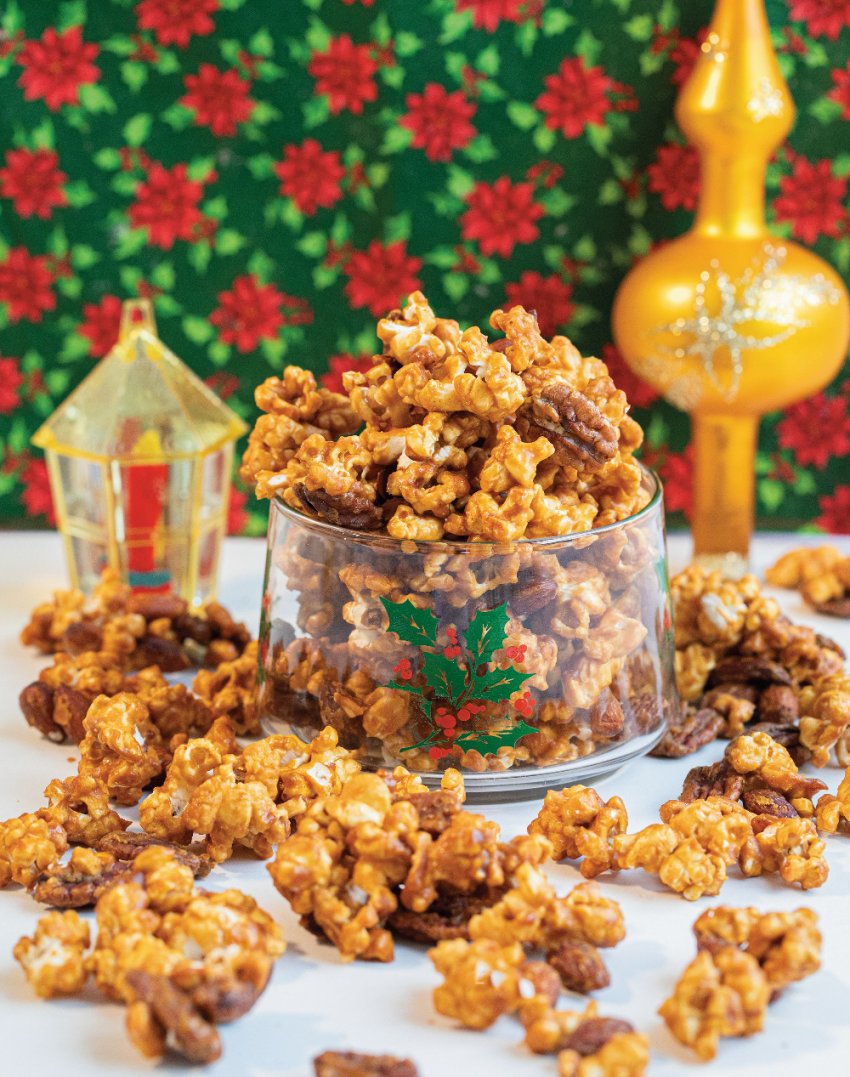 12 cups popped popcorn, unpopped kernels removed
2 cups toasted whole almonds
2 cups toasted pecan, halved
2 cups packed brown sugar
1 cup salted butter
½ cup dark corn syrup
½ tsp baking soda
1 tsp vanilla extract
Preheat the oven to 250°f. Line a large rimmed baking sheet (also known as a jelly roll pan) with parchment paper.
Place the popcorn, almonds, and pecans in an exceptionally large heatproof bowl.
In a medium saucepan, bring the brown sugar, butter, and corn syrup to a rolling boil over high heat. reduce the heat to medium- high and bring the mixture to the soft-crack stage (270°f to 290°f on an instant-read thermometer) without stirring.
Remove from the heat and stir in the baking soda and vanilla.
Pour the caramel mixture over the popcorn and nuts, and stir until completely coated.
Scoop out onto the baking sheet, arranging in an even layer.
Bake for 1 hour, stirring every 15 minutes. Let cool completely, then break apart into your desired size of clusters.
Store in an airtight container at room temperature for up to 5 days or in the freezer for up to 3 months.
Yield:

Prep Time:

Cook Time: