Forget peanut butter and jam, toast is breaking out of its breakfast box these days! Becoming trendier with each coming week, the crispy comfort food is proving to Canadians that it's a great vessel for, well, just about anything!
Whether you're having friends over for a dinner party or simply just looking for something to fill you up over the lunch hour, this upscale take on toast using Sabra Hummus, olives, fresh herbs (we know you've got a ton of those in that garden of yours!) and radishes will satisfy your hunger as well as your taste buds.
Ciabatta toast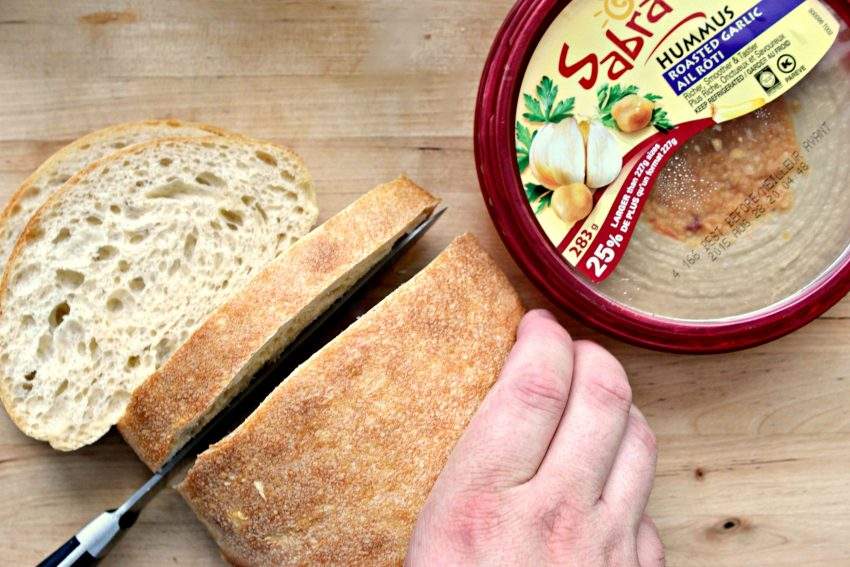 1 loaf ciabatta, 1/2" sliced
1/4 cup canola oil
sea salt, to season
Preheat oven to 400 degrees.
Spread out bread slices onto a baking sheet and drizzle liberally with canola oil and season with salt.
Bake in oven until the tops and bottoms of bread are golden and crispy, approximately 15 minutes.
Olive and fresh herb vinaigrette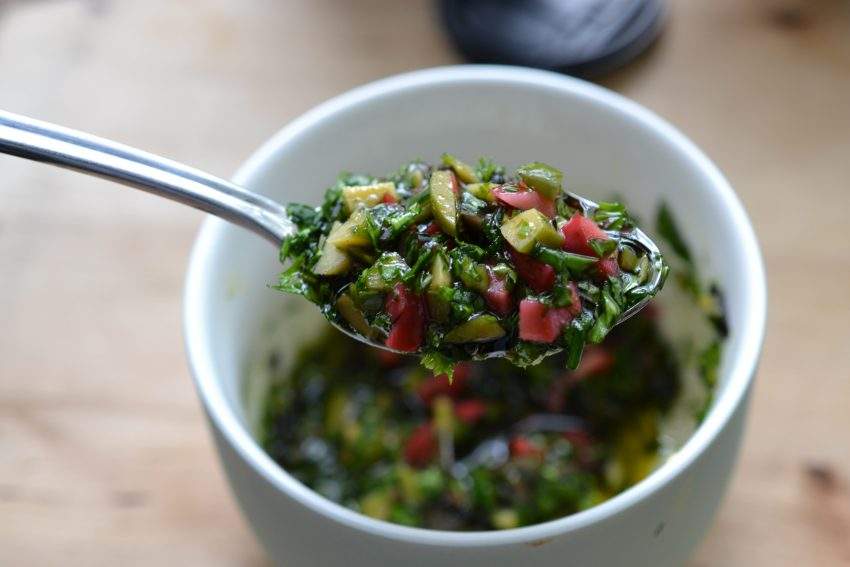 16 cerignola olives, pitted and thinly sliced
1/4 cup canola oil
2 tbsp maple syrup
1 tbsp finely chopped fresh chives
1 tbsp finely chopped fresh rosemary
1 tbsp finely chopped fresh basil
1 tbsp finely chopped fresh Italian parsley
salt and pepper, to season
Place all ingredients in a medium bowl and stir to combine.
Yields 1 1/4 cups of vinaigrette.
Assembly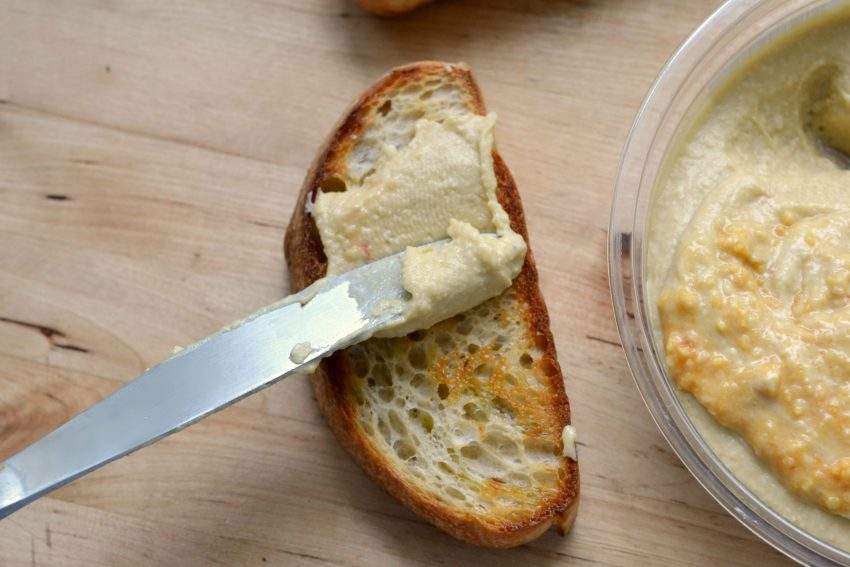 ciabatta toast slices
1 package Sabra Roasted Garlic Hummus
8 large radishes, very thinly sliced
olive and fresh herb vinaigrette
Spread Sabra Roasted Garlic Hummus out generously on each slice of toast.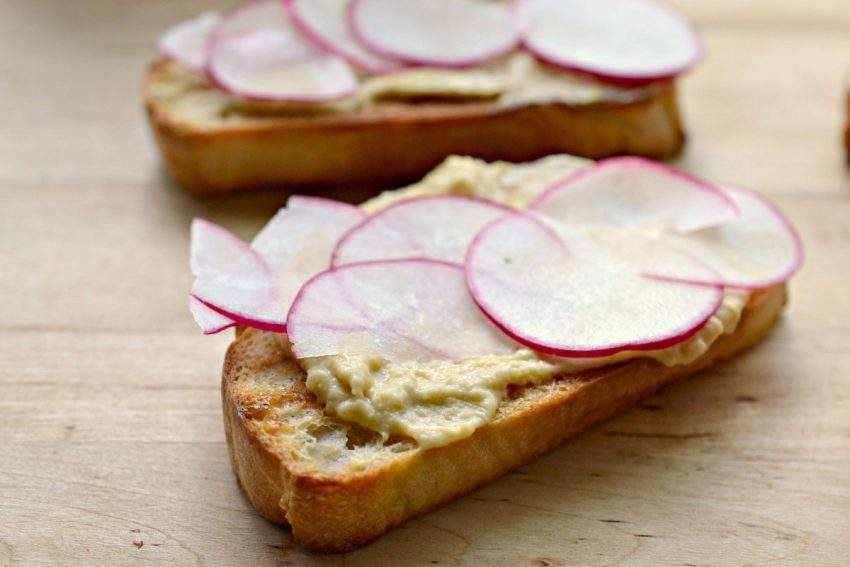 Top with radish slices and a spoonful of olive vinaigrette and serve immediately.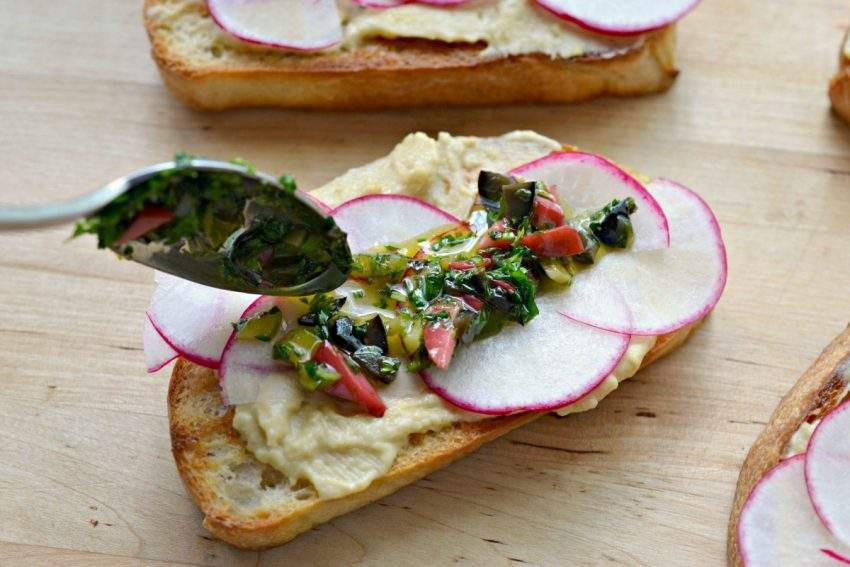 Enjoy!
Yield:

Prep Time: