Lemon and cranberry roasted potatoes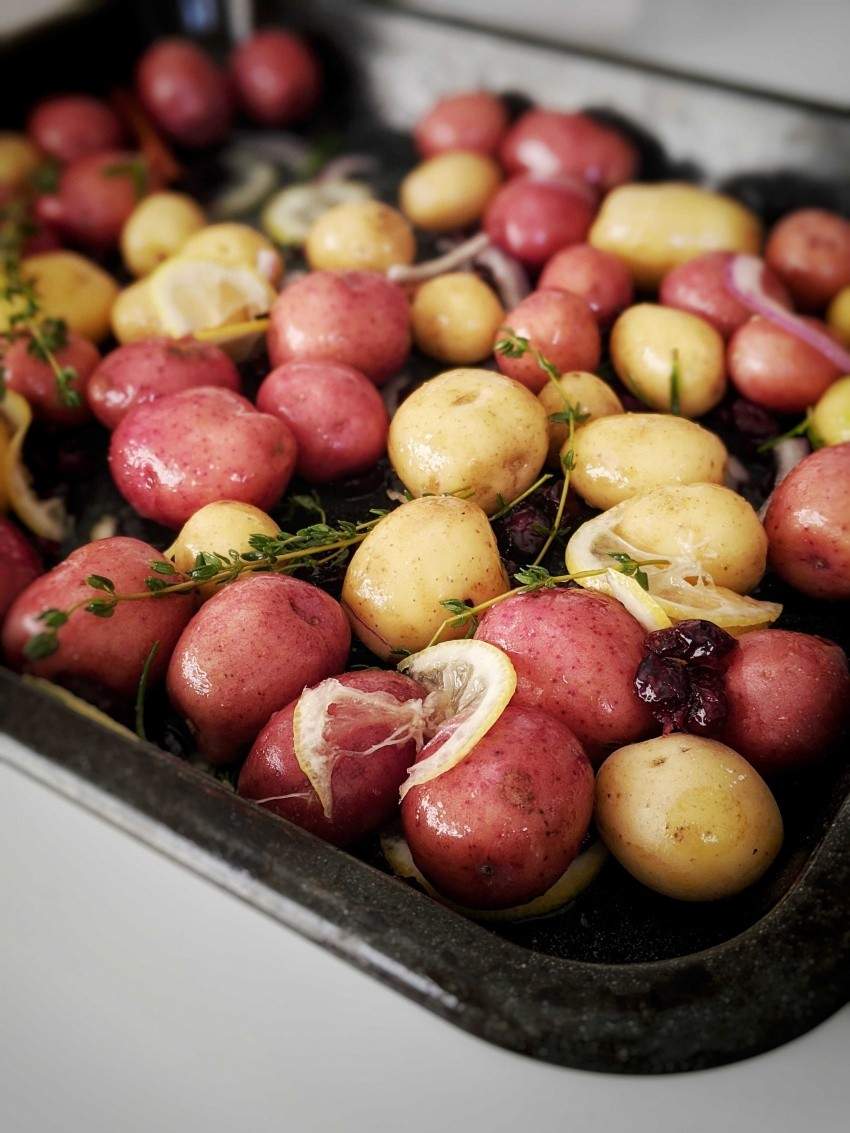 2 lb baby potatoes (approximately 24 baby potatoes)
½ cup dried cranberries
½ thinly sliced lemon
1 tbsp fresh rosemary sprigs
2 tbsp maple syrup
2 tbsp canola oil
sea salt, to season
3 tbsp pickle juice
Preheat oven to 375
Place potatoes, cranberries, lemon and rosemary in a large bowl
Add maple syrup, oil and salt and toss to combine
Place on baking tray and let roast for 35 minutes or until potatoes are golden brown and lemon is dark and crisp.
Note: take tray out at the half way point to turn potatoes.
Once removed from oven, spoon pickle juice over top and let cool slightly before transferring to serving platter and enjoying.
Yield:

Prep Time:

Cook Time: