Inarguably, one of the most exciting aspects of ice fishing is enjoying the catch at the end of the day. Here's our recipe for simple fried walleye chunks.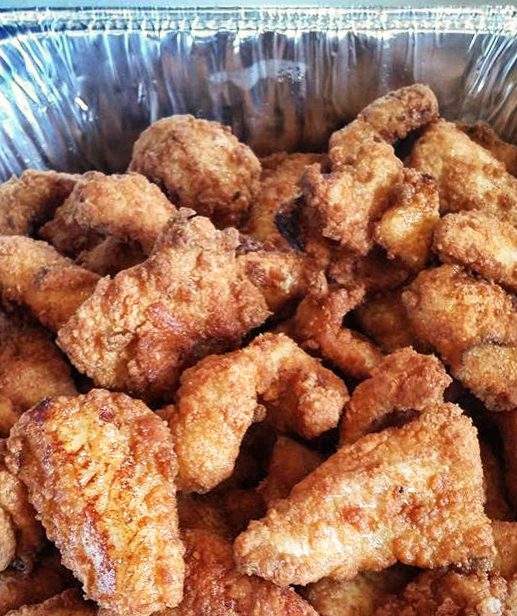 4 fillets walleye, cut into chunks
1/2 cup milk or water
breading or batter, Shorelunch, Fish Crisp or other brands
1 L canola oil, for frying
Preheat canola oil to 375 F in the deep fryer.
Dredge fillets in milk, then in breading.
Deep fry for four minutes, turning once halfway through. Drain on paper towel.