Don't leave your leftover Christmas cookies to languish in the freezer or to go stale on your counter. Drop that sugary surplus into your blender with a few other choice ingredients and transform it into smooth and creamy cookie butter.
After extensive testing, we discovered that you can make cookie butter from any crispy cookie. Gingerbread, cinnamon pinwheels and other spiced cookies all make for a super flavourful spread. Sugar cookies, shortbread and other vanilla-based cookies go from good to great when you add a pinch of salt and a touch of vanilla to the blender. Chocolate cookies benefit from a sprinkling of salt and a teaspoon or two of cocoa powder and, even better, a tablespoon of peanut butter. You can use canola oil as a substitute for the butter, and adjust the amount to your desired consistency.
Basic cookie butter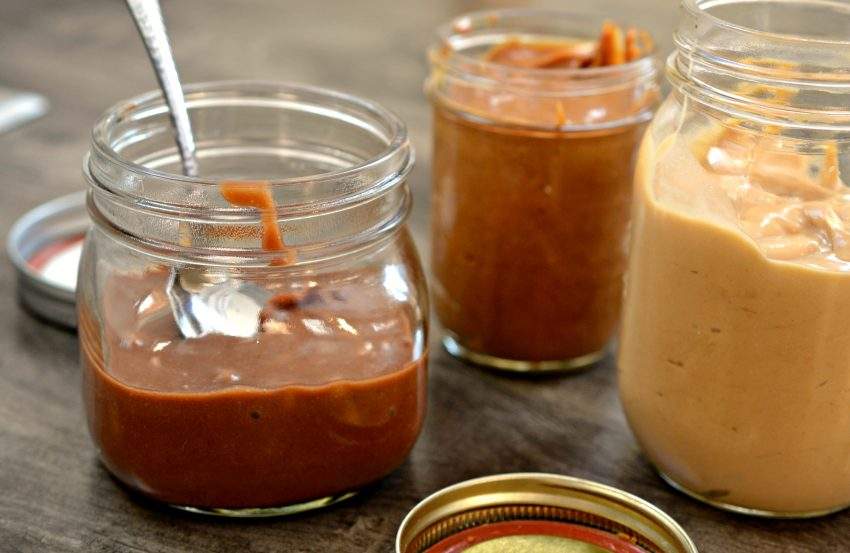 2 cups cookie crumbs
1/4 cup butter
1/2 can sweetened condensed milk
1 cup milk
Place cookie crumbs, butter, condensed milk, and 1/3 cup of the milk in your blender. Blend on low to combine, then on high to puree the cookies.
Continue to pour in milk a few tablespoons at a time and blend until the mixture becomes very smooth and thick. The amount of milk you need varies depending on what kind of cookie you have used. If using optional ingredients like salt, vanilla extract, cocoa powder, or peanut butter, add them to blender at this stage and blend to combine.
Scrape the cookie butter into a jar or a sealable container and store in the fridge. Attack the jar with a spoon whenever you think nobody is watching.