With summer winding down, it's the time to think about school snacks. This allergy-friendly recipe makes a great snack that you can make with kids.
Variations:
look for gluten-free oats if gluten or wheat allergy is a concern
you can sneak in some chocolate chips!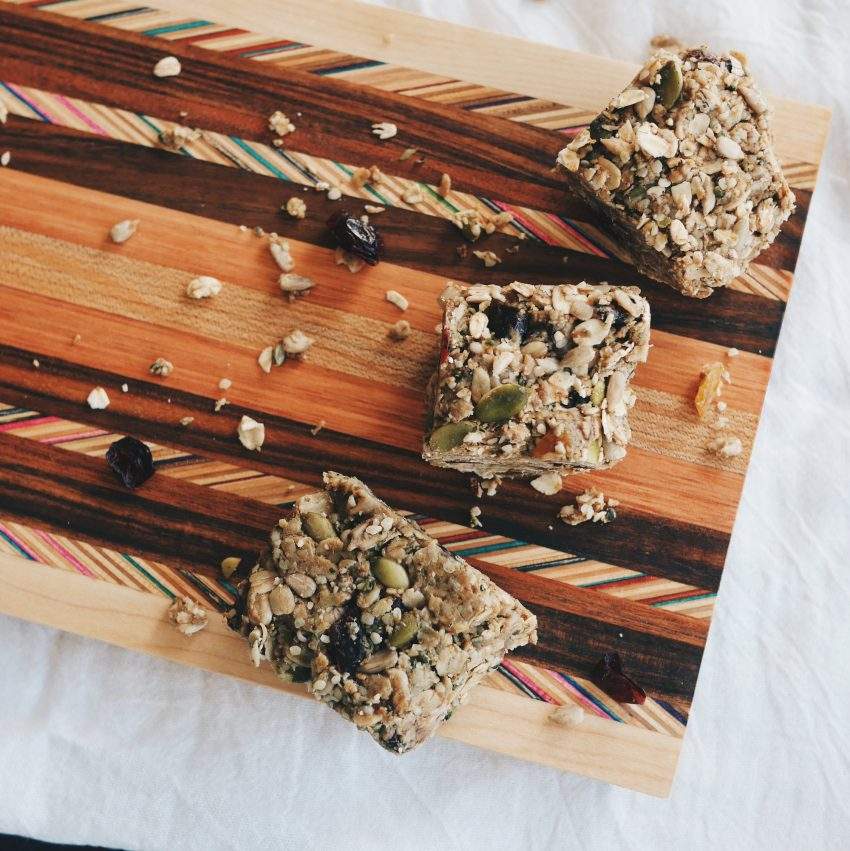 1 cup rolled oats
1 cup mixed dried fruit, cut up larger dried fruits like apricots, mangoes or prunes
1/2 cup raw pumpkin seeds
1/2 cup raw sunflower seeds
1/2 cup hemp hearts
1 tsp ground ginger
1/2 tsp cinnamon
1 pinch salt
1 cup pumpkin seed or sunflower seed butter
2 tbsp molasses
1 tbsp maple syrup
In a medium bowl, stir together oats, dried fruit, pumpkin seeds, sunflower seeds, hemp hearts, ginger, cinnamon and salt. Add seed butter, molasses and maple syrup. Mix until well-combined. (You might need to get your hands in there.)
Line a 9" x 9" square pan with parchment paper, ensuring that it hangs over the edges so you can lift the bars out later. Press the mixture into the pan, spreading it out evenly with your hands.
Refrigerate for at least 2 hours, then lift bars out of the pan and cut into individual bars/squares. You'll need to work fast to make sure everything holds together. Wrap the bars individually and store in the fridge in an airtight container.
Nutrition Information (per bar)
230 calories, 13 g fat (2 g saturated, 0 g trans), 0 mg cholesterol, 20 g carbohydrate (3 g fibre, 7 g sugar), 10 g protein, 20 mg sodium.
Yield: