If you're going to long for warm weather, staring at the last few golden leaves floating to the ground, you may as well eat something delicious while doing it!
It's not all bad, though, fall weather means a return to comfort food and few seasonal ingredients are as synonymous with warming foods as winter squash.
This recipe uses acorn squash... with the peel on! Just trust us. Together with Boursin cheese, it's a frittata that isn't only easy to make, but one that will definitely impress if you're having friends over for brunch. Not particularly seasonal, but the mimosa is the perfect drink to toast with before you dive into this delicious squash-centric brunch dish!
Winter squash frittata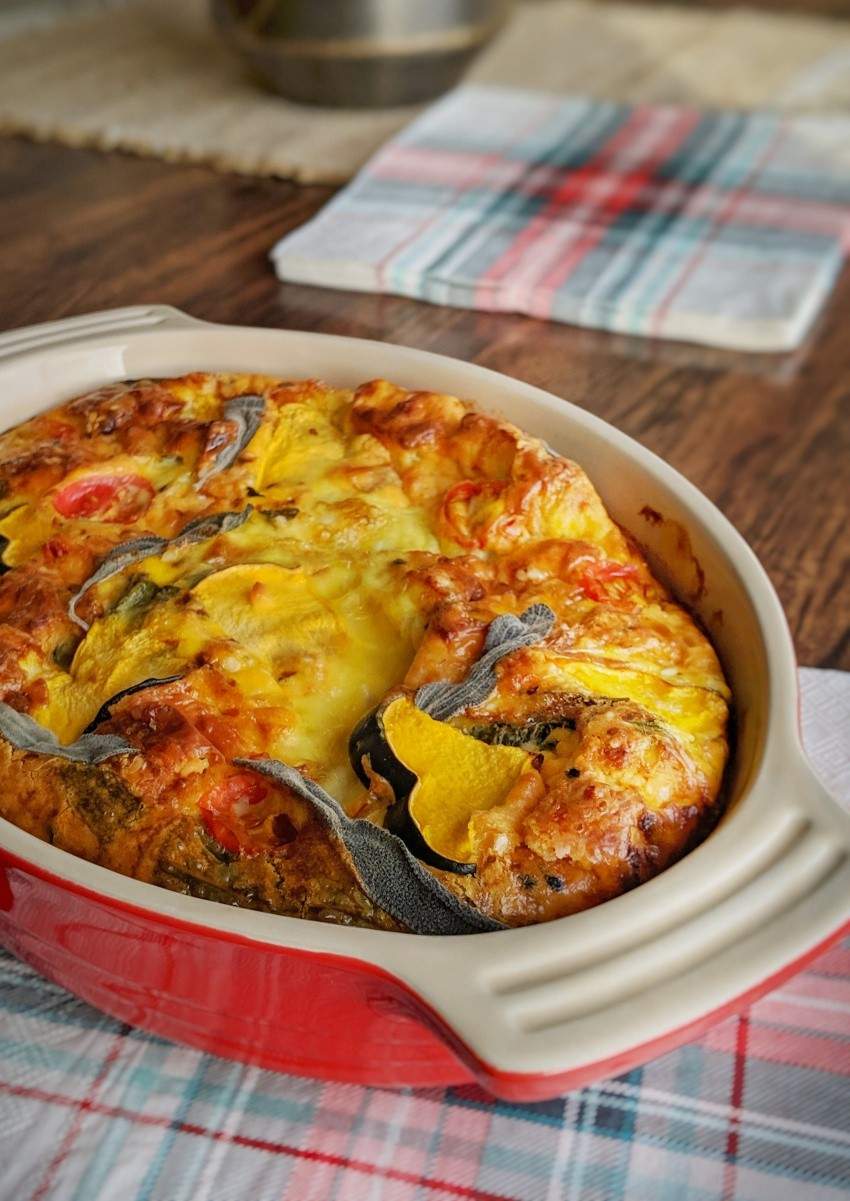 1 tbsp unsalted butter
1/4 small acorn squash, thinly sliced (approximately 1 cup)
8 large eggs
1/3 cup whole milk or half and half
1/4 cup roughly chopped fresh basil
1/2 cup crumbled boursin cheese, plain or flavoured
1/2 tsp sea salt
6 cherry tomatoes, thinly sliced
8 fresh sage leaves
Preheat oven to 400 degrees.
Heat butter in a large pan on medium-heat heat. Once melted and beginning to sizzle, add squash and cook for 5 minutes, or until slightly softened, stirring occasionally. Remove from heat and let cool while preparing remaining components of frittata.
In a large mixing bowl, add eggs, milk, herbs, cheese and salt, and whisk to combine. Pour mixture into a medium baking dish. Add sauteed squash, sliced tomatoes and garnish with fresh sage leaves.
Bake in preheated oven for 40 minutes. Frittata should be lightly browned on top and completely cooked through in the centre. Let cool slightly before serving.
(Note: frittata can be prepped one day ahead and kept in the fridge. When ready to bake, allow to come to room temperature before baking.)
Yield:

Prep Time:

Cook Time: