The Hawksworth Young Chef Scholarship competition finals took place over this past weekend in Toronto, seeing nine rising culinary talents from across Canada cooking off against one-another in a black box-style competition.
This year's champion chef, Connor Sperling, chef de partie of Vancouver's Boulevard Kitchen and Oyster Bar, beat out fellow competitiors Solomon Mason (La Bussola, Kelowna), Julia Gindra (Fairmont Banff Springs, Banff), Garrett Martin (Bridgette Bar, Calgary), Andrew Lecky (Langdon Hall Country House, Cambridge, ON), Joshua Adamo (Auberge du Pommier, North York, ON), Massimo Piedimonte (Le Mousso, Montreal) and Jon Morrison (Barolo & Co., Moncton).
"I can't express enough gratitude to my Boulevard family for giving me the skills, knowledge and confidence to take on what was an incredibly talented field of fellow chefs," said Sperling, once he was announced the winner of a $10,000 and stage at a still to-be-determined acclaimed international restaurant. "I could not have achieved this honour without the support and guidance of our incredible team, especially mentors like (Executive Chef) Alex Chen and (Chef de Cuisine) Roger Ma."
Sperling is the fourth BC-based chef in five years to win the competition (which was created by Vancouver celebrity chef, David Hawksworth), following Paul Moran (2013), Michael Christiansen ('14) and Alex Hon ('16).
Sperling's winning dish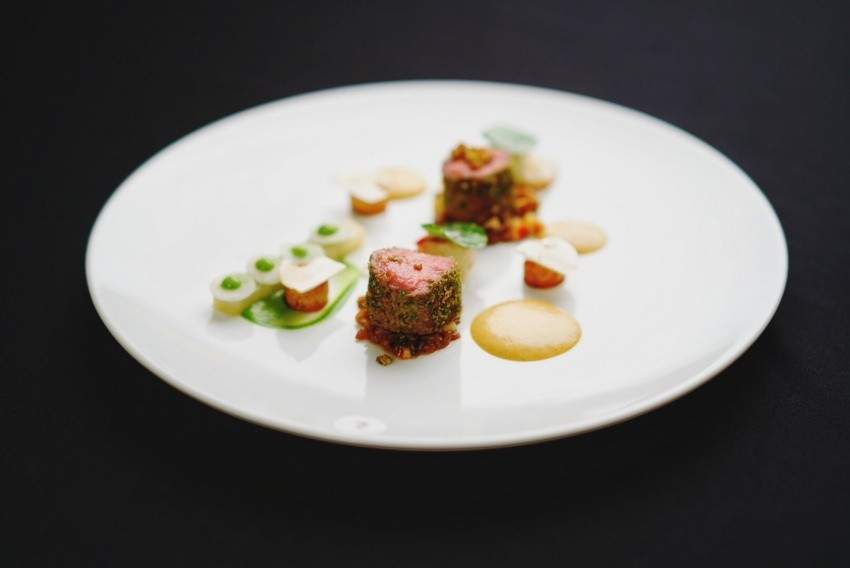 Parsley-crusted lamb and butter-poached lobster tail, roasted rutabaga, braised kohlrabi, farro lobster risotto with lobster foam hit all the high notes that the judging panel were searching for at the 2017 finals.
For the dessert course, Sperling prepared a vanilla grapefruit iced parfait with buttermilk emulsion, maple banana purée and raspberry coulis.