As much as I love a crispy crostini, a crunchy cheese "cracker" has become my new favourite vessel for when it comes to serving small bites during a dinner party.
While you can make Parmesan into crisps in a somewhat similar fashion, it's hard not to love the sturdiness and saltiness of halloumi. A thin slice of the firm cheese is delicious when it's lightly fried in a pan, so taking it one step further and roasting it to golden perfection transforms it into a cracker, of sorts, that you can top with anything from preserves to tartare, roasted vegetables and more.
Locally-made halloumi has also become much more common across Canada in the past few years. I especially love the halloumi made by Winnipeg's Chaeban Artisan Cheese, so if you can get your hands on a block or two (or three), I highly recommend it.
Try making a batch of halloumi crackers and thank me later, ok?
Halloumi chips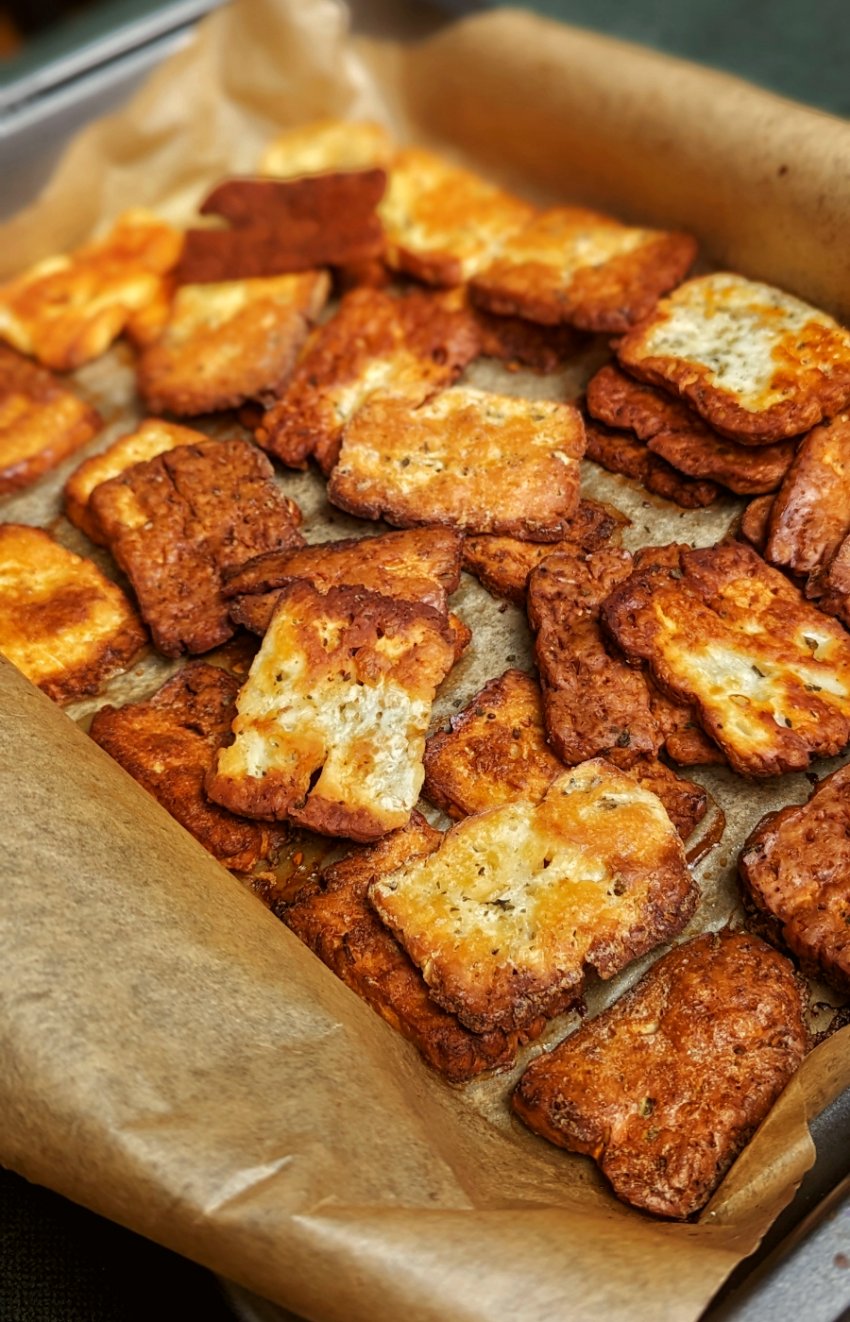 1 250g block halloumi, cut into approximately 1/8" thick slices
canola oil, enough to drizzle
Pre-heat oven to 375 degrees.
Place halloumi slices on a parchment-lined baking sheet or tray and drizzle lightly with canola oil.
Bake until golden-crispy, about 30 minutes.
Once cool, transfer to an air-tight container until ready to use (or eat!) as desired.
Yield:

Approximately 18-20 halloumi chips

Prep Time:

Cook Time: