This week, the Toronto Craft Beer Festival announced a new partnership with one of the city's premier patio destinations, RendezViews. The new collaboration will see the outdoor festival return next month with a new name after a forced cancellation last year caused by the pandemic.
Taking place from September 23 to 26 in the combined 30,000 square foot patio space of The Ballroom and The Fifth Social Club, RendezBrews will feature five sessions with more than 40 Ontario-based craft breweries, a variety of local food vendors, interactive games and activities, live music, and more.
"We are so excited to be able to safely bring together craft beer lovers who support local and independent breweries at RendezBrews," says Guy Exley, partner of the Toronto Craft Beer Festival. "We listened to our past festival goers and they were very keen to have a festival this year so we are delivering. As we are at a smaller venue from past editions, we expect this to be a very hot ticket so we encourage people to grab theirs quickly so they're not disappointed!"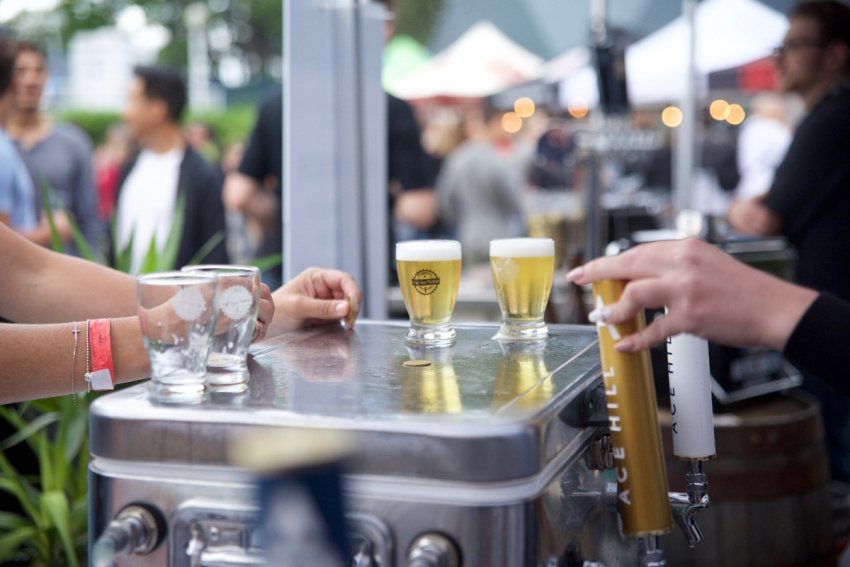 In addition to a wide array of craft beer and cider on offer throughout the festival, RendezBrews will also play host to the official Toronto public viewing of Global Citizen Live–a worldwide movement to end extreme poverty–on Saturday, September 26 from 1:30 to 10:30 p.m.
Early bird tickets to each of the five sessions–which come complete with five sampling tokens–are currently available online. Additional tokens can also be purchased in advance online or on site.