To steal a famous line from Disney's Beauty and the Beast, red wine and steak is "a tale as old as time" when it comes to finding a harmonious match between food and drink.
With that in mind, there are many, many wines to choose to sit alongside a beautifully seared, perfectly medium-rare steak, but few match up as well as cabernet sauvignon, like the one bottled by Chile's most well-known winery, Marques de Casa Concha.
Here are a few reasons.
A little time benefits both steak and cabernet sauvignon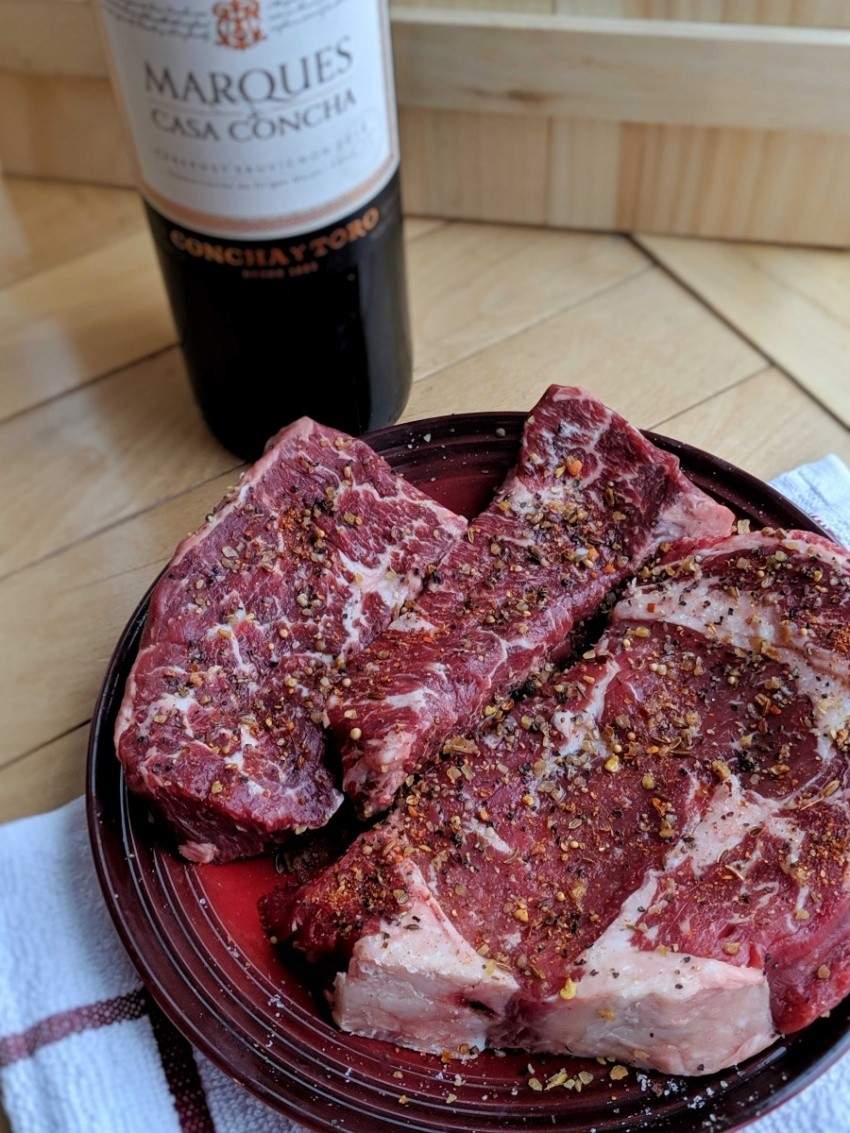 Sometimes, what you're sipping and what you're forking into isn't so different in terms of preparation.
It's well known that steak (or any type of meat for that matter) needs time to sit after seasoning or marinating before cooking, but also to rest before carving so it maintains its juiciness--generally 5 minutes or so. Another thing you should also "rest" before consuming is Marques de Casa Concha cabernet sauvignon.
Take a little time before dinner to let the wine sit and decant for at least two hours before serving, which works out perfectly when preparing steak. If you want to go the extra mile, most wine experts will tell you that cabernet sauvignon is best enjoyed several degrees below room temperature. Canada's cool winter temps can make for the perfect last-minute blast chill of wine if your fridge is full of mis en place for the holidays!
A dinner with big flavours calls for a wine with the same attributes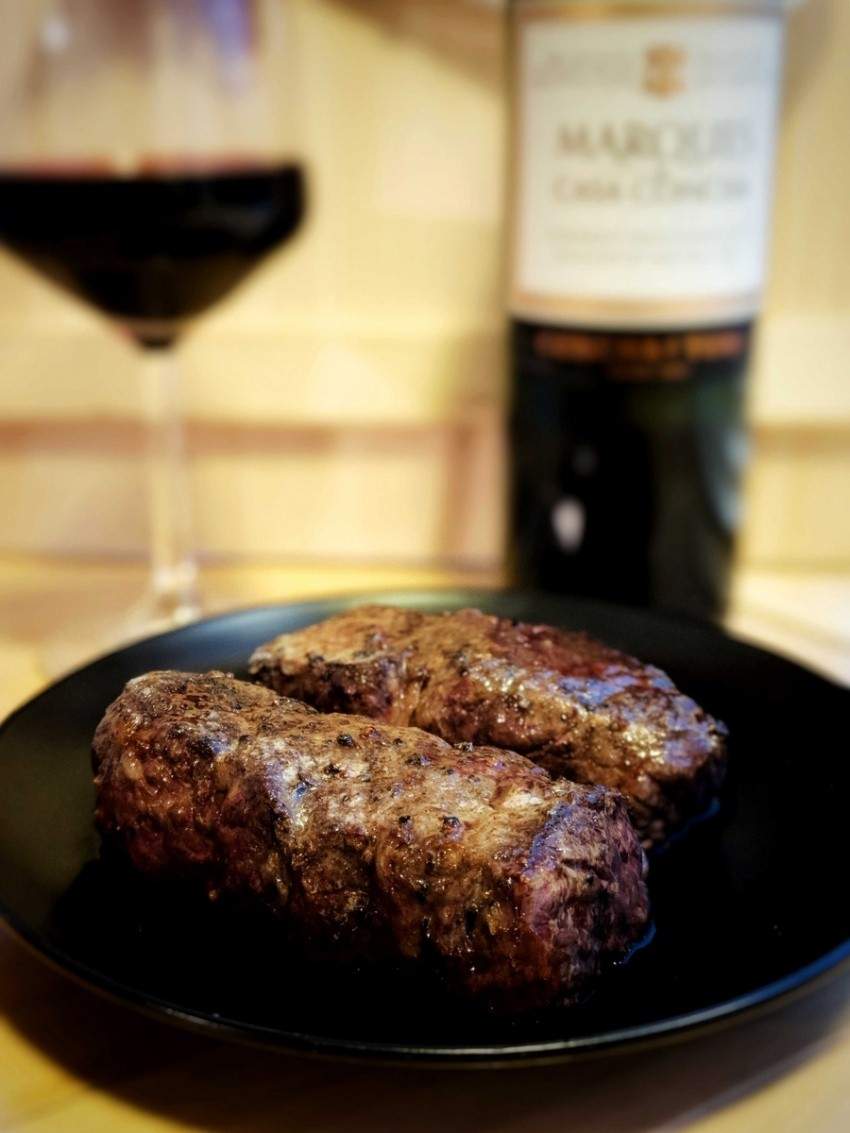 The bold, generally fruity flavours of cabernet sauvignon are able to stand up to the richness of a nice cut of steak, not to mention whatever spice rub or marinade that might be added into the mix as well. In particular, it is the tannins and notable acidity the wine boasts that helps cut through the fattiness of most steaks.
On a side note, if you're not eating a well-marbled steak, then why are you eating steak at all?
Cabernet Sauvignon can also help make a great (and simple) sauce for steak
Since you need to decant some wine anyway, grab an extra bottle and use some of it to create a sauce for your steak. All that's needed is a little melted butter, minced onion and garlic and equal parts broth and red wine. Let this mixture reduce on the stove to one quarter and you will have a rich sauce to spoon onto your steak.