Alloy is known for its delicious and beautifully plated food, but perhaps less for its lush, sunny patio in the summertime. A bit out of the way off Macleod Trail, this award-winning restaurant is the perfect spot for a cocktail and a bite on a warm day.
Alloy's barkeep Roydon Mitton has come up with a satiating drink with Cointreau, gin, tequila and plenty of citrus. Try your hand at it at home this long weekend!
Two Snaps, a Twist and a Kiss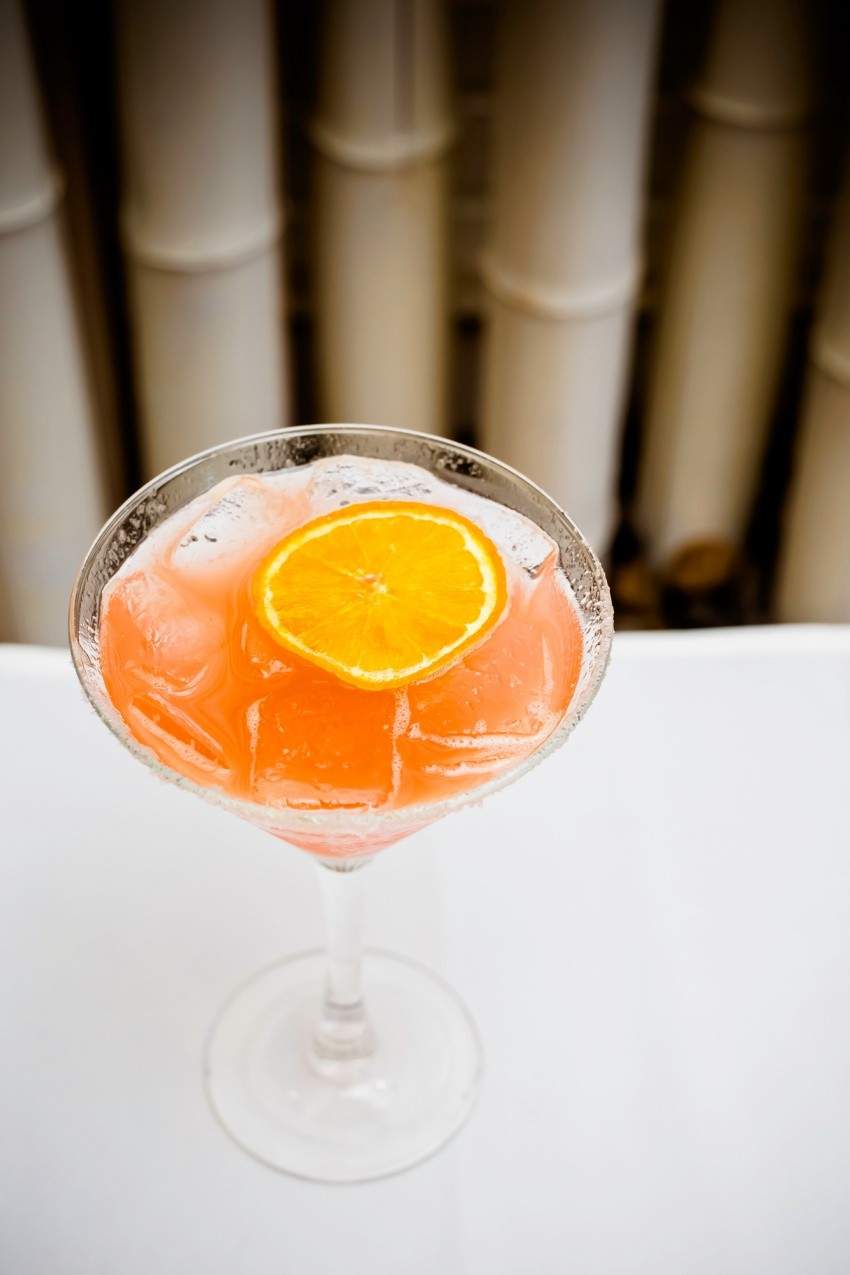 1 oz. The Botanist gin
1/2 oz. Cointreau
1/2 oz. good quality tequila
1/2 Orange, juice only
1 wedge lime, juice only
1 oz. simple syrup
1 slice dehydrated orange, for garnish
Place all ingredients, except garnish, in a cocktail shaker. Fill with ice and shake for 15 seconds.
Rim a martini glass with sugar, fill with ice and strain liquid directly into glass.
Garnish with a dehydrated citrus wheel and serve.
Yield:

Prep Time: