The holidays are fast approaching and we could not be more excited, not only for the cookies, parties, decorations and gifts, but for egg nog! If you don't already make your own egg nog, start the tradition this year with Anna Olson's new cookbook, Set for the Holidays with Anna Olson.
You can make this egg nog extra fluffy by whipping 2 egg whites with 3 tablespoons of granulated sugar until it holds a soft peak, then whiskying in this meringue by hand after you've whisked in the whipped cream.
You can refrigerate the eggnog base in an airtight container for up to 3 days.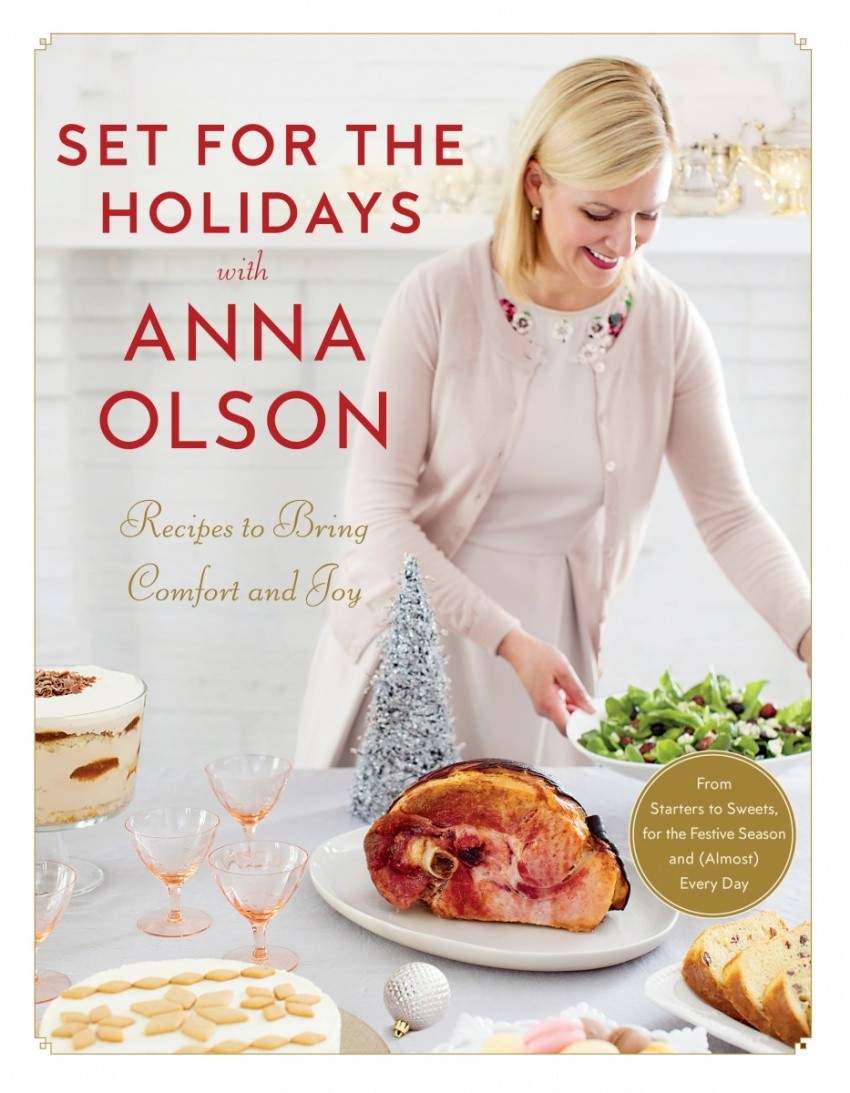 2/3 cup granulated sugar, divided
1 tbsp water
1 tsp fresh lemon juice
3 cups 2% milk
1/4 tsp finely grated nutmeg
6 large egg yolks, (reserve 1 egg white for rimming the glass)
6 to 8 oz. rum, (or brandy, whisky or a combination)
1 cup whipping cream
Line a small baking tray with parchment paper and set aside.
Place 1⁄3 cup (70 g) of the granulated sugar, the water and lemon juice in a small saucepan and stir to mix. Bring to a full boil over high heat, without stirring, and boil until the sugar turns a light amber, about 90 seconds. Remove from the heat.
Immediately pour the sugar onto the prepared tray, swirling the tray to get the sugar into as thin a layer as possible before it sets. Let the sugar mixture cool in the pan on a wire rack until set, about 30 minutes.
Break the sugar into pieces. Crush them in a resealable bag with a rolling pin, or pulse them in a food processor, until coarsely ground.
In a small saucepan over medium heat, bring the milk and the nutmeg to just below a simmer. Whisk the egg yolks and the remaining sugar together in a small bowl.
Add a ladleful of the hot milk to the egg mixture and whisk well.
Whisking continuously, slowly add up to half of the hot milk to temper the egg mixture. Add the tempered egg mixture to the saucepan of milk and reduce the heat to medium-low. Stir with a wooden spoon until the custard is well combined and coats the back of the spoon, about 3 minutes.
Strain the custard through a fine-mesh sieve into a clean bowl and let it cool to room temperature. Cover and chill completely.
Yield:

Prep Time:

Cook Time: