It's no secret that many Canadians love to barbecue year-round, but we like to think of May long weekend as the unofficial beginning of the barbecue season, so if you haven't already, now is the time to start grilling.
And while there are plenty of great grilling options out there, there is nothing quite like the smoky aroma and fall-off-the-bone texture of a slowly-cooked rack of ribs. This simple, yet highly satisfying apricot BBQ sticky ribs recipe comes courtesy of the recently-released Peak Season cookbook.
"The popularity and excellent PR of an August peach has cast a shadow on the poor apricot, which makes me believe that apricots are the most underrated fruit of Ontario," says author Deirdre Buryk in the recipe introduction. "Not only wonderful eaten fresh from the market but in a sticky barbecue sauce, an apricot will bring out the best of these grilled rib's smoky flavours (which may have gone barely noticed otherwise)."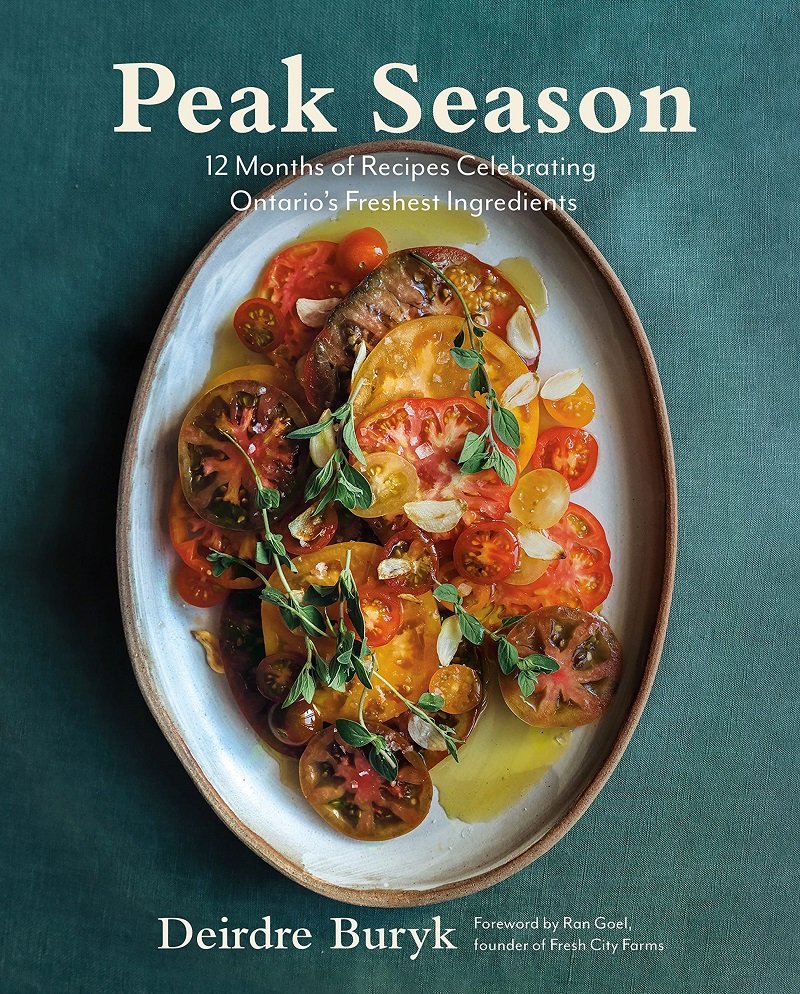 "Always, always, always pick a good-quality meat; your ribs will be as good as the farm the animals were raised on. I like to serve my ribs with a side of potatoes made however my guests like them," Buryk adds. "If you have time, marinate these ribs 1 day ahead of grilling—that 24 hours will make them even better."
Apricot BBQ sticky ribs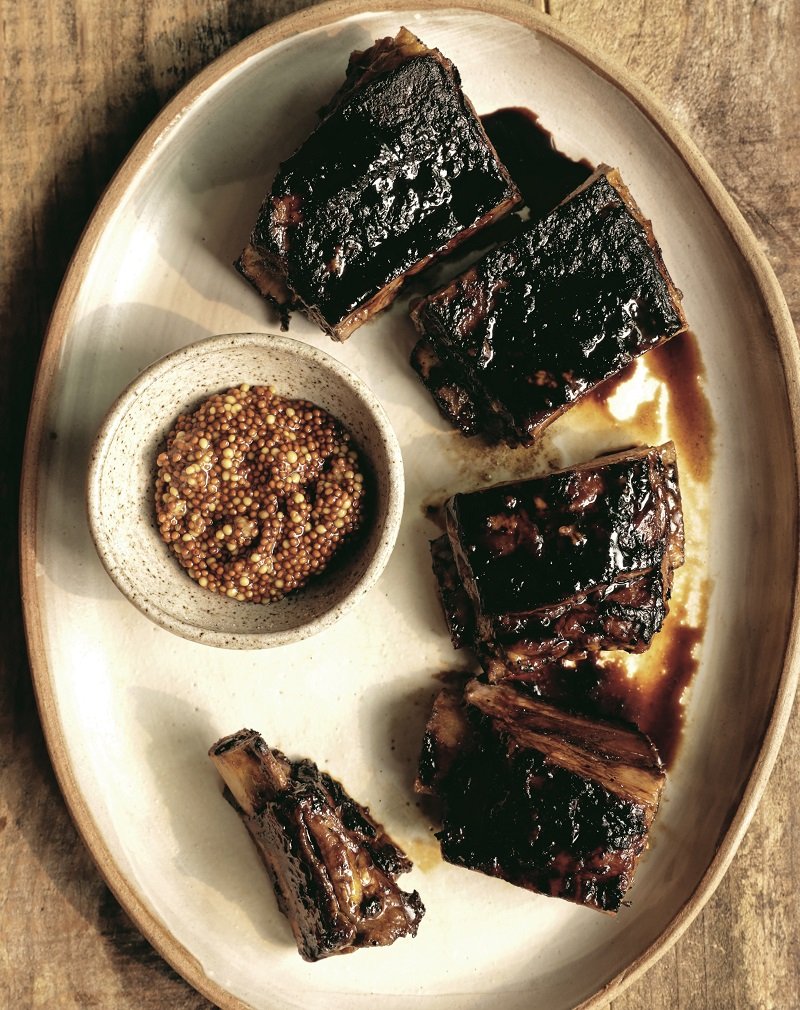 4 pounds (1.8 kg) beef back ribs
kosher salt, to season ribs
4 ripe apricots, stoned and roughly chopped
1⁄2 cup extra virgin olive oil
1⁄4 cup canola oil
2 cloves garlic, minced
1⁄4 cup honey
3 tbsp Dijon mustard
3 tbsp balsamic vinegar
1⁄2 tsp kosher salt
freshly cracked black pepper, to season
Season the ribs with salt and place evenly across a shallow baking dish.
Place the apricots, olive and canola oils, garlic, honey, mustard, balsamic vinegar, salt, and pepper into a blender and blend on high until a smooth sauce has formed.
Cover the dish and marinate the ribs for 6 to 24 hours in the refrigerator.
Preheat a well-oiled grill to 250ºF (120ºC). Wipe excess marinade off the ribs. Close the grill and cook the ribs for 1 hour and 20 minutes, flipping every 20 minutes (and with an internal temperature of 160ºF/71ºC; see Note).
Transfer the ribs to a cutting board, tent with foil, and let rest for 5 minutes before serving.
NOTE: The only accurate way to check when your ribs are done is checking their internal temperature with an instant-read thermometer. Ribs are safe to eat at any point after 160ºF (71ºC) but will be fall-off- the-bone at 190ºF (88ºC).
Yield: