National Cocktail Day is now exactly one week away and Fairmont hotels across Canada have been gearing up to commemorate the day with a stunning selection of new signature spring cocktails that are as easy to make as they are delicious to drink.
This Flaming Rosemary Gimlet from ARC Bar at Fairmont Waterfront is made with burnt rosemary that was hand-picked from the hotel's rooftop garden, as well as Wayward gin, which provides a sweet balance being micro-distilled from honey.
Although cocktails that incorporate open flame might appear to be beyond the average home bartender's repertoire, for this particular cocktail, all you need is a little spritz of chartreuse, a sprig of rosemary, and a lighter and you can recreate the ARC Bar experience at home.
Flaming Rosemary Gimlet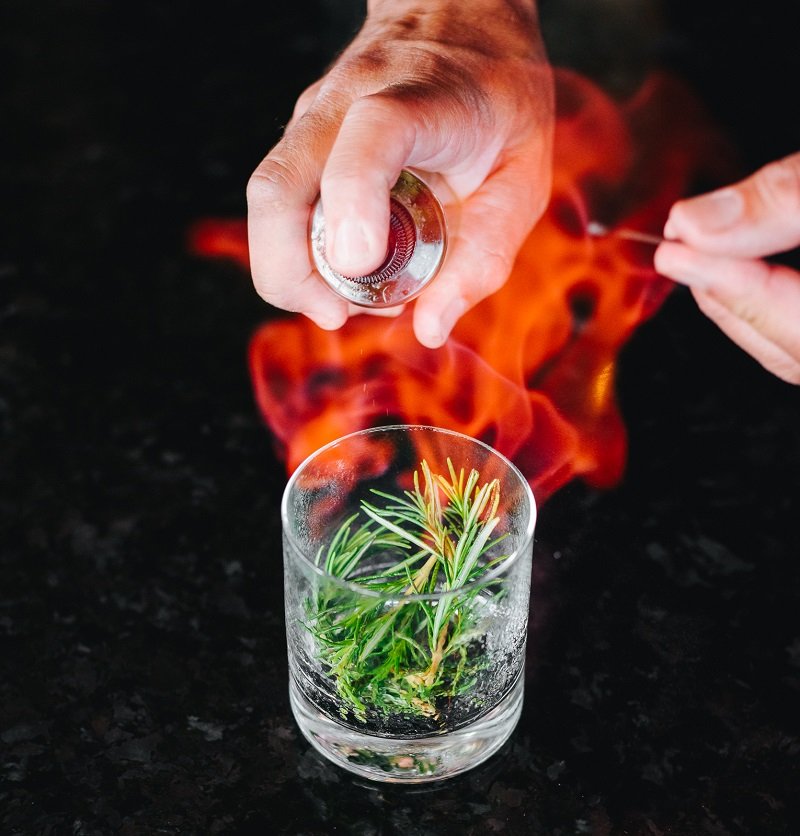 1.5 Wayward (or Tanqueray) gin
0.75 oz fresh lime juice
0.75 oz simple syrup
1 large fresh rosemary sprig
Spritz green Chartreuse
curled rosemary sprig, for garnish
In a tempered pint mixing glass, add gin, lime juice and syrup. Fill with ice, shake vigorously and set aside.
Next, curl the rosemary sprig into the bottom of an Old Fashioned glass, spritz with green Chartreuse, and ignite with a lighter to toast the herbs. Let sizzle for a few seconds.
Then, strain the cocktail over the flaming rosemary and add fresh ice to fill.