It saddens us to think that some people will never know (or appreciate) the versatility and durability of a cast iron pan. When treated well, this piece of cookware can literally last a lifetime and handle just about any heart source you apply to it (i.e. stove-top, oven, open flame).
Perfect for anything from searing vegetables and proteins to baking fruit crisps and bread, a cast iron pan can usually fit the bill for whatever you might be planning to cook. Until now, we hadn't thought to use it to create eggplant Parmesan (love it!), so we're taking chef Cory Vitiello's recipe lead on this one.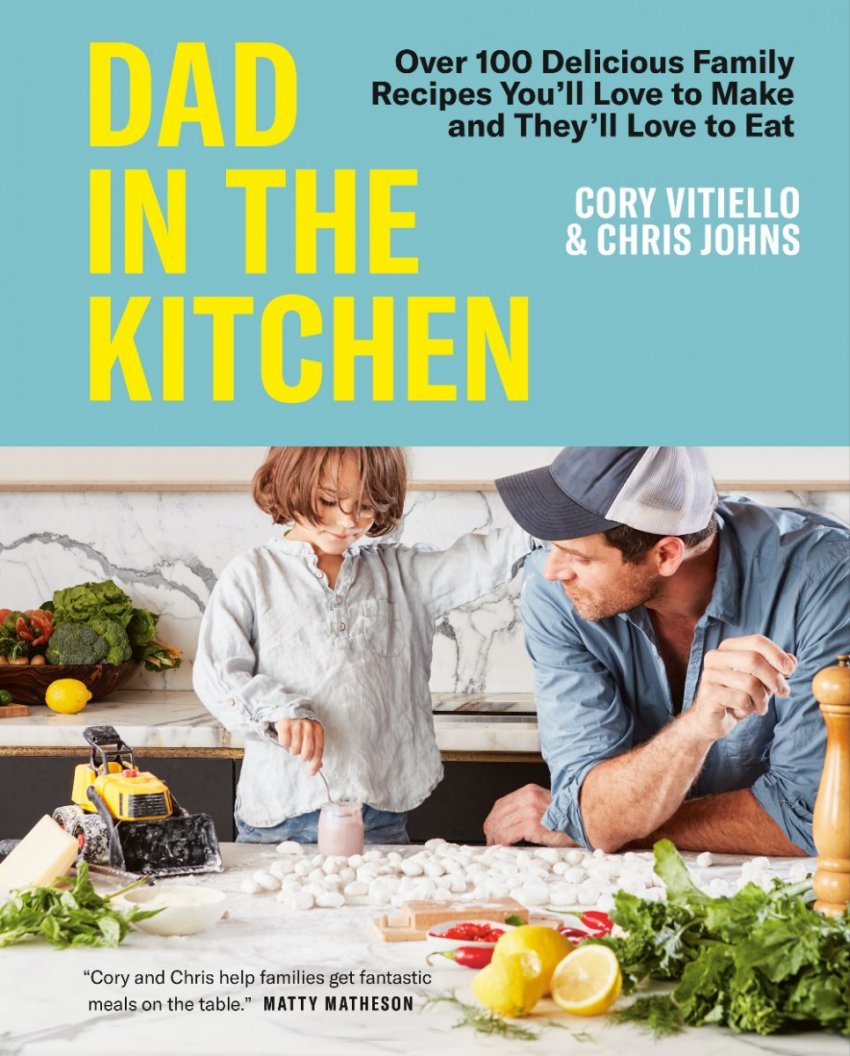 This approachable cast-iron baked eggplant Parmesan recipe comes courtesy of the chef's debut cookbook Dad in the Kitchen: Over 100 Delicious Family Recipes You'll Love to Make and They'll Love to Eat and serves as a great example of how you can put an interesting meal on the dinner table with little-to-no stress.
"The key is to stack the eggplant into the pan very tightly. That way, when you turn it out, you get a spiraled dish where each slice comes off like petals. Another great thing about building the dish like this is that every ounce of sauce gets absorbed and the result is quite a firm parm that comes across almost like a savoury cake," writes Cory Vitiello in the introduction to this recipe in his new cookbook.
We will always appreciate a minimal-effort, maximum-impressions recipe, and this cast-iron baked eggplant parmesan is just that!
Cast-iron baked eggplant parmesan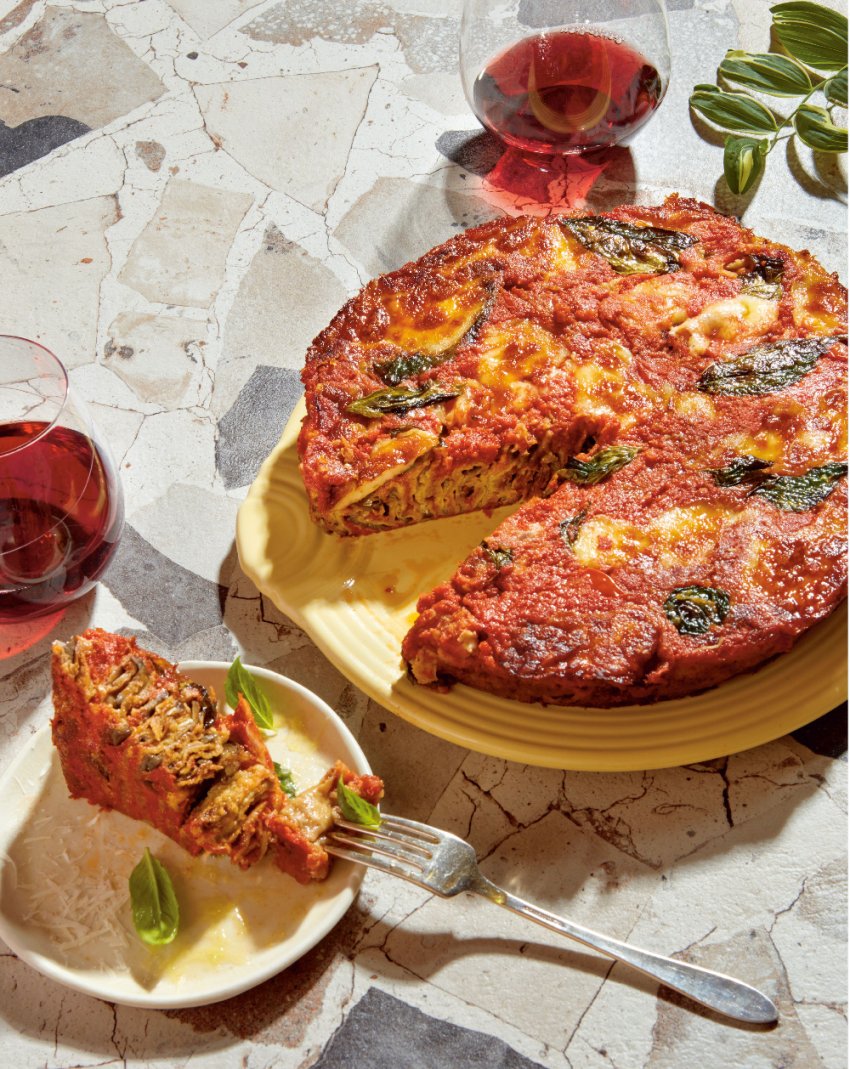 olive oil
6 Japanese eggplants
kosher salt
2 cups all-purpose flour
4 large eggs, beaten
2 cups seasoned breadcrumbs
1 tsp fennel seeds
1 handful torn fresh basil leaves
4 cups good quality tomato sauce, divided, plus extra for serving
12 oz low-moisture mozzarella, grated, approx. 3 cups
1/2 cup grated Parmigiano-Reggiano, plus more for serving
Preheat the oven to 375°F and coat the bottom of a large baking sheet with olive oil.
Slice the eggplants lengthwise into ¼-inch slices. Generously salt both sides and place on paper towel to sit at room temperature for 15 minutes. This process helps to extract the excess liquid, impurities, and bitterness from the eggplants. Once the eggplants have released their liquid, rinse the slices under cold water and pat dry with a paper towel.
In three large dishes, arrange the flour, eggs, and breadcrumbs— this is your breading station. Coat each slice of eggplant first with flour, then egg, then breadcrumbs. Once each slice is breaded, lay on the oiled baking sheet.
When all the pieces of eggplant are breaded, drizzle them with more olive oil and bake until golden brown and crispy, about 20 minutes. Remove from the oven.
Meanwhile, in a 10-inch cast-iron pan over medium heat, lightly toast the fennel seeds. Add half of the torn basil. Cover the fennel and basil with 2 cups sauce, followed by one-third each of the mozzarella and Parmigiano-Reggiano.
Arrange the eggplant in a coil above the sauce and cheese, keeping it as tightly packed as possible. Cover with the remaining 2 cups tomato sauce, followed by the remaining mozzarella, basil, and parm.
Bake in the oven for 45 minutes, or until the cheese is golden brown and bubbly.
Remove the eggplant parm from the oven and allow to rest for 15 minutes before inverting onto a serving plate or cutting board. Slice and serve with more tomato sauce and grated Parmigiano- Reggiano.
Yield:

Prep Time:

Cook Time:

45 miuntes, plus 15 minutes resting