Whether it's for Rose and Sons the diner, or Rose and Sons the deli, chef Anthony Rose's name has become synonymous with comfort food in Toronto, serving up Jewish favourites like matzoh ball soup and pastrami. In addition to great restaurants and shops, including Fat Pasha and Schmaltz Appetizing, Rose aims to bring Jewish food to the masses with this most recent cookbook, The Last Schmaltz, written with travel writer Chris Johns. In it, you'll find stories and recipes like this one for Bakerman bars. Give it a try.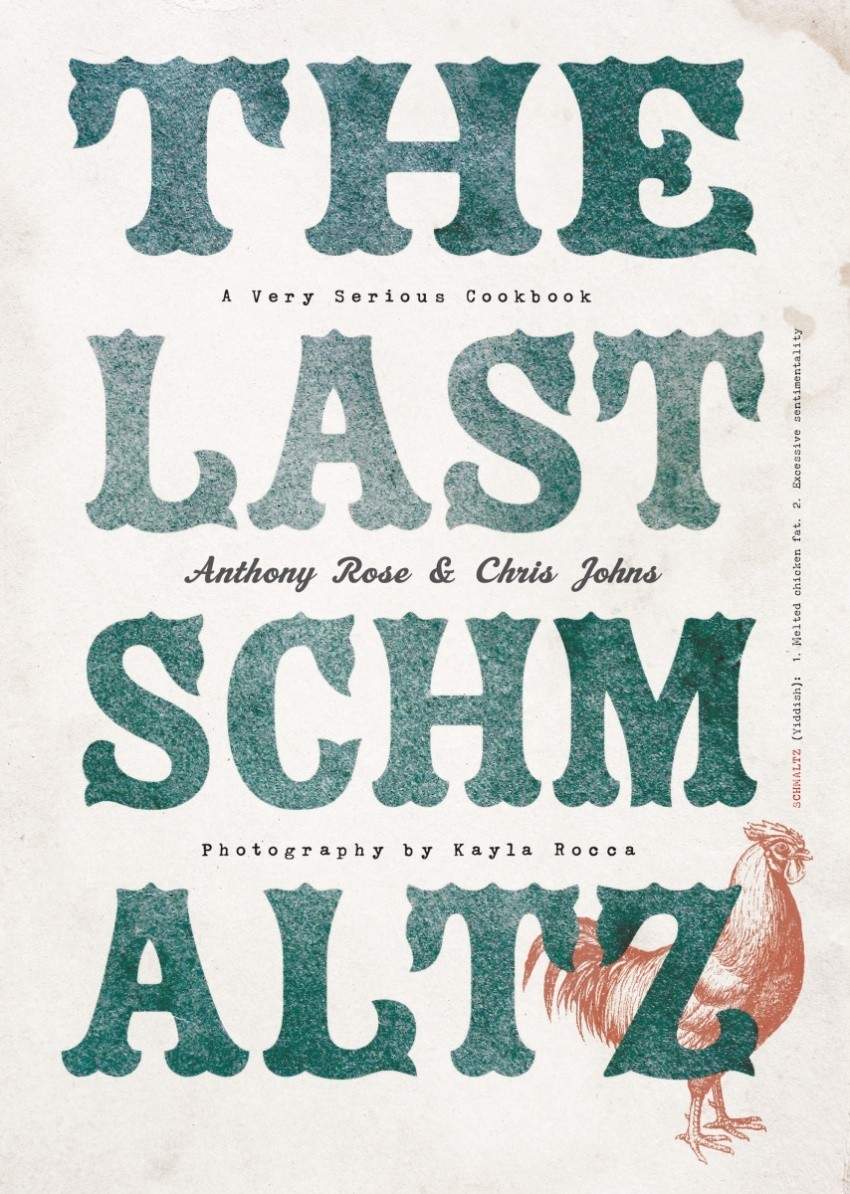 Base
1 cup unsalted butter, melted
4 cup graham cracker crumbs
1/2 tsp kosher salt
For the base, in a large bowl, mix the butter, graham cracker crumbs, and salt. Transfer the mixture to a 9- x 13-inch baking pan and spread it out evenly.
Pack the base down tightly!
Topping
2 cups shredded coconut, shredded
1 2/3 cups chocolate chips
2 cups pecan halves
1/2 tsp kosher salt
2 14 oz cans sweetened condensed milk
For the topping, evenly spread 1/2 cup coconut over the base.
Follow with all of the chocolate chips, pecans, and salt. Finish by sprinkling the remainder of the coconut overtop.
Slowly and evenly, pour the two cans of condensed milk all over, making sure you get every last drop out.
Preheat your oven to 325°F.
Bake for 20 minutes in the preheated oven, then rotate the dish and bake for another 15 to 20 minutes until the top is golden and bubbling.
Let cool fully before slicing into
12 bars and serving.