Thanksgiving: time to take out that tried-and-true turkey recipe for the "perfect" bird. Maybe it's time to change things up a bit. This year, take a cue from Bal Arneson, aka The Spice Goddess, and add some spices to your turkey to really make it special. Her latest cookbook, Bal's Spice Kitchen, features this turkey recipe -- with spices like garam masala, curry masala and cardamom -- and a Brussels sprouts recipe that will make your Thanksgiving extra memorable. We can't wait to make a gravy using the drippings from this recipe.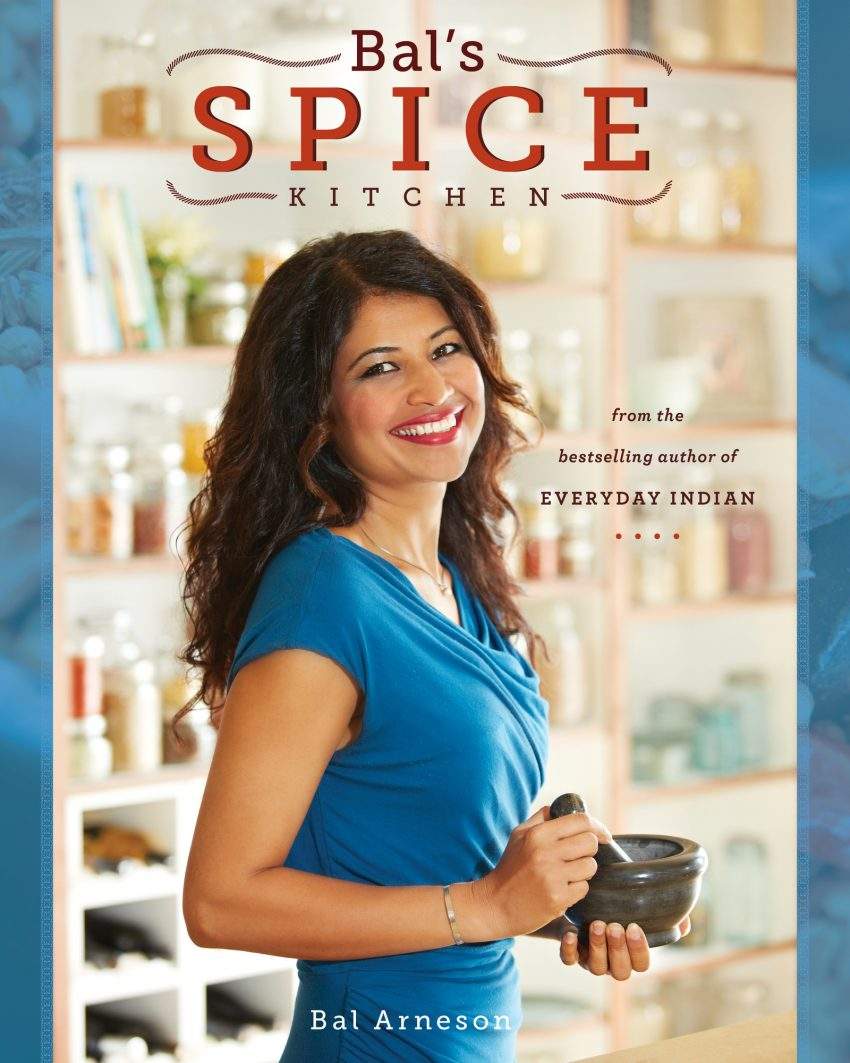 The Fabulous Spiced Turkey
1 14 lb turkey
3 tbsp garam masala
3 tbsp mild curry masala
1/2 tsp salt
1/2 tsp pepper
1 lemon, juiced
2 Granny Smith apples, peeled, cored and sliced
1 bulb garlic, cloves separated and peeled
1 handful cilantro leaves
1/4 cup dried fenugreek leaves
1 tbsp ground cardamom
1 tbsp smoked paprika
1 tsp ground turmeric
1/2 tsp ground cinnamon
red grapes, for garnish
fresh herbs, for garnish
Preheat the oven to 400°F (200°C).
Wash the turkey thoroughly with cold water and pat dry with paper towels. Lay it on a clean cutting board and season the skin and cavity with 1 tablespoon of the garam masala, mild curry masala, salt, pepper and lemon juice. Stuff apples, garlic and cilantro into the cavity, then tie the legs together with kitchen twine and tuck the wings behind the back of the turkey.
Mix together the remaining 2 tablespoons garam masala, fenugreek leaves, cardamom, paprika, turmeric and cinnamon in a small bowl. Loosen the skin on the breast of the turkey and rub some of the spice mixture under it, taking care not to tear the skin, then rub the remaining mixture liberally over the rest of the turkey.
Place the turkey in a large roasting pan and cover it with aluminum foil. Bake for 1 to 1.5 hours. Turn the oven down to 325°F (160°C) and continue cooking until the turkey is cooked through and the juices run clear, another 4 to 6 hours.
Place on a serving platter and garnish with red grapes and herbs. Allow to rest for 15 minutes before carving.
Suggested wine: 2009 Merlot by Poplar Grove Winery