Putting a noodle or rice bowl together isn't the tricky part of creating an authentic Asian meal at home, it's making a homemade sauce to go with it that's a bit harder, until now.
Basil Box, a chain of fast-casual Thai-Vietnamese restaurants in Toronto, shares the recipe to its popular peanut sauce with us. Owner of Peter Chiu and his wife visited the two countries on a research trip, immersed themselves into regional cooking and farming experiences and brought this raved-about recipe home.
Chiu's version uses kaffir limes, galangal and spicy thai chilies, and is a great accompaniment to all kinds of Asian dishes like tofu, chicken, grilled shrimp, and even salads.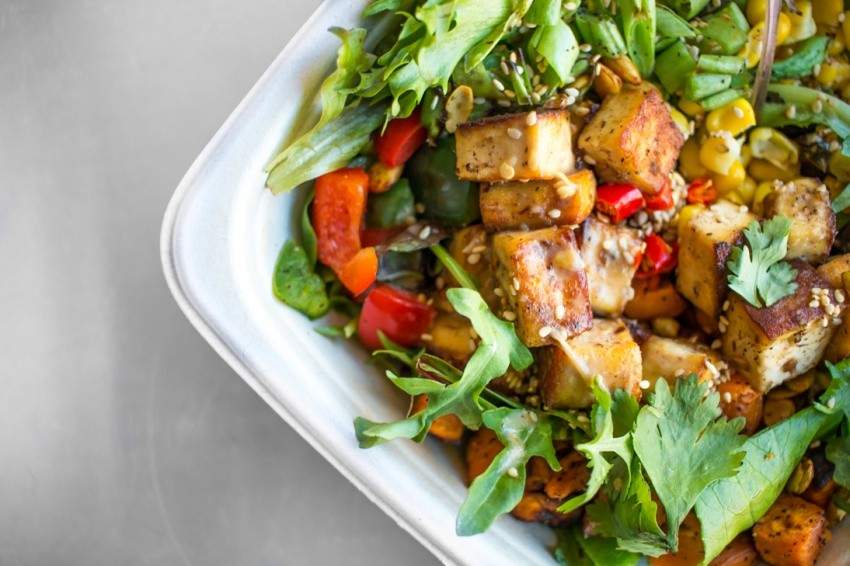 1/4 tsp ground coriander
1/4 tsp ground cumin
1/4 tsp black pepper
3 fresh Thai chilies
5 stalks lemongrass
1/8 cup coriander roots
1/8 cup peeled garlic
1 tbsp chopped galangal
1/8 tsp chopped kaffir lime leaves
1/8 tsp lime zest
salt, to taste
1/4 cup vegetable oil
1/3 cup roasted peanuts
1/4 cup low sodium vegetable stock
1/2 cup coconut milk
1 tsp brown sugar
1 tsp lime juice
In a food processor, add galangal and lemongrass to blend it to smaller pieces. Add coriander, cumin, pepper, chilies, garlic, lime leaves, lime zest, salt, oil and peanuts, and blend into a smooth paste.
Transfer paste to a sauce pan over high heat, add vegetable stock, coconut milk, sugar and lime juice. Season to taste with salt. Bring mixutre to a boil, then reduce heat and simmer for 1 minute.
Yield: