With many Canadian microdistilleries making their own gin, vodka and whisky, tequila fans might start to feel left out. Alex Lacroix and Monica Sanita fixed that with their wholly Canadian tequila, Siempre.
In addition to enjoying it straight, you can mix up this Bellini's Abuelo, created by Brassaii's bartender, Orlando Alexander.
The spirit is now available at select LCBO.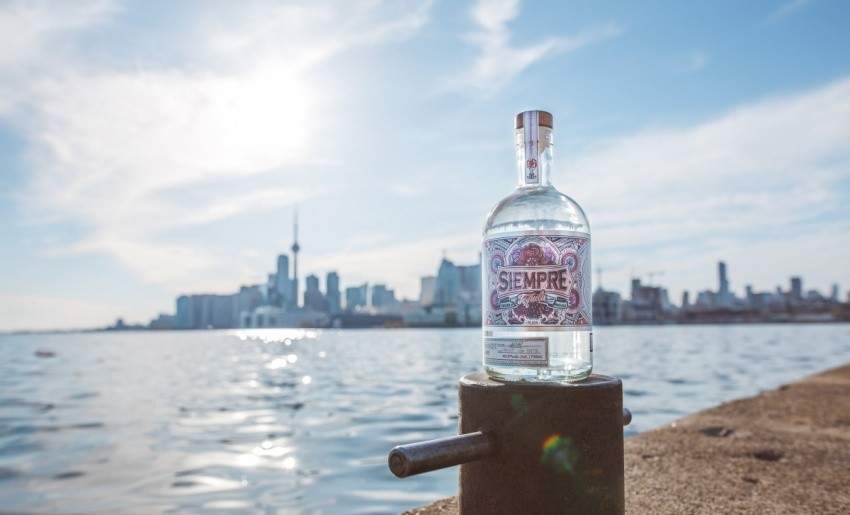 1 1/4 oz. Siempre Tequila Plata
1/2 oz. Aperol
1/4 oz. Cointreau
1/2 oz. lime juice
1/2 oz. agave nectar
1 slice kiwi, plus more for garnish
Add all ingredients to cocktail shaker. Gently muddle, then shake with ice and double strain into a chilled coupe or daiquiri glass.
Garnish with kiwi.