Tender and sweet, broccolini is hearty, yet lighter than broccoli. This light and refreshing salad from the Gather cookbook is great with all kinds of dishes year-round, from grilled meats to pan-seared fish. Made to be shared, this is just one dish of the more than 80 crowd pleasing recipes in Gather: A Dirty Apron Cookbook.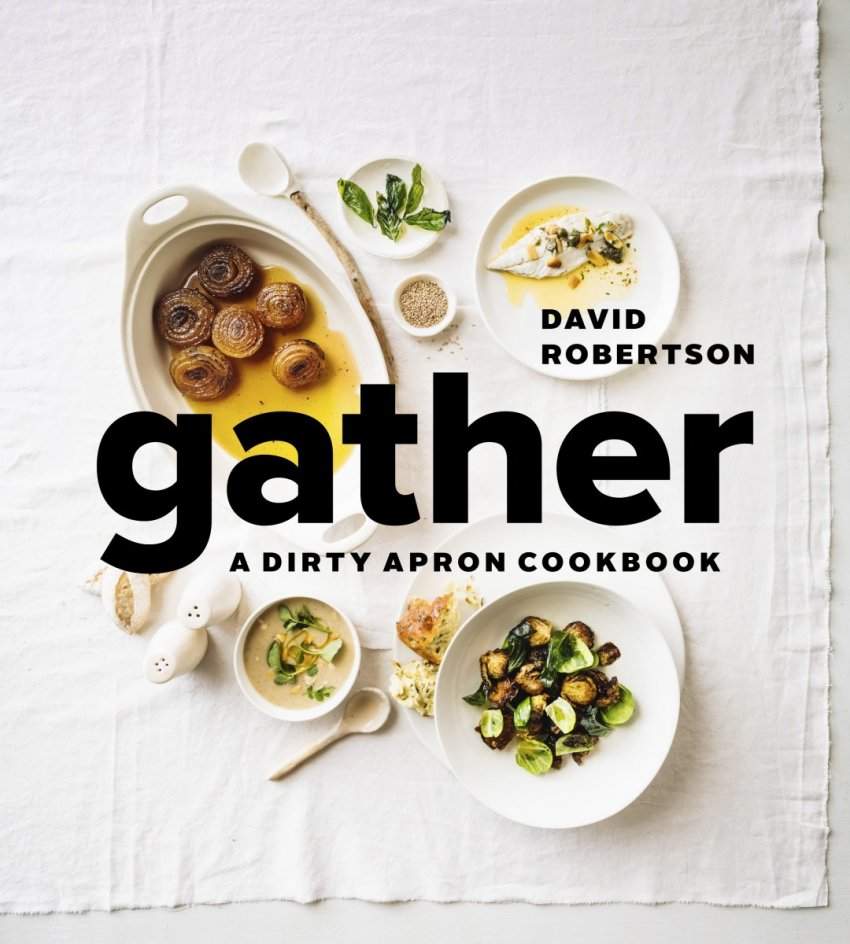 Tahini-soy dressing
1/4 cup tahini
1/4 cup rice vinegar
2 tbsp soy sauce
2 tbsp maple syrup
1 tbsp sesame oil
1 tsp togarashi
In a large bowl, combine all ingredients and whisk together until creamy in consistency.
Salad
2 bunches broccolini
1 1/2 cup snap peas, strings removed
1 pinch kosher salt
1 carrot, shaved
1 radish, thinly sliced
1 tbsp toasted black and white sesame seeds
1 cup Italian parsley leaves
Cut broccolini into thirds.
Fill a large bowl with ice water.
Bring a large saucepan of salted water to a boil and add broccolini and snap peas. Blanch for 15 seconds, then immediately transfer to the ice water bath. Using a salad spinner, spin blanched snap peas and broccolini for 15 seconds, or until excess water is removed.
Add broccolini, snap peas and a pinch of salt to the tahini-soy dressing bowl and mix until evenly coated. Transfer to a serving dish and garnish with carrots, radish, toasted sesame seeds and parsley.
Yield: