Cakes aren't just for special occasions. This olive oil cake, dressed with citrus, candied nuts and apricot yogurt is simple, yet so flavourful and balanced between bitter and sweet. You can find the recipe in Andrea Carlson's Burdock and Co cookbook.
At the restaurant, Carlson uses Messors extra virgin olive oil for this cake.
It may seem like there are many steps, but most of them can be done in advance.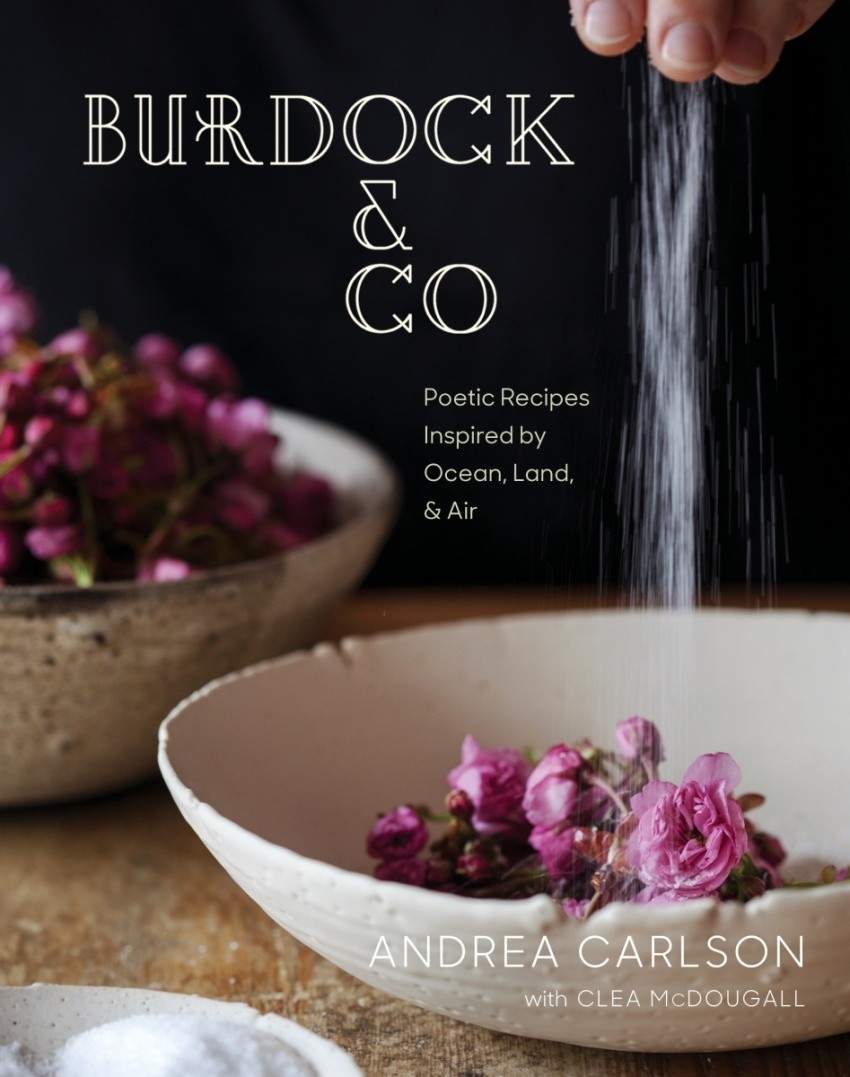 Apricot kernel yogurt
1/2 cup apple cider vinegar
20 apricot kernels, shelled and chopped
1/2 cup sugar
1/2 cup water
1 vanilla bean, seeds scraped
1½ cups plain Greek yogurt
In a small pot, gently heat the apple cider vinegar. Place the apricot kernels in a small Mason jar and cover with the hot vinegar. Leave to macerate for 2 to 3 days, or up to 3 weeks.
In a small pot, bring the sugar, water, and vanilla seeds to a simmer. Add the apricot kernels and vinegar. Simmer for 20 minutes. Cool. Leave the kernels in the syrup until ready to use. Strain the syrup off of the kernels when needed.
To assemble, stir together yogurt and 1/4 cup apricot kernel syrup.
Olive oil cake
3/4 cup cane sugar
1¼ cups all-purpose flour
1/2 cup ground almonds
1 tsp baking soda
1/2 tsp kosher salt
1/4 tsp baking powder
1 cup orange juice
1/2 cup extra virgin olive oil
1 tsp apple cider vinegar
1 Orange, zest only
Preheat the oven to 350°F.
In a medium-size mixing bowl, combine the dry ingredients. In a second bowl, mix together the wet ingredients. In a stand mixer or by hand, add the dry ingredients to the wet in two or three additions until well combined. The cake batter will be dense and wet.
Bake in six parchment-lined 4-inch cake rings for 12 to 15 minutes. Or use one lined 9- or 10-inch springform pan, and bake for 50 to 60 minutes.
Candied almonds
1 cup water
3/4 cup sugar
1 cup whole almonds
Preheat the oven to 325°F.
In a small pot, bring the water and sugar to a simmer. Add almonds and simmer for 15 minutes over low heat. Strain and lay in a single layer on a silicone or parchment-covered baking sheet. Bake for 20 to 25 minutes, until the nuts are lightly browned and dry. Cool. Finely chop.
Winter citrus salad
1/2 cup cane sugar
1/2 cup water
2 oranges
2 blood oranges
1 small red grapefruit
1 meyer lemon
To make a simple syrup, in a small pot, bring the sugar and water to a simmer, then remove from the heat and allow to cool. Segment all the fruit by cutting off the peel and pith until the fruit is exposed, then slice along the insides of the dividing membranes to loosen each segment. Toss the citrus with ½ cup simple syrup.
Yield: