Outside of making a margarita, tequila can often be overlooked when a person is mixing drinks at home. Let's change that mindset, shall we?
Created by Ottawa barkeep extraordinaire Mike Campbell, this cocktail recipe is created highlights the pairing of Cada Día Tequila Reposado–with its vanilla and oaky notes–and fresh thyme. The blueberry and lemon respectively add touches of sweetness and acidity, making the drink perfectly balanced and delicious.
Blueberry Paradise cocktail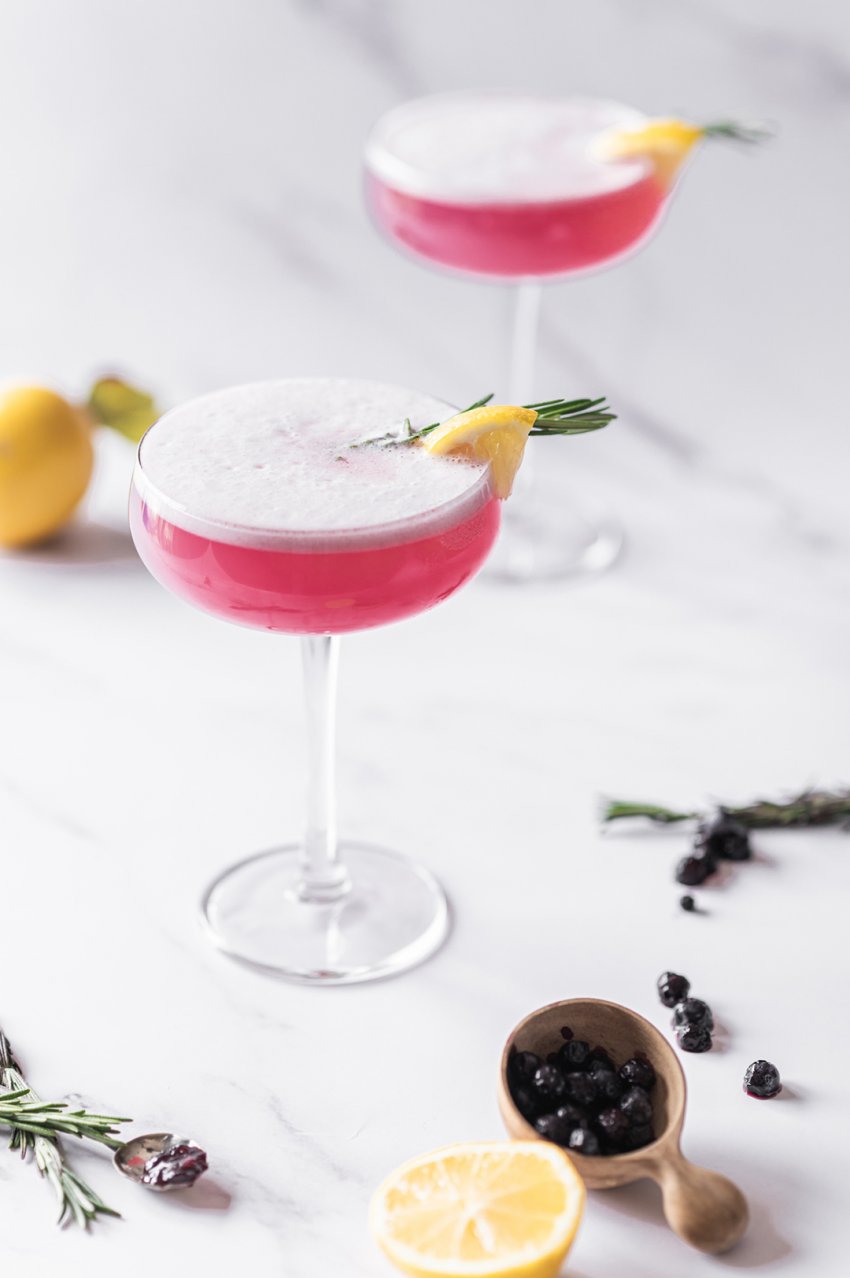 2 oz cada día tequila reposado
1 ounce fresh-squeezed lemon juice
3/4 ounce lemon thyme-infused simple syrup
1 bar spoon blueberry jam
1 egg white
seltzer, enough to top
Add all ingredients except seltzer to a shaker. Cover and shake hard without ice for at least 20 seconds.
Add ice, cover and shake again with ice until the shaker becomes frosted, approximately 10-15 seconds.
Double strain into a coupe glass and top with seltzer.
Yield: