As much as we'd like you to enjoy an evening out, recreating your favourite dishes from some of the best restaurants in Calgary is easy with the new Calgary Eats cookbook.
You can find this traditional Bengali mutton curry at Calcutta Cricket Club, but also in your own kitchen shall you choose to make it with the recipe by chef Rene Bhullar. If you have time, leaving the shanks to marinate in the refrigerator overnight will give you more flavourful results.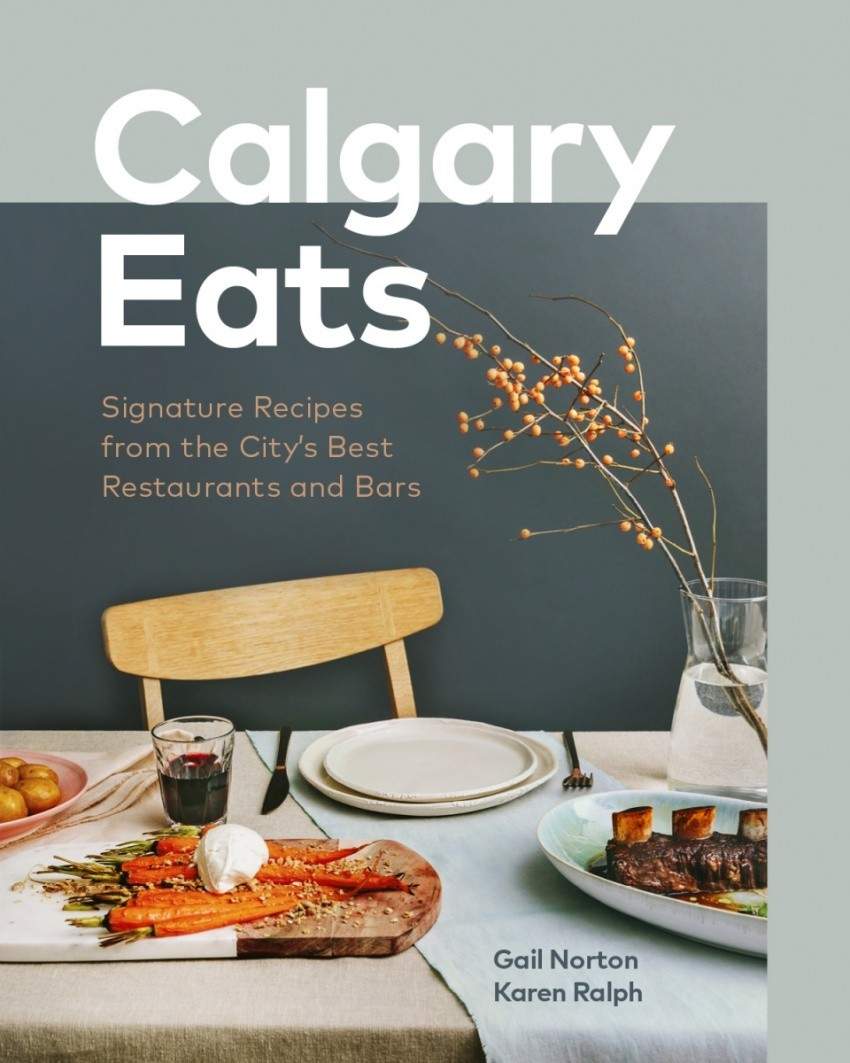 Ginger-garlic paste
1 2-inch piece ginger, peeled
1/2 large head garlic
Aim for equal amounts of garlic and ginger. In a blender, combine ginger and garlic and purée until smooth. Makes 6 tablespoons.
Lamb shank kosha mangsho
1 large onion, coarsely chopped
6 tbsp ginger-garlic paste, divided
1/4 cup plain Greek yogurt
1/4 cup mustard oil
4 lamb shanks
4 whole cloves
4 green cardamom pods, cracked with a mortar and pestle
2 bay leaves
1 1-inch piece cinnamon stick
2 cups chopped tomatoes
1 tbsp brown sugar
1 tbsp ground coriander
1 tbsp ground cumin
1 tsp ground turmeric
1 tsp red chili flakes
20 mint leaves, thinly sliced, for garnish
1 tbsp dried rose petals, for garnish
Mishti Pulao or roti (or paratha), to serve
Purée onion in a blender until smooth. (It should yield 2 cups.) Reserve half for the kosha braise.
In a large bowl, combine 1/4 cup onion paste, 2 tablespoons ginger-garlic paste and yogurt. Add lamb shanks and mix to coat well. Cover, then refrigerate overnight.
Preheat oven to 300°F.
Heat mustard oil in a large ovenproof pan over medium heat. Add cloves, cardamom, bay leaves and cinnamon and fry for a few seconds, until fragrant. Add the remaining 1 3/4 cups onion paste and 4 tablespoons ginger-garlic paste and cook over medium-high heat until dark brown. Stir in tomatoes, sugar, coriander, cumin, turmeric, chili flakes and enough water to cover the shanks halfway. Cover and roast for 3 hours, or until the meat is falling off the bone and the water has evaporated. It should be deep and rich in colour.
Transfer shanks to a large serving platter and spoon sauce over top. Garnish with mint and rose petals and serve with mishti pulao, roti or paratha.
Yield: