If you're looking to have a good time, seeking out a drag queen at one of Vancouver's many gay bars, pubs or lounges is likely to guarantee just that. It goes without saying that most of these self-proclaimed "biological ladies" love to have a cocktail and fun night when they're not performing onstage or, at the very least, taking a break in-between numbers.
One of Vancouver's most recognizable queens, Carlotta Gurl, is proof of that claim and was beyond excited when Fairmont Waterfront approached her to both be a Pride ambassador for their property as well as to help create a cocktail inspired by her for the month of July, leading up to Vancouver Pride Festival's main festivities, which wrap on August 5th. Carlotta's Two Hearts cocktail is one of many fundraising drinks being offered across the city, seeing partial proceeds going towards Dr. Peter AIDS Foundation.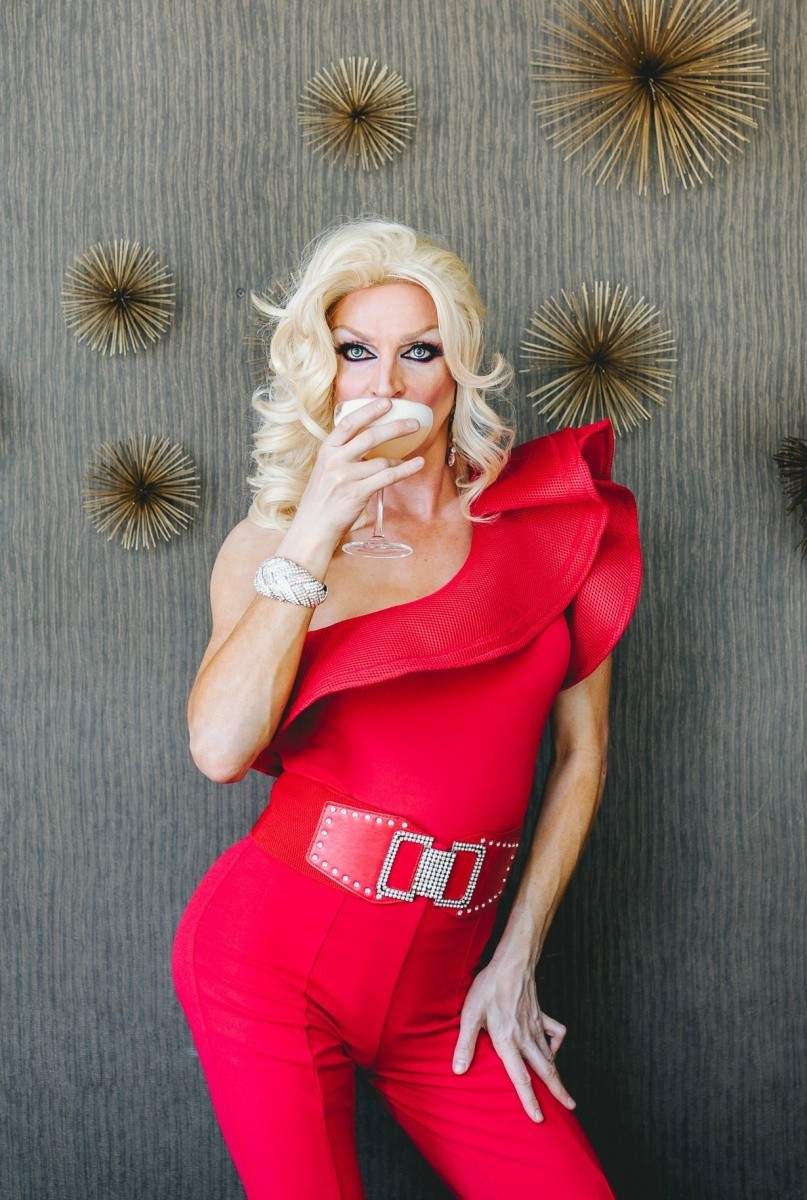 "They were all so different and my only stipulation was that I had to try all of them, simultaneously," says Gurl on working with the Waterfront bartenders to decide which cocktail was a fun, boozy embodiment of herself. "After I could stand up from all of the sampling, I picked the best one."
Who doesn't love a discerning palate?
If you're not going to be in Vancouver this month and can't swing by ARC at the Fairmont Waterfront for a few sips, then you're in luck because Carlotta has graciously shared her recipe with us. What a lady!
Two Hearts cocktail
3/4 ounce Wayward Distillation House honey liqueur
3/4 ounce good quality vodka
1 ounce fresh lemon juice
3/4 ounce egg white
1/2 ounce vanilla simple syrup
3 dashes Bittered Sling Clingstone Peach Bitters, for garnish, optional
Please all ingredients in a shaker and dry shake for 30 seconds.
Fill with ice and shake for another 30 seconds.
Strain into a coupe, garnish with bitters and serve.
Yield:

Prep Time: