Since his time on Top Chef Canada back in 2020, Toronto-based chef Adrian Forte has proved time and again that you don't necessarily have to win the whole competition to find fast success as a Canadian culinary star.
His latest culinary achievement comes in the form of his recently-released debut cookbook, Yawd, in which chef Forte compiles more than 100 inventive recipes that have all been influenced by his Afro-Caribbean heritage.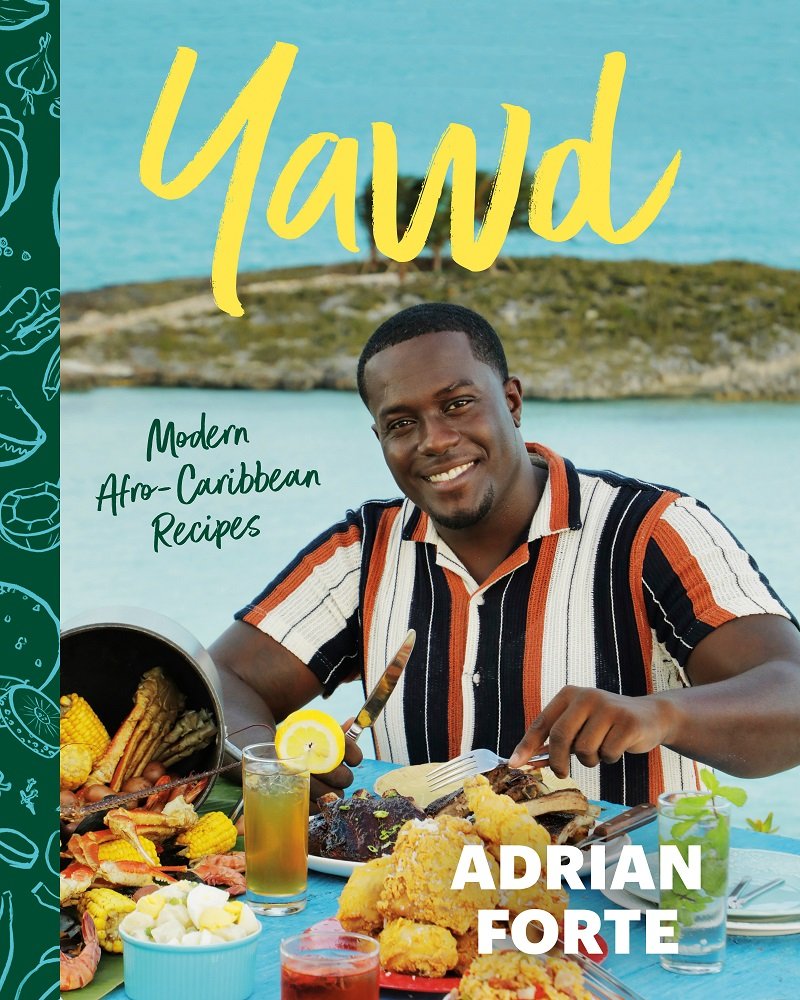 "I developed this recipe when I was working on a food TV show, behind the scenes," chef Forte explains in the recipe introduction. "I wanted to take a dish that lots of people are familiar with and give it my Caribbean twist. In Jamaica, we eat a lot of salted cod and cassava, so why not try a Jamaican-style latke?"
Cassava and cod latkes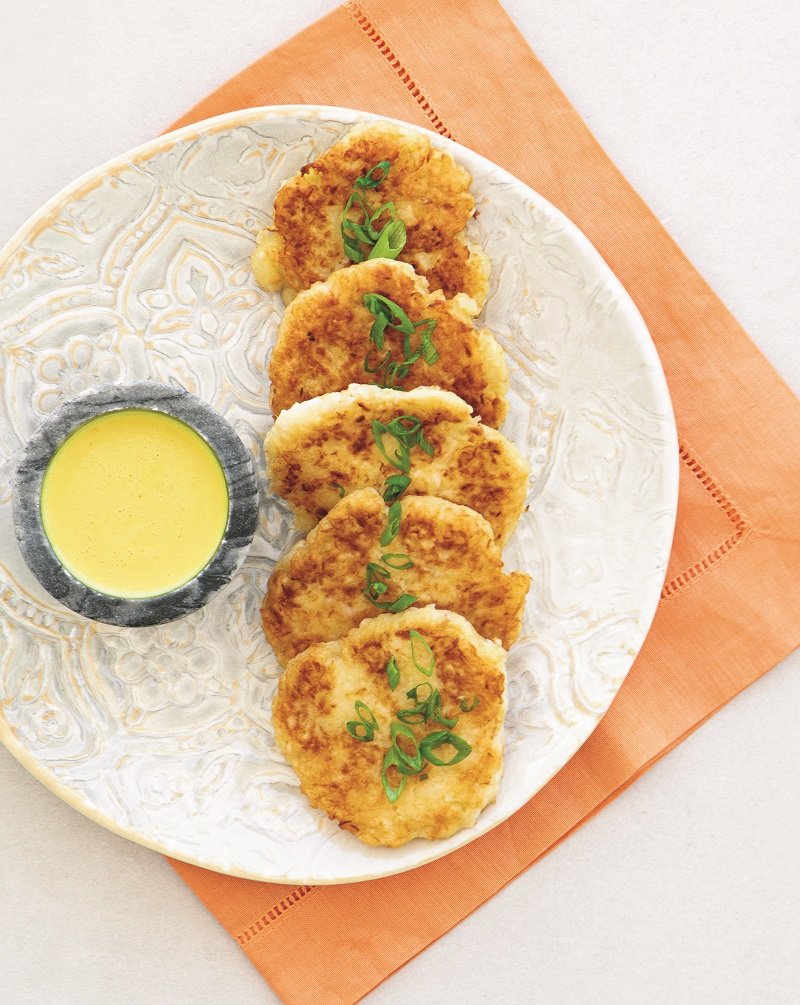 8 oz (1 to 2 fillets) salted cod (to make about 1 cup soaked and shredded)
1¼ cups all-purpose flour
1 tsp salt
¼ tsp granulated sugar
4 medium eggs, room temperature
¾ cup chopped green cabbage
4 tbsp dried shrimp
1 lb cassava, peeled (about 3 to 4 roots)
¼ cup neutral oil (like canola or grapeseed)
apple sauce or sour cream, for serving
chopped scallions, for serving
Soak the cod in water for a couple of hours to remove excess salt (alternatively, you can boil the cod, drain it, and then bring it to a boil again). When the cod is ready, use a fork to shred it into a large non-reactive stainless steel bowl.
In a separate large bowl, combine the flour, salt, sugar, and ¾ cup water and mix well. Add the eggs and whisk until emulsified and free of lumps.
Fold in the chopped cabbage, shredded cod, and dried shrimp and continue to mix until fully incorporated. Let this batter rest while prepar- ing the cassava.
Using a box grater, grate the cassava roots. Wrap in cheesecloth and squeeze to remove excess liquid. Transfer the grated cassava to the bowl with the batter and fold in until fully incorporated.
Heat the oil a large skillet or cast-iron pan over medium-low heat until it reaches 300°F.
Working in batches, use a ladle to add about four scoops (about ½ cup each) of cassava batter to the pan; be careful not to crowd the pan.
When the edge of the latkes become firm and cooked, 4 to 5 minutes per side, use a spatula to flip them. Adjust the heat if necessary so they don't burn. Transfer the latkes to a wire rack placed on top of a baking sheet to drain any excess oil for 2 minutes. Repeat in batches of 4, for a total of 12 latkes.
Season with salt and serve immediately with apple sauce or sour cream or the dip of your choice, and sprinkled with chopped scallions.
Yield:

Prep Time:

Cook Time: