One can never have too many baking recipes, especially during the holidays. This chai tea bundt cake from Mandy and Rebecca Wolfe's latest cookbook More Mandy's combines all the seasonal flavours we love about the holidays into one delicious dessert that's perfect for an afternoon snack or a sweet treat post-dinner.
"[The chai tea blend has us] feeling all things autumn, pumpkin spice, and just downright cozy. So why not enjoy it in edible form," the sisters explain in the recipe introduction in the cookbook. "This elegant bundt cake hits all the chai notes—cinnamon, cardamom, ginger, and clove. And we use tea leaves to get there, but also underline their rich flavour with fresh spices."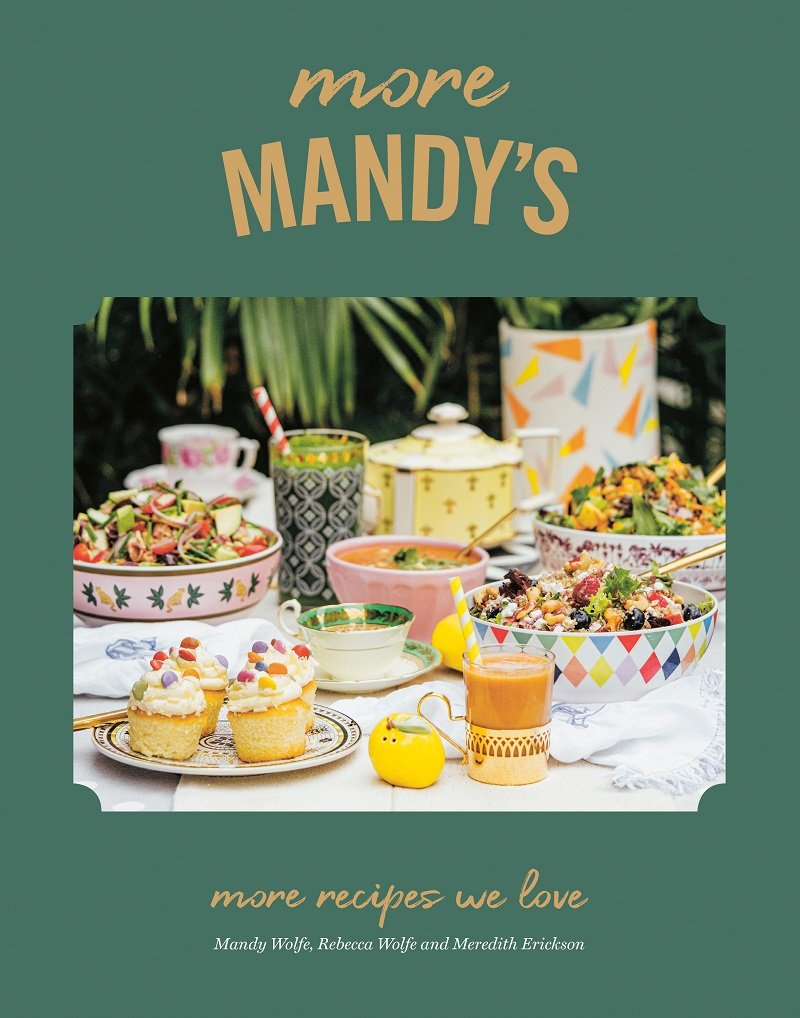 Chai tea bundt cake with salted caramel glaze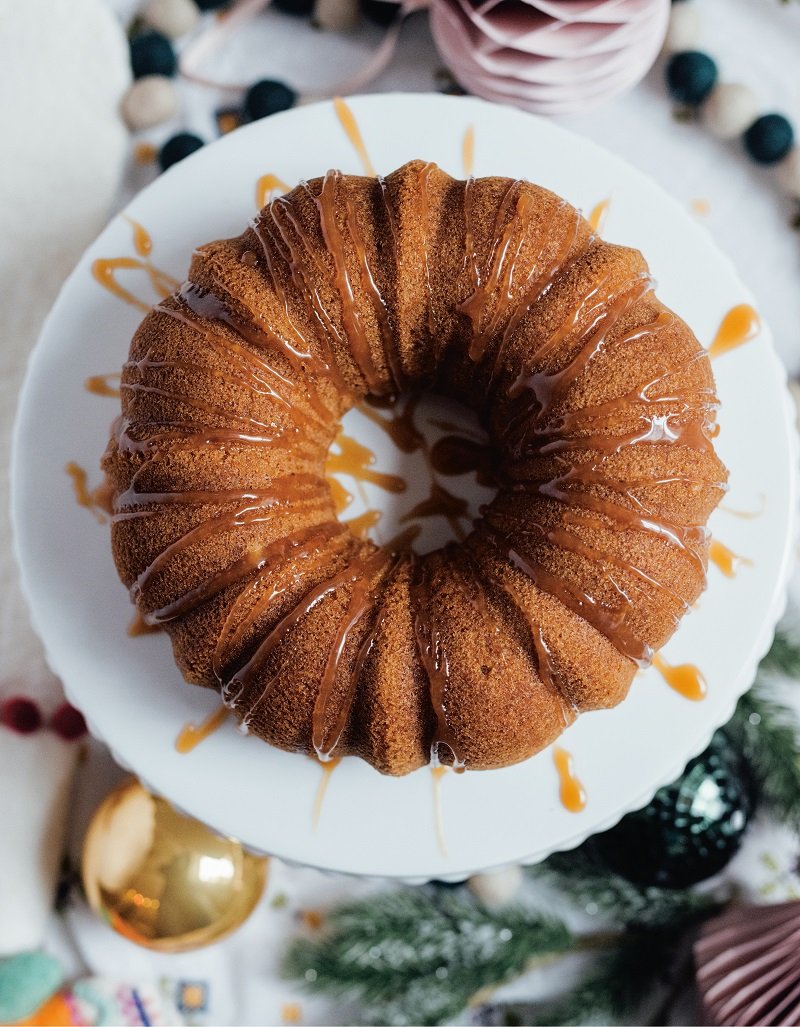 10 inch bundt pan, lightly greased with nonstick cooking spray
1 tbsp loose-leaf chai tea leaves
2½ cups all-purpose flour
3 tsp baking powder
½ tsp baking soda
1 tsp salt
1½ cups granulated sugar
½ tsp ground nutmeg
½ tsp ground cinnamon
½ tsp ground allspice
½ tsp ground ginger
4 large eggs
1½ cups whole milk
½ cup sour cream (or crème fraîche)
1 cup salted butter, melted
2 tsp vanilla extract
salted caramel glaze, enough to drizzle on cake
Preheat the oven to 350°F.
In a small bowl or cup, combine the tea leaves with 2 tablespoons of boiling water and stir. Set aside.
In a large bowl, whisk the flour, baking powder, baking soda, salt, sugar, nutmeg, cinnamon, allspice, and ginger to combine.
In a separate bowl, whisk together the steeped tea leaves, eggs, milk, sour cream, melted butter, and vanilla until smooth.
Whisk the wet mixture into the dry mixture until just combined.
Pour the mixture into a 10-inch Bundt pan and cook for 35 to 40 minutes, until a toothpick or cake tester inserted into the center comes out clean. While the cake is baking, make the salted caramel glaze.
Remove the cake from the oven and allow to cool in the pan for 10 minutes, then use an offset spatula to loosen the cake at the edges and around the inner tube and invert it onto a wire rack.
Transfer the cake to a serving platter, then spoon the warm salted caramel glaze over the cake, letting it drip down the sides. Allow the glaze to set for at least 10 minutes before slicing and serving.
This tea cake will keep in an airtight container at room temperature for up to 3 days.
Yield:

Makes one 10-inch bundt cake (serves 8 to 10)