Build a one-of-a-kind cheese tray this holiday season with these tips from Julie Van Rosendaal and Jan Scott. The duo's new cookbook on entertaining, Gatherings, features 110 recipes that are perfect for when you have a group over. You can put this platter together at least one day in advance of serving. Store by covering it loosely with paper towel and then wrapping it in plastic wrap.
Cheesy Christmas tree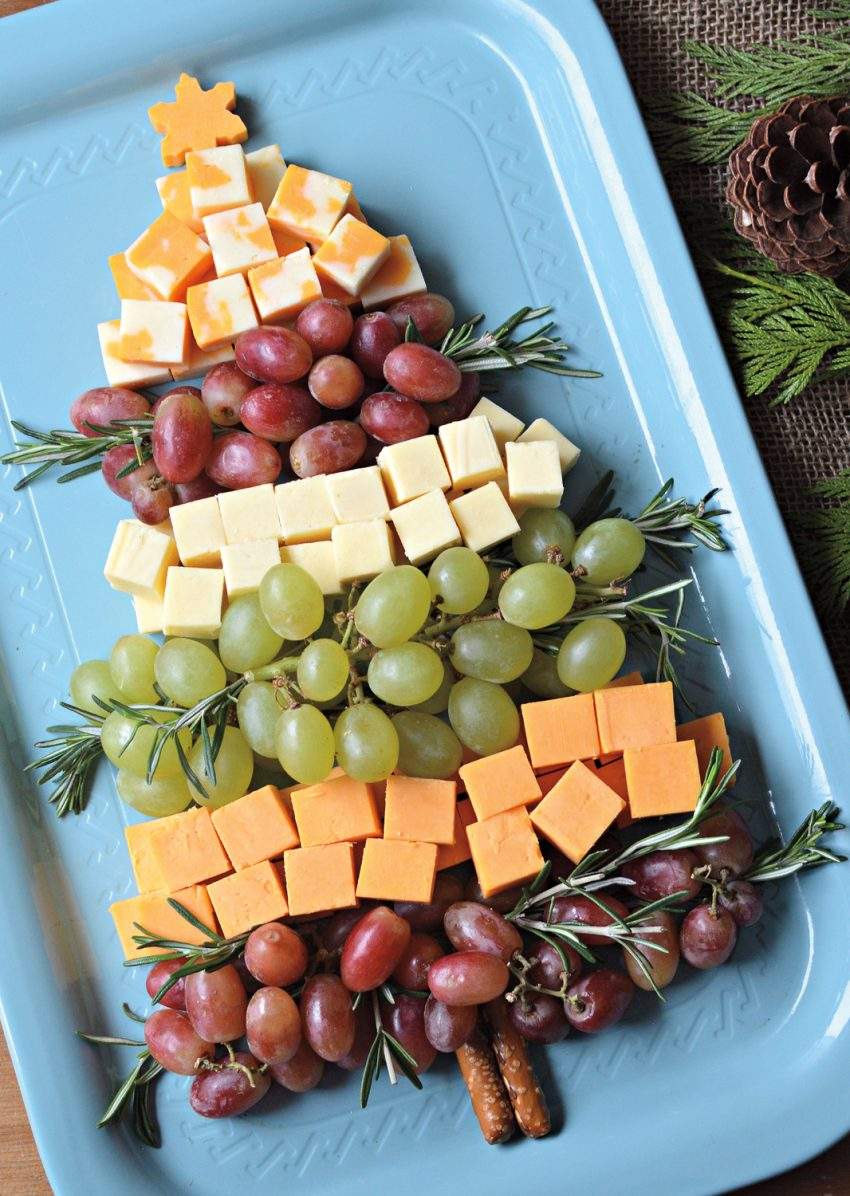 3 - 4 assorted cheesees, cut into 1-inch (2.5 cm) cubes
green grapes on vine
red grapes on vine
3 or 4 sprigs rosemary
1 pretzel rod
1 slice cheddar cheese
Arrange your cheese cubes into a triangular tree shape, breaking up the different varieties of cheese with a bunch of grapes and a sprig (or two) of rosemary.
Snap the pretzel rod in half and make a tree trunk using the pieces. Using a star or snowflake-shaped cookie cutter, cut a cheese tree topper from the single piece of cheddar cheese and place at the top of the tree.
Serve with assorted shaped and flavoured crackers.
Serves as many as needed.
Yield: