Vancouver chef Andrea Carlson is well-known for her unique approach to cooking at her celebrated eatery, Burdock & Co. This week, Carlson's first cookbook, Burdock & Co: Poetic Recipes Inspired by Ocean, Land & Air debuted and the result is nothing short of beautiful. The collection of recipes is intertwined with thoughtful commentary from Carlson that provides not only insight to culinary applications, but also glimpses into the chef's creative processes.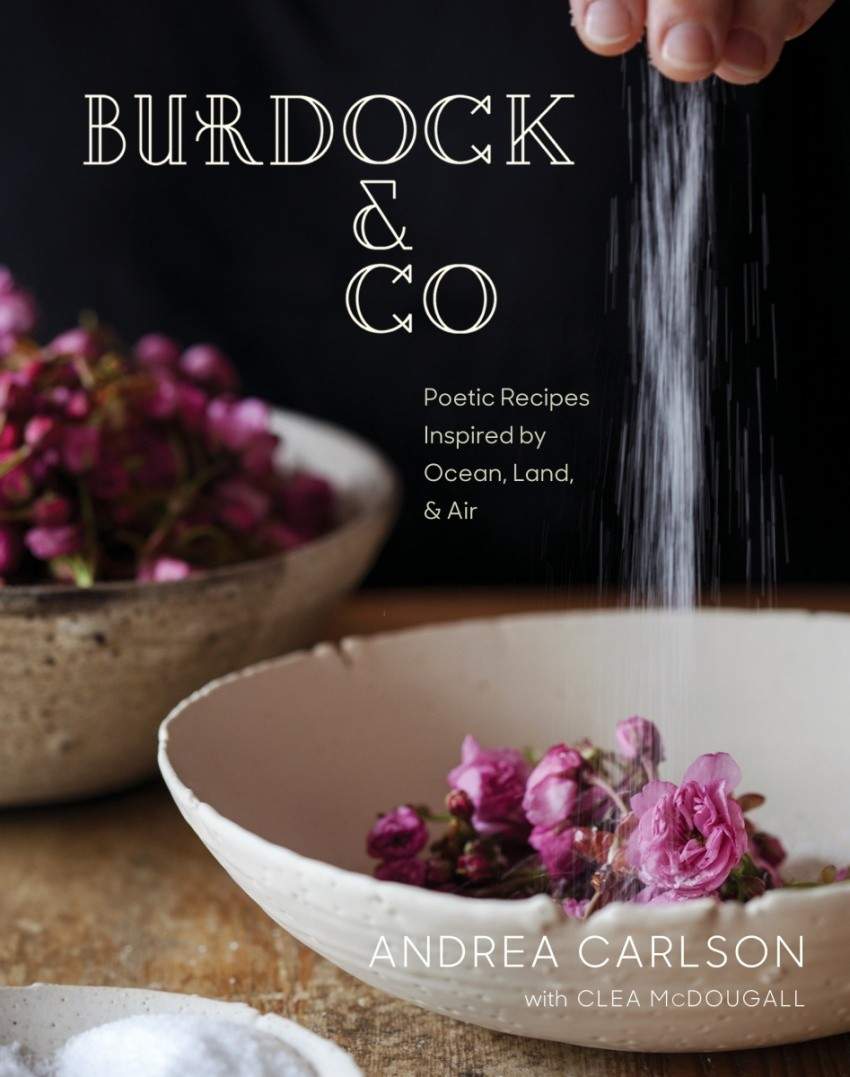 Now that fall is upon us, it's time to begin embracing root vegetables in a more comforting way. This unique application of celeriac is perfect for any home cook looking to put something a little more exciting on the dinner table this autumn or winter.
"For the average person, celeriac may be one of the more unusual winter vegetables. We get a lot of questions about it when this is on the menu. For a storage vegetable, celeriac is light and bright with hints of celery, but it has a little more depth. It is not as starchy or neutral as a potato, so it's a great option to have in your winter lineup," writes Carlson.
"A pavé is a pressed terrine with thinly sliced layers cut into squares or pieces that look like tiles or paving stones. You can use the basic method of this pavé with other root vegetables as well, such as potatoes, sweet potatoes, or turnips. It's a great trick to transform these winter vegetables into something a bit more elegant."
Celeriac Pavé
1 kg or 3 medium celeriac
2 tbsp extra virgin olive oil
kosher salt, to taste
Preheat the oven to 400°F.
Peel the celeriac and slice on a mandoline as thin as possible. Line a loaf pan with parchment and place down a layer of the celeriac slices, then brush with olive oil and sprinkle lightly with salt. Repeat this layering until all the celeriac has been used.
Cover the loaf pan with a lid or foil and bake for 50 to 60 minutes, until the celeriac is tender. Allow to cool. Cut a sheet of parchment to lay on top of the terrine in the loaf pan and top with a heavy weight so that the terrine will com- pact and become stable for slicing. Refrigerate overnight with the weight on top.
Pumpkin Seed Crumb
¼ cup pumpkin seeds, coarsely chopped
2 tbsp toasted sesame seeds
3 tbsp toasted bread crumbs, (gluten-free or regular)
2 tsp extra virgin olive oil
kosher salt, to taste
In a small bowl, combine the seeds and bread crumbs. Add the olive oil to moisten and mix until it just comes together. Season with salt to taste.
White Miso Cream
1/2 cup white miso paste
2 tbsp water
1 tbsp apple cider vinegar
2 tbsp grape seed oil
kosher salt, to season
In a blender, combine the miso, water, and cider vinegar and blend until smooth.
While continuing to blend on low speed, add the oil in a steady stream.
Season with salt.
Garnish
Preheat the oven to 350°F.
Remove the weights from the Celeriac Pavé, unmould, and trim the edges. Slice lengthwise into four pieces. Place the pieces onto a parchment-lined baking sheet and warm gently in the oven for about 20 minutes.
Remove from the oven and top with a generous layer of Pumpkin Seed Crumb. Transfer to plates and top with dollops of White Miso Cream and baby nasturtium leaves.
Yield: