The first Easter of the pre-restriction era is fast approaching and if you're planning to do any hosting over the upcoming long weekend, having an impressive go-to hor d'oeuvre to serve your friends and family can go a long way.
This well-dressed peewee hen eggs recipe from the Langdon Hall cookbook takes the standard deviled egg hor d'oeuvre and gives it a fun and luxurious facelift with a vibrant array of seasonal garden ingredients and a generous dose of Canadian caviar. Additionally, since peewee hen eggs are sometimes difficult to find at the market or grocery store, Langdon Hall chef Jason Bangerter has designed the recipe to be compatible with regular eggs as well.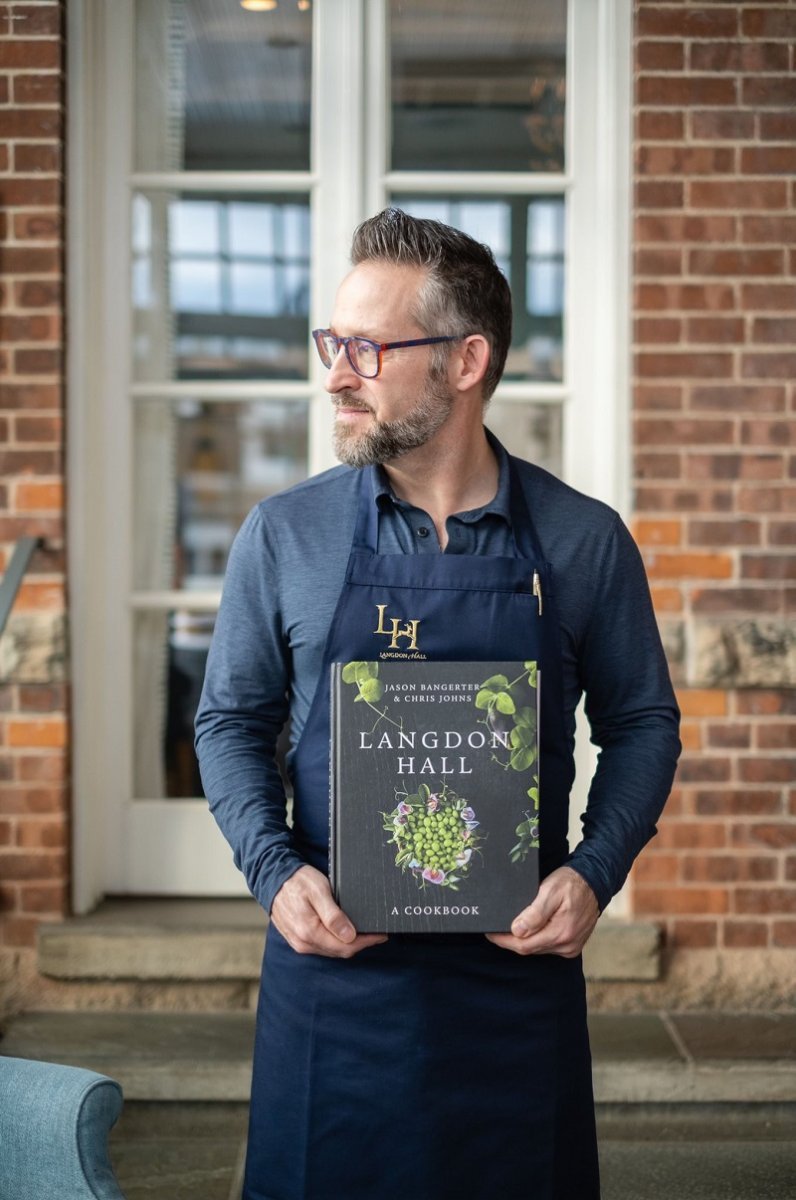 "Caviar service is often accompanied by snipped chives, mounds of minced shallots and boiled egg yolks and egg whites," explains chef Bangerter. "For this dish, I wanted to have some fun and bring the whole egg and garden favourites to the party instead."
Aïoli
2 large egg yolks
1 garlic clove, finely minced or grated with a microplane
1⁄2 tbsp fresh lemon juice
1 tsp white wine vinegar
1 tsp Dijon mustard
1 cup vegetable oil
1⁄2 tbsp olive oil
1 tsp kosher salt
In a medium bowl, whisk the egg yolks with the garlic, lemon juice, white wine vinegar and mustard to mix well. While whisking, add the vegetable oil in a thin stream, followed by the olive oil, whisking continuously to emulsify.
The aïoli will thicken to the texture of a silky mayonnaise. If it becomes too thick, thin it with a few drops of room-temperature water.
Stir in the salt. Transfer the aïoli to a covered container and refrigerate for up to 5 days.
Devilled eggs
6 peewee or regular eggs, simmered for 10 minutes, cooled and peeled
2 tbsp aïoli (recipe above)
1 tsp Dijon mustard
1 tsp kosher salt
With a sharp knife, cut a thin slice from the top and bottom of each egg so they will sit upright once halved. Evenly slice the eggs in half crosswise.
Remove the yolks and reserve for the filling. The egg white should have a cup shape. Rinse the egg whites in water to clean out any remaining yolk and dry them on paper towel.
In a food processor, purée the reserved egg yolks with the aïoli and mustard until you have a smooth, creamy texture without lumps. If there are lumps, pass the mixture through a fine-mesh sieve.
Season with the salt.
To serve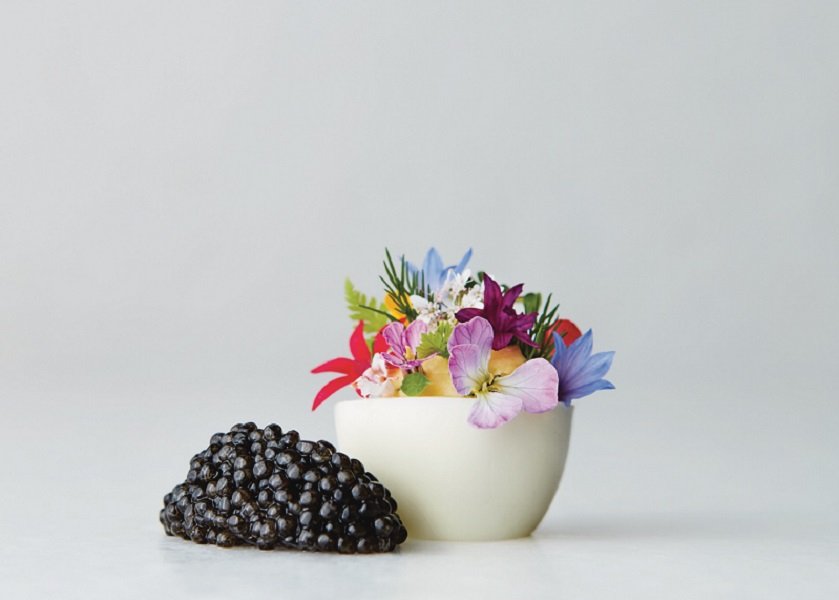 Using a teaspoon or a piping bag fitted with a plain tip, fill each egg white cup with the yolk mixture.
Garnish the top with any or all of the following:
Chervil leaves and flowers
Bachelor's button petals
Nasturtium leaves and flowers
Dill leaves and flowers
Fennel fronds
Marigold leaves and flowers
To finish, place a generous spoonful of Canadian sturgeon caviar on the side.
Yield: