Cutlets rarely get the attention they deserve. Thin cuts of meat, dredged and coated in breadcrumbs may take a few more steps than your average roast chicken–or, at this time of year, turkey–but the golden, crispy results are well worth it. On top of that, nothing knows how to soak up a rich sauce, be it tomato sauce, gravy or otherwise, quite like a cutlet.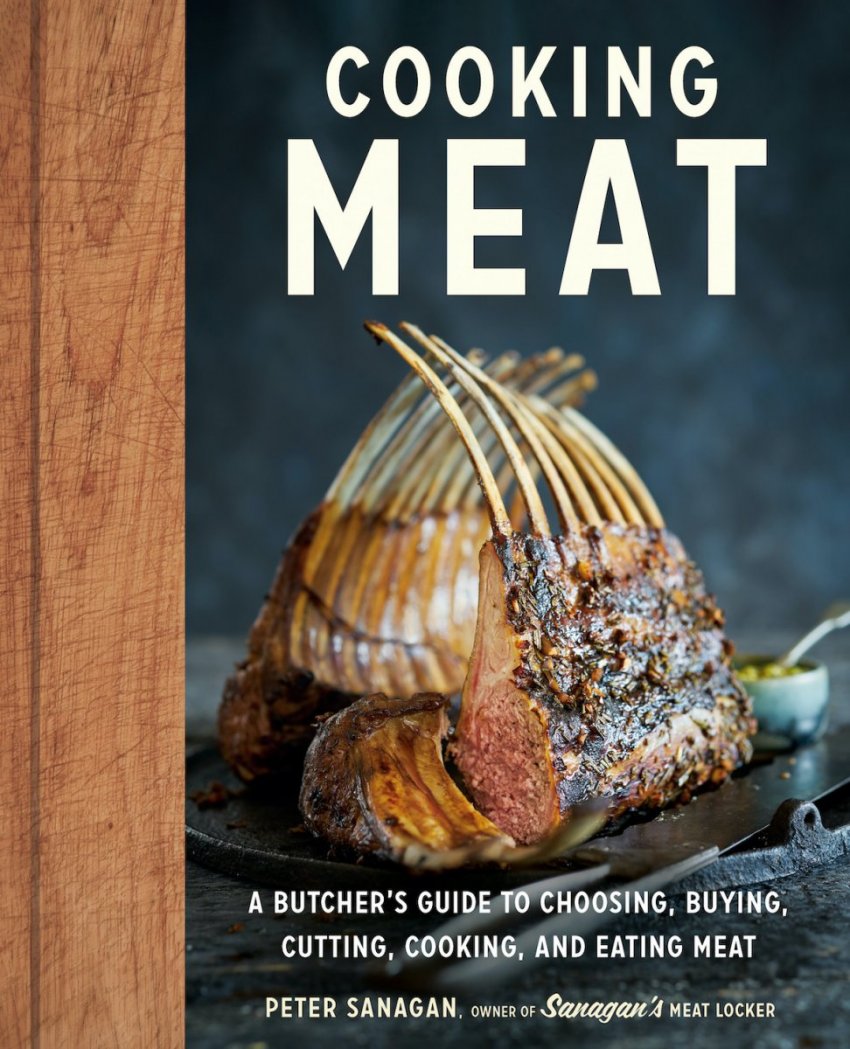 Owner of Sanagan's Meat Locker, Peter Sanagan shares his expertise on how to master the above as well as handling a wide range of proteins in his debut cookbook Cooking Meat. As the name implies, there is no shortage of carnivorous ideas found within it, but are also a few vegetable side dishes to enjoy too.
"Breading food is a fantastic technique to master, and Parmigiana toppings—Parmesan cheese, tomato sauce, and bread crumbs—are guaranteed to put a smile on every kid's face," says Sanagan while introducing this recipe.
Chicken Parmigiana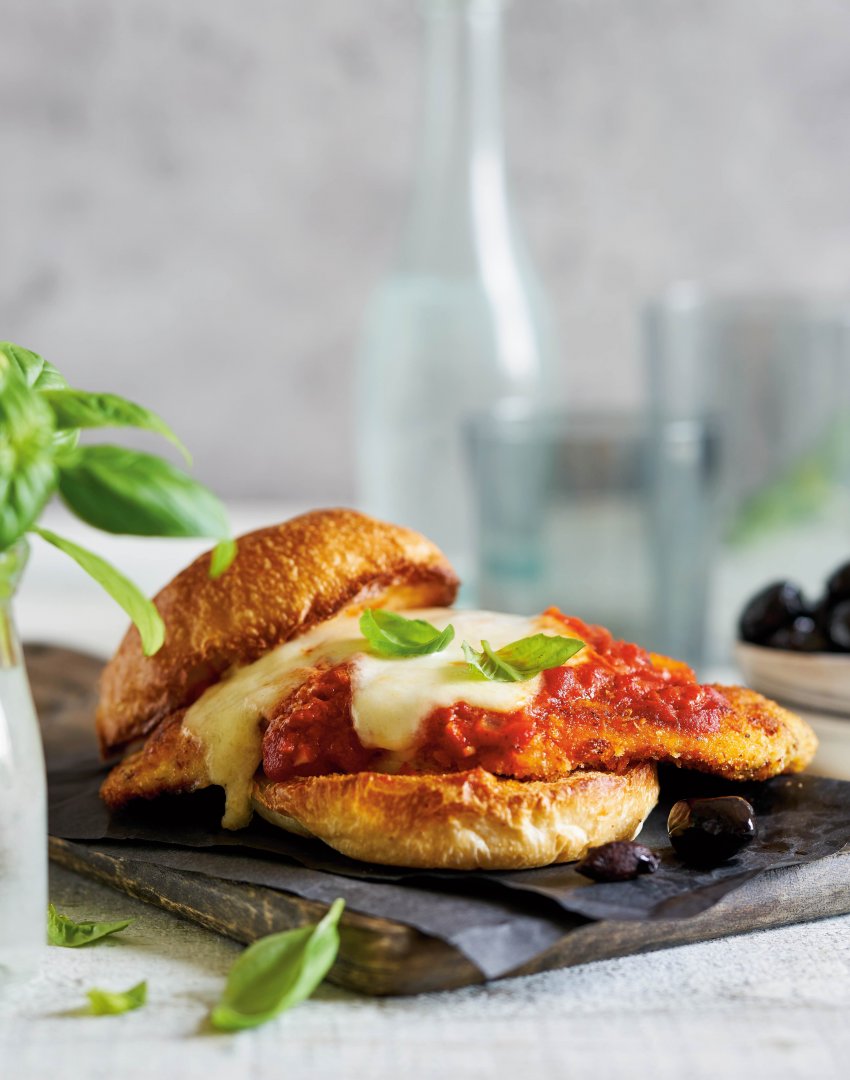 7 tbsp extra virgin olive oil
1 small yellow onion, diced
2 garlic cloves
1 1/4 cups pureed tomatoes
6 basil leaves, chopped
salt and pepper, to season
2 8-10 ounce boneless skinless chicken breasts
1 cup all-purpose flour
1 1/2 cups breadcrumbs
1 tsp dried oregano
1/2 cup freshly grated parmesan
8 ounces fresh mozzarella, sliced into 8 rounds
Heat 1 tablespoon of the oil in a medium pot over medium heat. Add the onions and sweat until slightly caramelized, about 5 minutes. Stir in the garlic, turn down the heat to medium-low, and cook until fragrant, about 3 minutes. Add the passata and basil and simmer, uncovered, for about 30 minutes, until the sauce has thickened and tastes sweet. Season with salt and pepper and remove from the heat. Set aside.
While the tomato sauce is simmering, prepare the chicken. Lay each breast flat on your cutting board and slice them in half widthwise. Set aside.
Prepare a breading station on your work surface. Place the flour in a large bowl. Crack the eggs into a second bowl and whisk them well. In a third bowl, mix together the bread crumbs, oregano, 1 tablespoon of salt, and 1 teaspoon of pepper. Set a clean plate beside the bowls to receive the chicken.
One piece at a time, press the chicken into the flour, coating it on both sides and shaking off any excess. Next, dip the chicken in the egg mixture, shaking off any excess again, and then dredge it in the bread crumbs, ensuring it is well coated but shaking off any excess. Set the breaded chicken on the plate. Repeat until all the chicken is breaded.
Preheat the oven to 375 degrees. Line a baking tray with aluminum foil.
Heat the remaining 6 tablespoons of oil in a large frying pan over medium heat. When the oil is hot, add the breaded chicken and fry until golden brown, about 5 minutes per side.
Arrange the chicken in a single layer on the baking tray. Cover each breast with a few spoonfuls of the tomato sauce, 2 tablespoons of the Parmigiano, and 2 pieces of mozzarella (or ½ cup grated mozzarella).
Bake until the cheese is slightly golden and bubbly, about 10 minutes. Serve hot.
(Chef's note: Serve this dish with salad or a side pasta, or on a toasted bun.)
Yield:

Prep Time: