Many of us can get extra carnivorous over the holidays. Balance it out with this recipe for roasted cauliflower with home-made hummus and halloumi from Chef Peter Sanagan's new cookbook, Cooking Meat.
Even though this is one of the few recipes in his interesting book that doesn't include meat, the hummus base provides the dish with richness (and your daily protein intake), while the roasted vegetables and cheese give the dish a refreshingly light finish.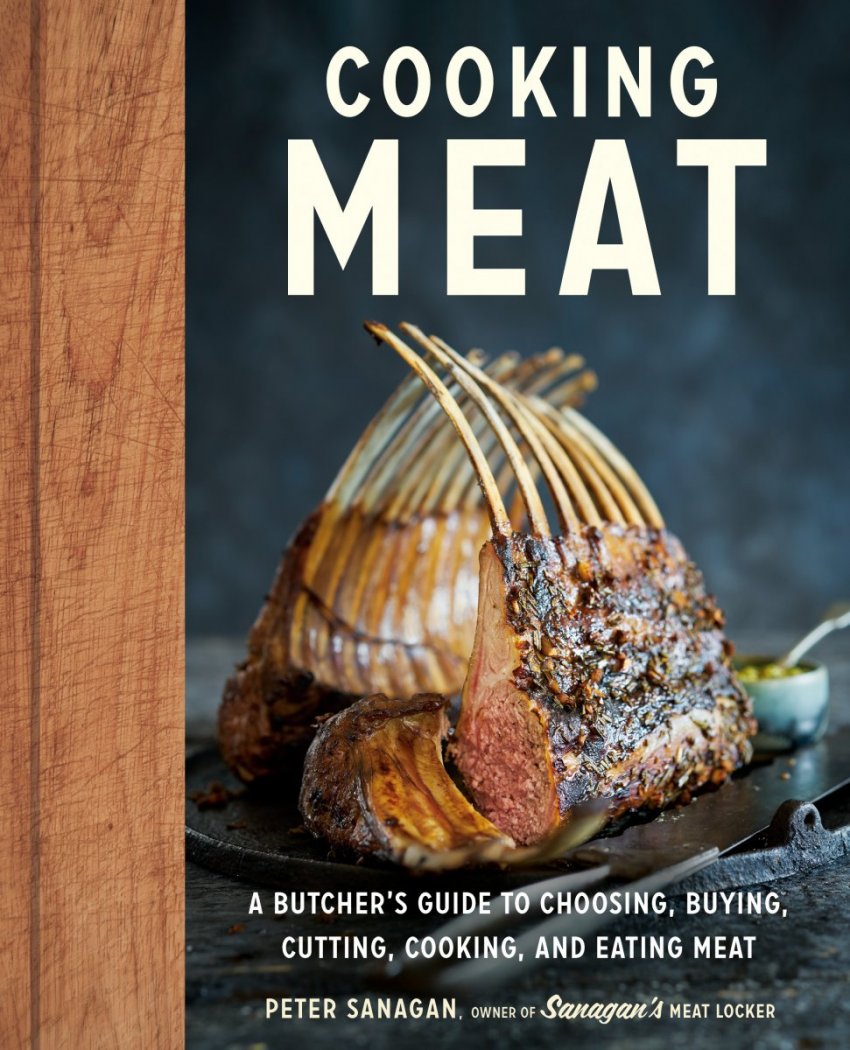 The professional butcher and cookbook author also has a great tip on how to enhance the roasted flavour of the cauliflower.
"While roasting a whole head of cauliflower makes for a striking presentation when plated, you miss out on the best part: the dark golden-brown roasted bits. Roasting the florets separately means more cut surfaces and lots of crispy bits," explains Sanagan in the introduction to his recipe.
Roasted cauliflower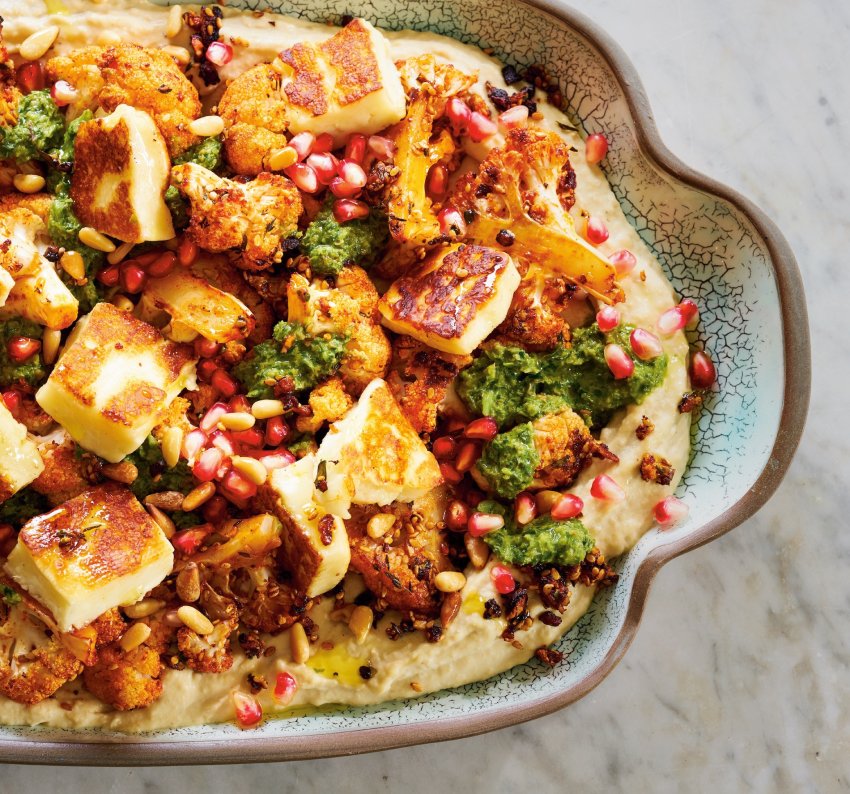 1/4 cup olive oil
4 cloves garlic, minced
2 tbsp white sesame seeds
2 tbsp finely chopped thyme
1 tbsp paprika
salt and pepper, to season
1 whole cauliflower, cut in bite-sized florets
Preheat the oven to 425 degrees. Line a baking tray with parchment paper.
In a large bowl, mix the oil with the, garlic, sesame seeds, thyme, paprika, and salt and pepper to taste. Add the cauliflower, toss well to coat, arrange in a single layer on the baking tray, and roast in the center of the oven for 10 minutes. Turn the florets over and continue roasting until they're deeply golden brown, about 15 minutes. Remove from the oven and keep warm.
Hummus
2 cups canned chickpeas, drained (but liquid reserved)
2 cloves garlic, minced
1/2 cup tahini
1/4 cup lemon juice
salt and pepper, to season
1/2 cup olive oil
To make the hummus, place the chickpeas, garlic, tahini, lemon juice, and salt and pepper to taste in a food processor and purée while you slowly drizzle in the oil. If the hummus is too thick, add some of the reserved chickpea liquid.
Scoop the hummus into a bowl, season to taste, and set aside.
Salsa verde
1 cup green onions, sliced
3 tbsp capers
3 tbsp chopped gherkins
2 cups chopped Italian parsley
1 cup mint leaves
1 cup basil leaves
1 tsp anchovy paste
1/4 cup sherry vinegar
1/4 cup olive oil
1 tbsp Dijon mustard
salt and pepper
To make the salsa verde, place the green onions, capers, and gherkins in a blender. Add the parsley, mint, basil, and anchovy paste, followed by the vinegar, oil, mustard, and salt and pepper to taste, and purée. If the salsa is too dry, add a little extra olive oil.
Season to taste again and set aside.
Assembly
2 tbsp olive oil
1 cup medium-diced halloumi cheese
1 cup pine nuts, toasted until golden brown
1 cup pomegranate arils
To bring it all together, heat the 2 Tbsp oil in a large frying pan over high heat. When hot, carefully add the halloumi and fry on all sides until golden, then set aside to cool slightly.
To serve, spread the hummus over the bottom of a serving platter. Place the cauliflower all over the hummus, then top the cauliflower with a drizzle of the salsa verde. Scatter the halloumi, pine nuts, and pomegranate over everything and serve.
Yield:

Prep Time:

Cook Time: