Whether you're looking for a weekday lunch or a weekend dinner, Trevor Lui's Sunday Shanghai noodles are quick to make and very rewarding to eat. In his debut book, The Double Happiness Cookbook, Lui features dozens of feel-good recipes inspired by his Chinese heritage.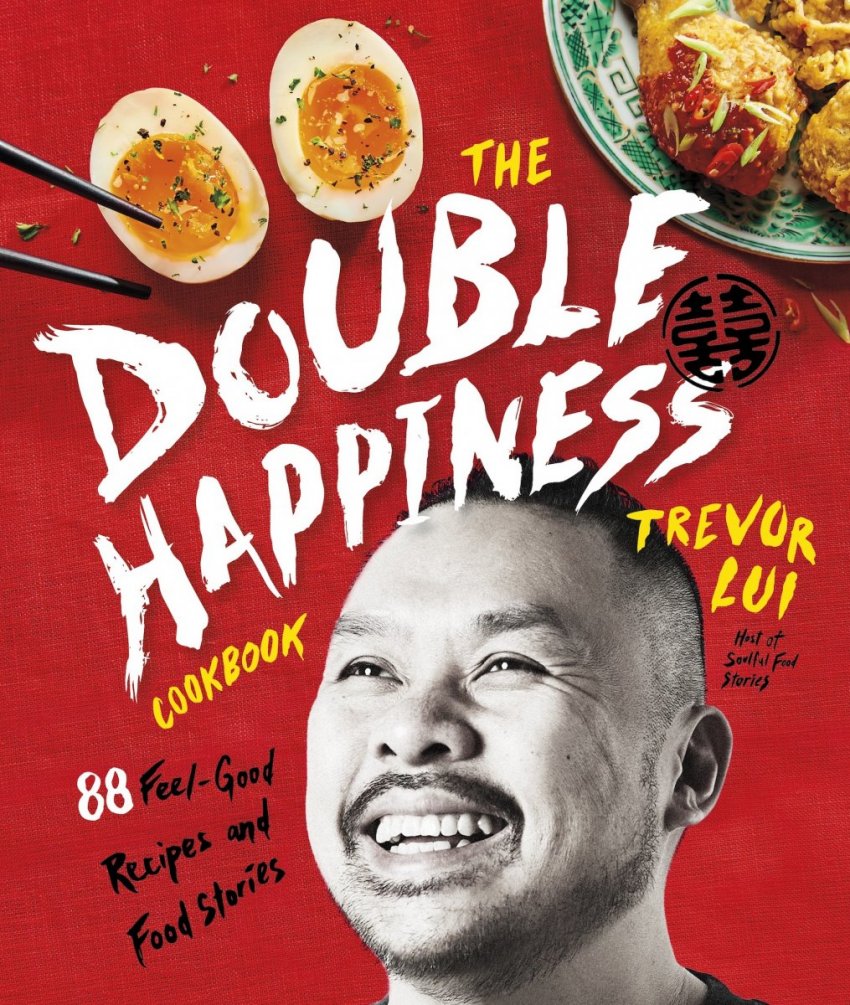 "Mom occasionally prepared large batches of Shanghai noodles to last us a couple of days (unless I got my hands on them, that is)," says Lui in the introduction to this recipe. "More often than not, she served them with congee—my all-time favourite home-cooked Sunday meal. The thick Shanghai noodles have a bucatini-like thickness that holds sauce perfectly."
Sunday Shanghai noodles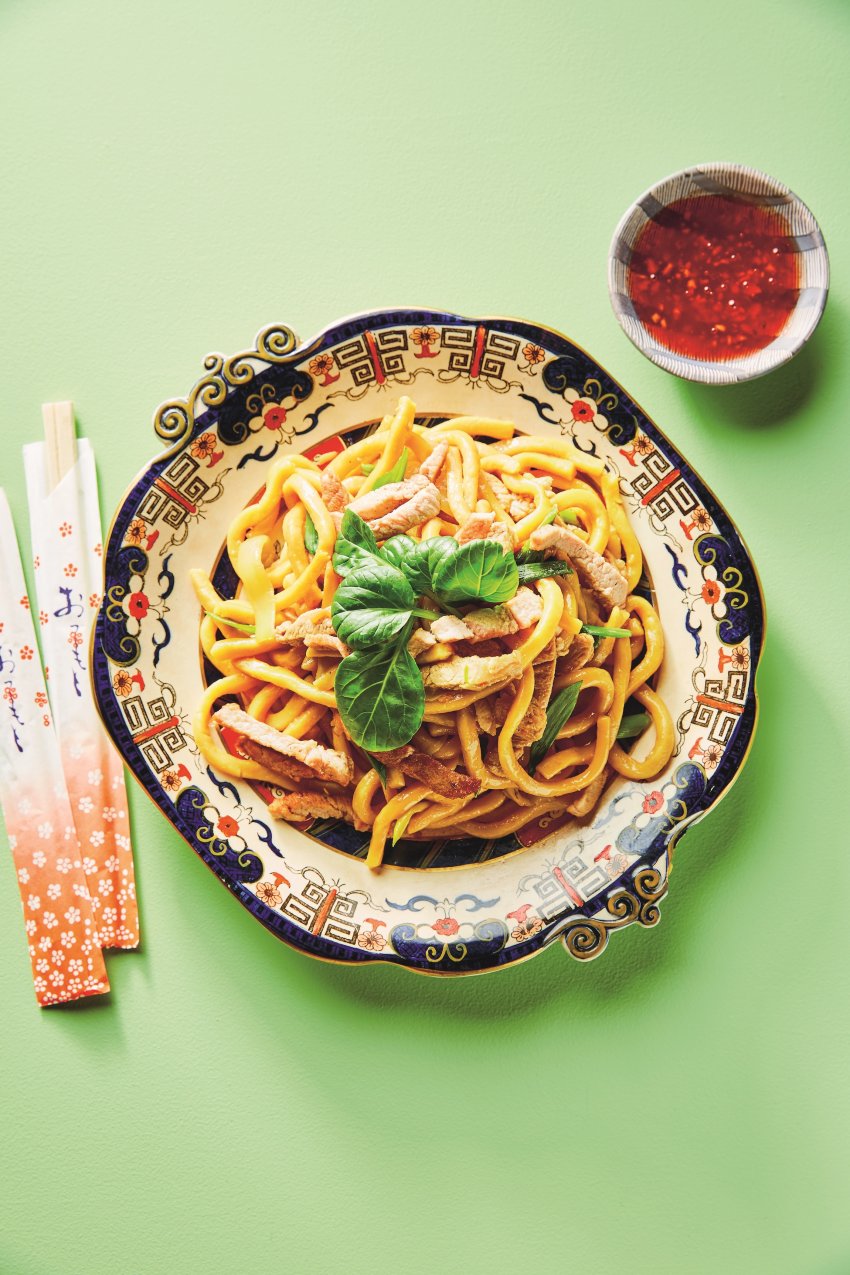 1 (20 ounce) package thick Shanghai noodles
4 tbsp canola oil, (divided)
7 ounces pork loin, cut into thin strips
1/2 small green cabbage, shredded
2 spring onions, cut into thin strips
2 tbsp oyster sauce
1 tbsp soy sauce or tamari
1/2 tsp sugar
1/2 tsp black pepper
1/2 cup micro greens, (daikon radish, tatsoy, or mizuna work well), for garnish
sweet chili sauce, for dipping
Bring water to a boil in a saucepan over high heat. Add noodles and cook for 2–3 minutes, until softened. Drain in a colander, then rinse under cold running water.
Heat 2 tablespoons oil in a large wok or frying pan over high heat. Add pork and stir-fry for 2–3 minutes, until browned and cooked through. Transfer to a plate.
To the same pan, add cabbage and spring onions and sauté in the residual pork fat for 3–4 minutes, until cabbage is cooked through.Add the remaining 2 tablespoons oil and noodles and stir-fry for 5–6 minutes, making sure the noodles do not stick. Stir in pork.
Stir in oyster sauce, soy sauce (or tamari), sugar, pepper, and 1/4 cup water. Cover pan and cook for 20 seconds. Toss ingredients one last time.
Transfer to a serving platter and garnish with micro greens. Serve with sweet chili sauce on the side.
Yield:

Prep Time:

Cook Time: