Residing inside of Vancouver's well-known fried chicken joint, Juke, is the owners' brain child and micro-concept titled Chickadee, piloted by Juke bar manager Sabrine Dhaliwal.
Dhaliwal has created a new cocktail to ring in blueberry season, aptly named Basket Goodies for how many amazing ingredients are packed into it.
Incorporating blueberries through a syrup intensifies the blueberry flavour that easily blends with the rest of the ingredients in the cocktail.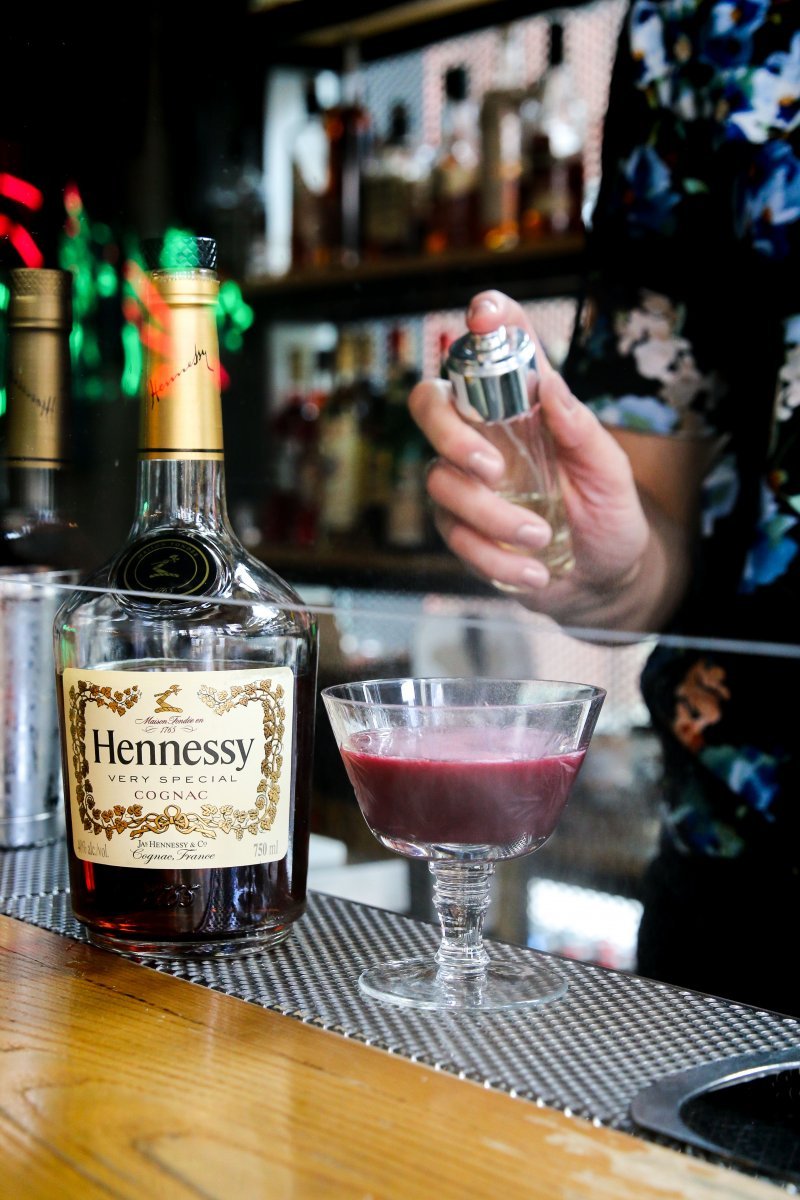 Basket Goodies
30 mL Hennessy Very Special
5 mL Crème De Cacao
30 mL blueberry syrup
30 mL lemon juice
1 tsp Ardbeg, for rinsing
1 mint leaf, for garnish
Combine all ingredients, except Ardbeg and mint, into a cocktail shaker, add ice and shake vigorously for 7-10 seconds. Pour into an Ardbeg rinsed coupe and garnish with a mint leaf.
Blueberry syrup
150 grams B.C. blueberries
100 mL cold water
75 mL white sugar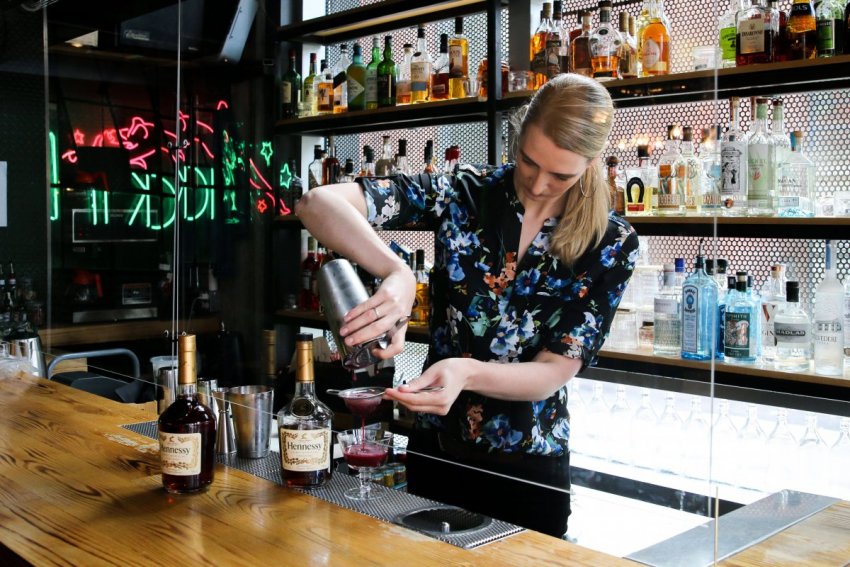 Combine blueberries and cold water into a small pot, bring to a simmer until blueberries start to split. Add sugar and stir to dissolve. Take pot off heat and put all contents into a blender and blend to a smooth consistency. Filter syrup through a fine strainer to remove any skins and seeds. Store syrup in the fridge and keep for up to 2 weeks.
Yield: