If you're looking for creative ideas to feed your growing family and their growing appetites, you'll find a collection of delicious recipes for every stage of new motherhood in Christine Flynn and Emma Knight's new cookbook How to Eat With One Hand.
Cooking for kids should be simple, but that doesn't mean it has to be boring.
"I'm a big proponent of introducing your children to strong-flavoured foods early," says Flynn in the introduction to this recipe. "Curries, smelly cheese, bitter greens, spicy foods—get it in front of them, and even if they don't like it at first, they will eventually. Why? Because kids get hungry, and they get used to things, and hungry kids eat things they have gotten used to."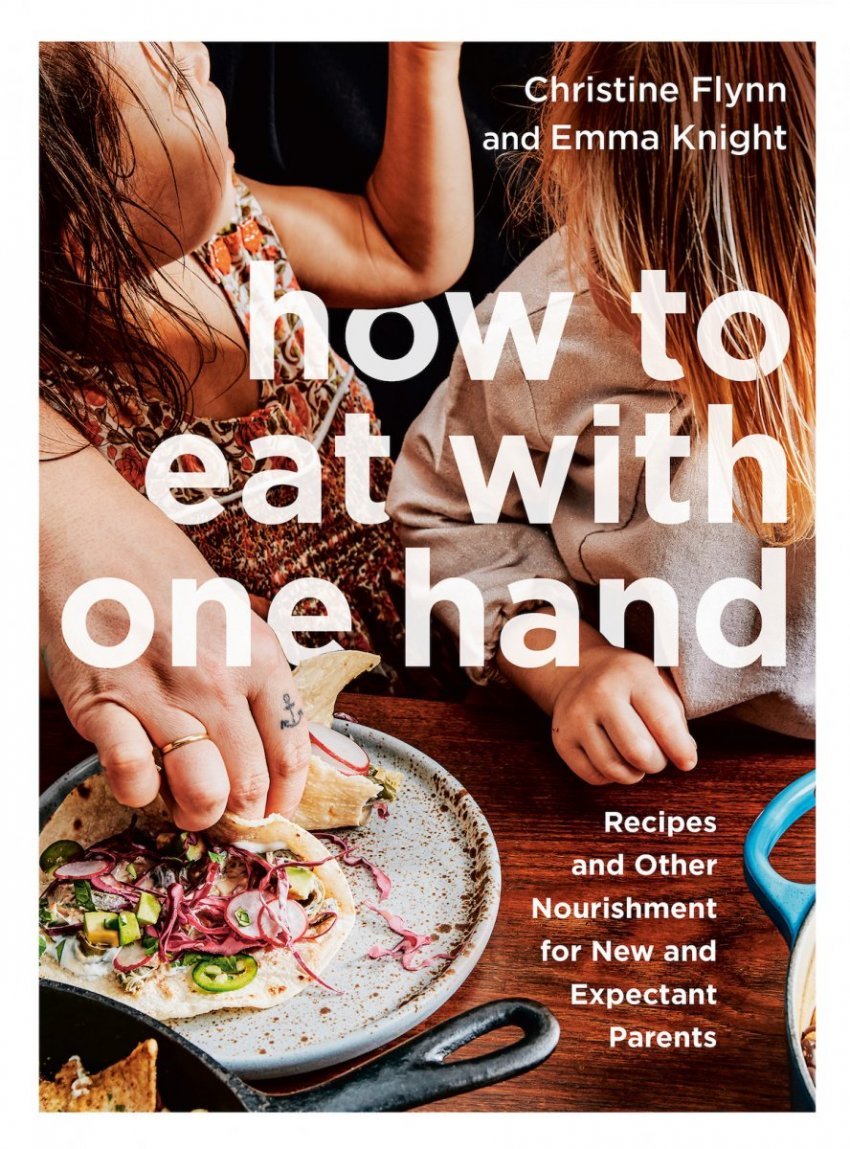 With this recipe for chilaquiles, you'll add some exciting flavour to your family's breakfast, and you might be surprised by how much they like it!
"It took a year of me putting wilted greens in my girls' food before they actually ate them, but guess what? Now they love wilted greens. So, don't worry if Mexican breakfast food doesn't seem like something your child is going to automatically reach for. Make the foods you want to eat and let them come around when they are ready."
Chilaquiles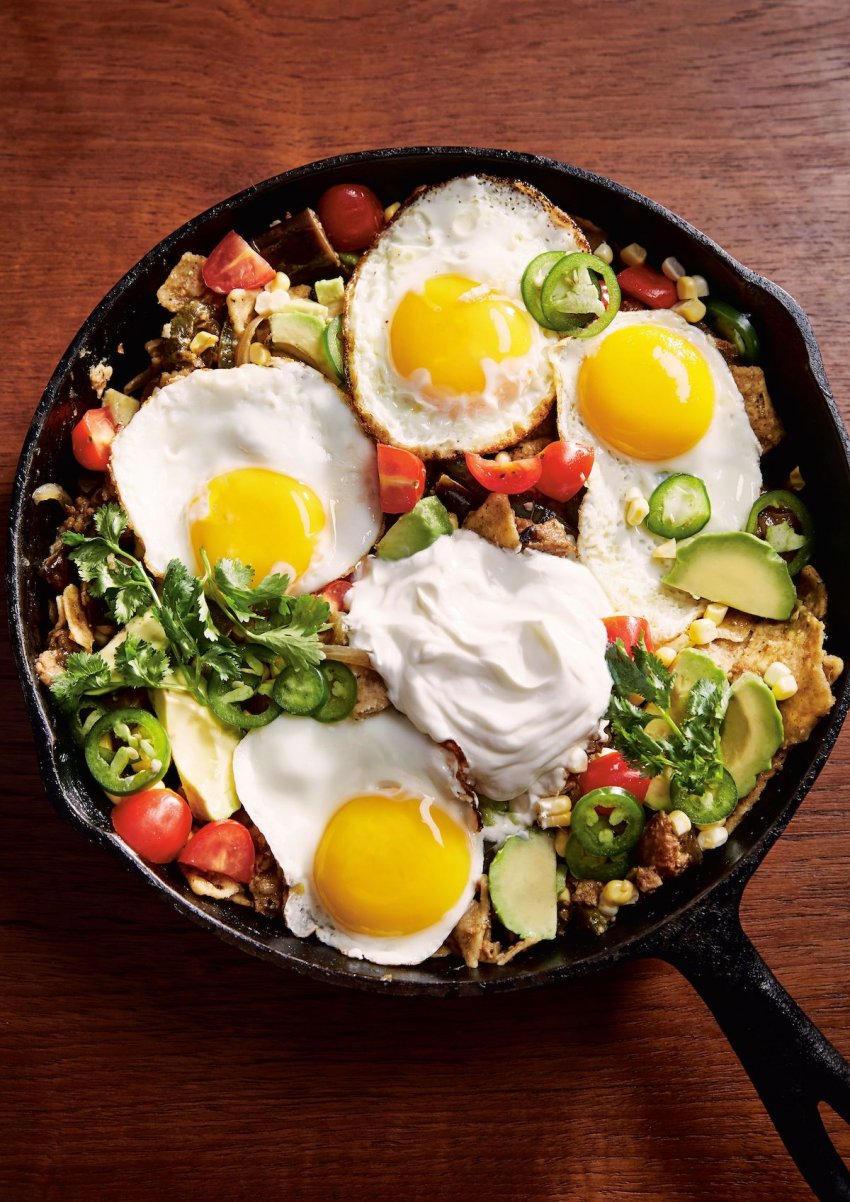 3 tablespoons (45 mL) olive oil, divided
½ pound (225 g) mild Italian sausage, casings removed
1 small yellow onion, thinly sliced
1 medium green bell pepper, thinly sliced
1 small eggplant, diced
1 jar (16 ounces/450 mL) prepared green salsa
1/2 pound (225 g) Good-quality corn chips
4 eggs
1 cup (250 ml) full-fat sour cream
1 medium Hass avocado, pitted, peeled and cubed
1/2 cup (125 ml) grape tomatoes, halved
1 ear corn, kernels removed and cob discarded, or 1 cup (250 mL) frozen corn
Small handful of chopped fresh cilantro
1 jalapeño pepper, seeded and sliced, for serving (optional)
hot sauce, for serving (optional)
Good-quality corn chips, for serving
In a 12-inch (30 cm) skillet with a lid, heat 2 tablespoons (30 mL) of the olive oil over medium-high heat.
Add the sausage and brown for about 5 minutes, until it is cooked on the outside but still pink in the middle. Use a slotted spoon to transfer the sausage to a clean plate. Set aside.
In the same skillet, combine the onion and pepper. Cook for 5 to 7 minutes, until the pepper softens and the onion is translucent.
Add the eggplant and cook for an additional 5 minutes, stirring occasionally. Cover with the green salsa. Reduce the heat, cover and let simmer for 10 to 15 minutes, until the eggplant is tender.
Return the sausage to the skillet along with the corn chips and cook for 1 to 2 minutes more, until the chips have softened.
In a small skillet, heat the remaining 1 tablespoon (15 mL) olive oil over high heat until it shimmers. Crack an egg into the oil and reduce the heat to medium. Fry the egg for 1 to 2 minutes, until the whites are set but the yolk is still runny.
Gently place the egg on top of the chilaquiles. Repeat 3 more times.
Add the sour cream to the chilaquiles in a few large dollops. Do your best to artfully arrange the avocado, tomatoes, corn and cilantro on top.
Serve immediately, with jalapeño and hot sauce for the adults, if desired, and extra chips for dipping.
Store leftovers in an airtight container in the fridge for up to 5 days.
TIP: This recipe is great for using up overripe produce like zucchinis, tomatoes and even squash. Just chop it up and throw it in with the onion and pepper. You can add an additional 1 to 2 cups (250 to 500 mL) of chopped veggies without it drastically affecting the flavour of the recipe or the cook time.
Yield:

Cook Time: