We have many guilty pleasures when it come to food, but brownies just might be at the top of that list.
In his debut cookbook Chocolate All Day: From Simple to Decadent, 100+ Recipes for Everyone's Favorite Ingredient, Vancouver-based chef Steven Hodge offers us brownies and so much more.
The chocolate-centric cookbook gives readers plenty of ways to get creative with chocolate in the kitchen. While there are tips for doing more complex culinary applications with chocolate, his recipe for chocolate raspberry brownies is something that even the most novice of home bakers can tackle.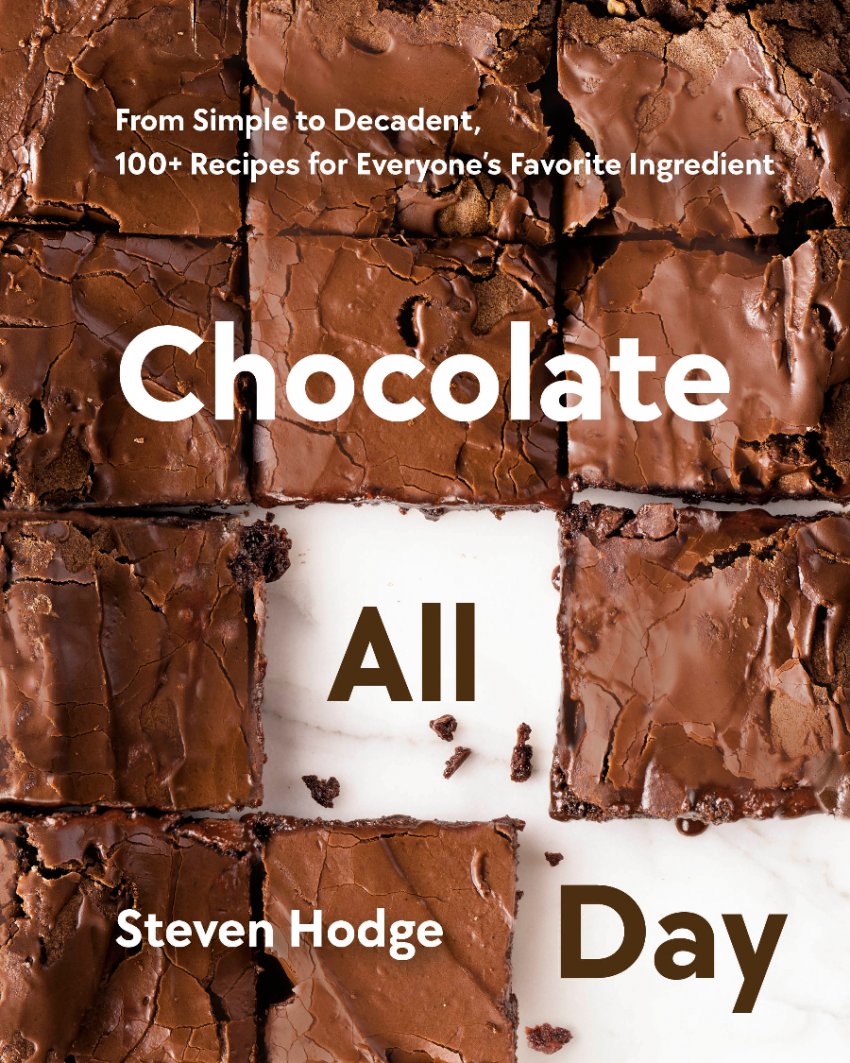 "My mom baked brownies often when I was growing up. She would usually make them just before dinner and set them out to cool as we sat down to eat. The smell of those fresh-baked brownies wafting from the kitchen ensured that everyone ate everything off their plates in order to secure a coveted brownie for dessert. I like to add raspberries to mine, to make them a little different," says Steven Hodge in the introduction to his recipe in Chocolate All Day.
We love that Hodge's recipe calls for frozen raspberries because when raspberries are not in season in Canada (i.e. most of the year), you're still able to find Canadian-grown raspberries in the freezer sections of most grocers across the country.
Chocolate raspberry brownies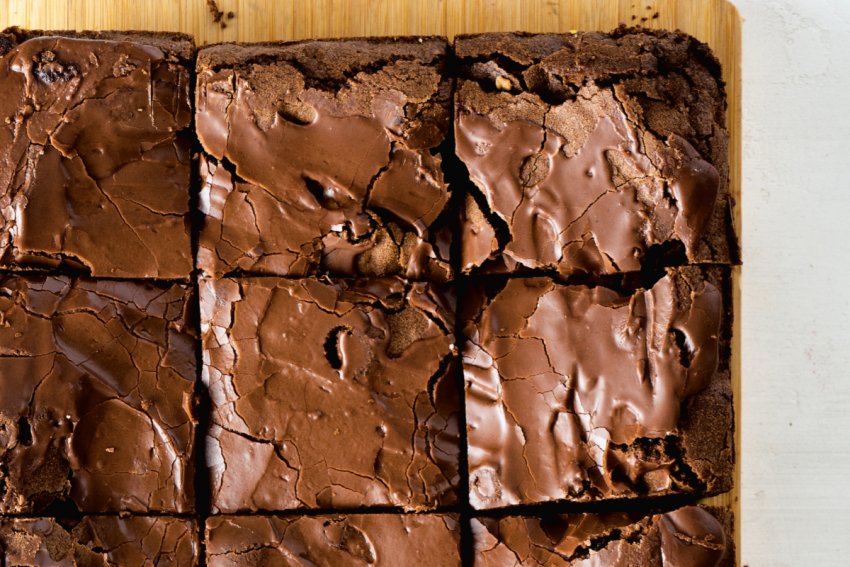 Making the brownie batter
¾ cup (120 g) all-purpose flour
1/3 cup (40 g) Dutch-process cocoa powder
½ teaspoon baking powder
½ teaspoon kosher salt
¾ cup (175 g) butter, room temperature
2 cups (400 g) granulated sugar
2 large eggs, room temperature
2 large egg yolks
6.7 oz (190 g) dark chocolate, chopped
6 oz (170 g) frozen raspberries, roughly chopped
Preheat the oven to 350°F. Line a 9- by 13-inch baking pan with parchment paper.
For the brownies, sift together the flour, cocoa powder and baking powder into a bowl, then add the salt. Set aside.
In the bowl of a stand mixer fitted with the paddle attachment, cream together the butter and sugar until fluffy. Add the eggs and egg yolks. Cream on high speed until fully combined, light and fluffy.
Reduce the mixer speed to low and slowly add the dry ingredients. Mix until fully incorporated. Fold in the chocolate and frozen raspberries using a spatula.
Pour the batter into the lined pan and bake for 40 to 45 minutes, until a skewer inserted in the center comes out clean.
While the brownie batter is baking, make the icing
1 cup (125 g) icing sugar
2 tablespoons (30 g) unsalted butter, room temperature
1 tablespoon (8 g) Dutch-process cocoa powder
3 tablespoons (45 ml) whole milk, hot
1 teaspoon vanilla extract
In the stand mixer fitted with the paddle attachment, combine the icing sugar, butter, cocoa powder, hot milk and vanilla. Beat until the mixture becomes soft and creamy.
As soon as the brownie mixture is cooked, spread the icing all over the top, while it is still warm.
Let cool completely, then cut into 24 squares.
(Note: Spreading the icing while the cake is still hot will melt it into the brownies and give a nice shine.)
Yield:

Prep Time:

Cook Time: