Although words like sustainability and zero waste have been prevalent in Canada's culinary vernacular for some time now, food waste is still a very serious problem in our country. Recent research indicates that Canadians waste almost 2.2 million tons of edible food each year, and while those numbers have seemingly improved as of late, finding new ways to reduce unnecessary waste continues to be vital.
As such, it should come as no surprise that when Ikea Canada began rounding up notable Canadian chefs to offer sustainable solutions to the country's ongoing food waste epidemic, they sought the help of renowned Winnipeg restaurateur Christa Bruneau-Guenther.
The owner of Winnipeg's Feast Cafe Bistro has spent a lifetime championing sustainable cooking practices by employing an award-winning cuisine that honours both the plants and animals who give themselves to nourish our bodies.
Chef Bruneau-Guenther's Pulp Burgers–one of five recipes from the Wall of Chefs judge in the Ikea ScrapsBook–utilize a range of commonly wasted ingredients, from ginger pulp to beet, carrot and apple scraps.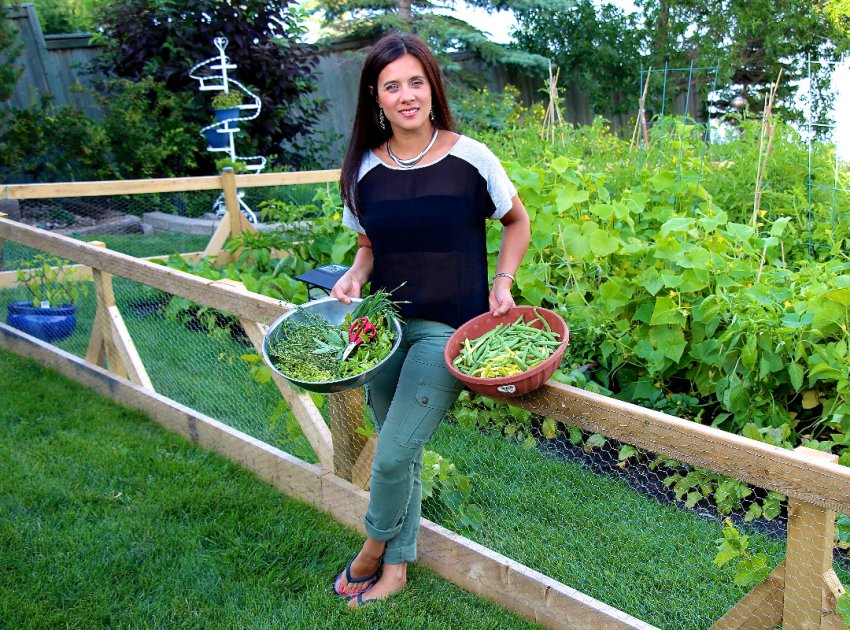 "My garden always blesses our family with an abundance of veggies so juicing is often the best way to use them up. I freeze pulp, vegetable scraps, and skins so they are handy for making soup stock. After the stock is made, the scraps usually go into the compost," says Bruneau-Guenther. "However, after straining the stock one day, I noticed that there was still so much colour and flavour in the pulp, and was convinced it could be used yet again, keeping it out of the compost altogether–zero waste! The pulp can be used in several recipes. Beet pulp pairs best with beans and as a result, we have this recipe."
Pulp burger patties
1 can (540 ml) black beans, drained and rinsed
2 garlic cloves (or 1 tsp garlic powder), minced or pressed
½ tsp onion powder
½ tsp cumin
½ tsp chili flakes (optional)
1 tsp salt
1 pinch black pepper
¾ cup beet, carrot, apple, ginger pulp
¼ cup homemade bread crumbs from leftover stale bread
1 egg (or flax as vegan substitute)
2-3 tbsp olive oil
crumbled feta (or any other white cheese)
2 tbsp ketchup (or any bbq sauce)
4 buns, for serving
Stovetop Method
Place all ingredients in a bowl, except the olive oil, garnishes and condiments. Using a fork or your hands, gently mix everything together, mashing the black beans slightly, leaving some whole. Mixture should appear chunky but well combined. Form into 4 to 6 patties.
Heat a pan over medium-high heat and add the olive oil.
Fry the patties for 7 to 8 minutes per side until golden brown and cooked through.
Garnish with homemade jalapeño cheese (recipe below), crumbled feta, or any white cheese such as mozzarella or Swiss. Serve on a bun of your choice with sliced red onions, mayo, lettuce, tomato, dill pickle, and more BBQ sauce.
Oven Method
Preheat the oven to 375°F (190°C).
Place the patties on a parchment-lined or tin foil-lined baking sheet. Brush each patty with olive oil.
Bake for 8 to 10 minutes on each side. Add your favourite BBQ sauce and bake for 1 more minute.
Garnish with homemade jalapeño cheese (recipe below), crumbled feta, or any white cheese such as mozzarella or Swiss. Serve on a bun of your choice with sliced red onions, mayo, lettuce, tomato, dill pickle, and more BBQ sauce.
Homemade lalapeño cheese
8 cups soured milk (homogenized or 2% works best)
¼ cup white vinegar
2½ tsp sea salt
½ fresh jalapeño pepper, diced small (ribs and seeds removed) or 2 tsp pickled jalapeño
1 tbsp fresh herbs, such as dill, basil or oregano, finely chopped (optional)
Pour the milk into a large pot and heat to medium high, stirring constantly until it reaches a boil. Once boiling, reduce heat to low and slowly pour in the vinegar while still stirring. The milk should immediately separate into curds and whey. If not, add more vinegar, 1 tbsp (15 ml) at a time until separation occurs.
Pour the mixture into a colander lined with cheesecloth, letting the whey (liquid) drain off. Rinse the cheese curds well with cold water, holding them in the cheesecloth.
Add the sea salt and jalapeño pepper (or fresh herbs such as dill, basil, or oregano, finely chopped). Mix with your fingers until evenly combined. Twist the cheesecloth around the cheese curds, tightly removing any excess liquid. Tie the bundle of cheese curds around a wooden spoon and let them hang over a pot for 1 hour, allowing whatever liquid that remains to drain.
Remove the cheesecloth and store the cheese curds in a covered container in the fridge for up to a week.
Yield:

Prep Time:

Cook Time: