Seeing as it's Mother's Day weekend, it feels like the perfect time to highlight one of the many wonderful recipes you'll find in chef Christine Flynn and Emma Knight's recently released cookbook, How to Eat with One Hand. Boasting over 80 recipes, the cookbook offers easy-to-prepare recipes that both expecting and new mothers will appreciate. Being a celebrated chef in the Toronto area, Flynn makes sure that the easy recipes are also plenty flavourful.
It likely goes without saying, but even if you're not the "mom" of the family unit, there is much to enjoy throughout the book.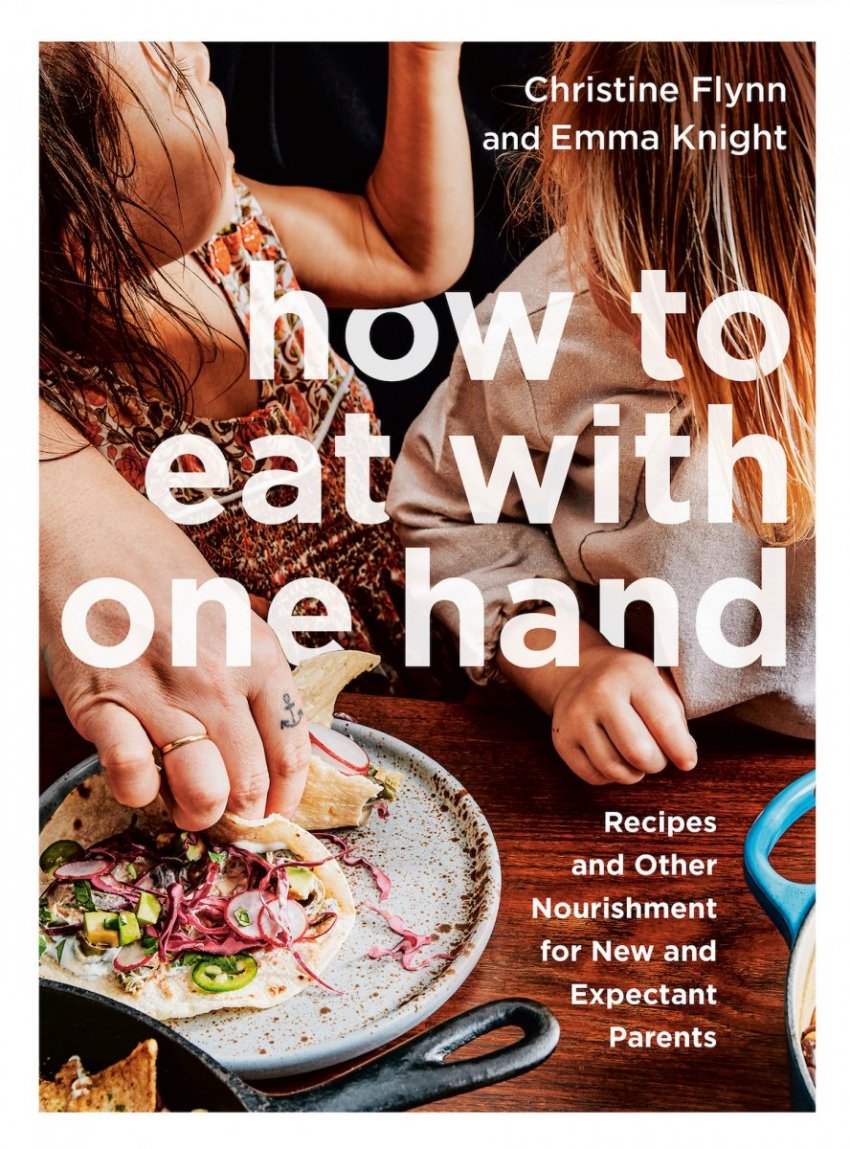 One of the first things to jump out at us while flipping through How to Eat with One Hand was a recipe for an easy chocolate chip and banana cake. Few things pair better than bananas and chocolate, if you ask us!
"This is a sort of magic cake. First, because there's an alchemy that happens between bananas and chocolate when they hang out together and, second, because it never seems to totally freeze and when you have a "hangry" sweet tooth, you can eat it right out of the freezer, which I did regularly both pre- and postpartum," says Flynn in the introduction to this recipe in her book.
Chocolate chip banana cake
2 cups all-purpose flour
2 tsp baking powder
1 pinch salt
1/2 cup unsalted butter, softened
1 1/2 cups granulated sugar
2 large ripe bananas, or 3 medium ripe bananas
3 large eggs
1 tsp pure vanilla extract
1/2 cup full-fat plain yogurt
1 cup dark chocolate chips
Preheat the oven to 350°F (180°C). Lightly grease a 9- × 13-inch (3.5 L) baking dish with non-stick cooking spray.
In a large bowl, sift together the flour, baking powder, baking soda and salt.
In a medium bowl, cream the butter and sugar, until they are≈light and fluffy.
In a high-speed blender or food processor, add the bananas, eggs and vanilla and purée until smooth. Pour the banana mixture into the butter and sugar mixture and stir with a rubber spatula until fully combined.
Add about a third of the dry ingredients to the wet ingredi- ents. Using a rubber spatula, fold in the dry ingredients until just combined. Add ¼ cup (60 mL) of the yogurt and fold until just combined. Repeat. Add the final third of the flour and the chocolate chips. Fold to combine, making sure no pockets of flour remain.
Transfer the batter to the prepared baking dish and spread it in an even layer. Bake for 40 to 50 minutes, or until a tooth- pick inserted into the centre of the cake comes out clean and the sides of the cake start to pull away from the baking dish. Let cool slightly in the baking dish before serving.
Store the cake in an airtight container in the fridge for up to 5 days or freeze, quartered and wrapped tightly in plastic wrap, for up to 3 months.