While Vancouver, B.C. is known for its contemporary Canadian and Asian cuisines, traditional Italian meals made with fresh, local and seasonal ingredients will never go out of style. That's the kind of experience you can expect from CinCin. Now, you can bring it home with CinCin: Wood-Fired Cucina, a cookbook by chef Andrew Richardson.
This goat cheese salad is just one of the signature dishes at CinCin, made with its wood oven. Try it at home.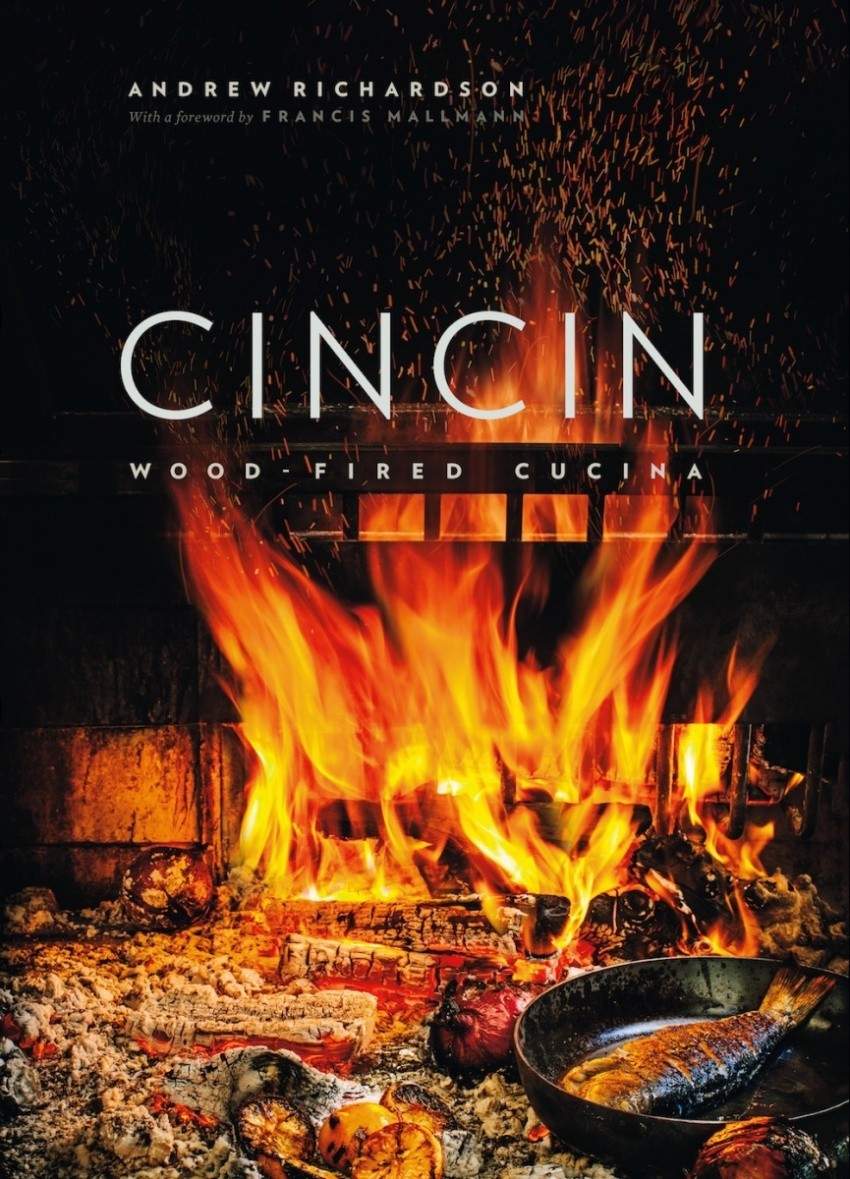 Smoke orange vinaigrette
6 oranges
2 tbsp sherry vinegar
2 tbsp extra-virgin olive oil
sea salt, to taste
freshly ground black pepper, to taste
granulated sugar, to taste
Place the oranges in smouldering coals or the smouldering embers of a wood fire, and leave them until the oranges become completely black and charred. You can also just grill the whole oranges, or use tongs to hold the oranges over a gas flame. Let the oranges cool completely.
Juice the oranges. You should have 1 1⁄2 cups. Place the orange juice in a pot, and bring to a boil over medium heat. Lower the heat and simmer until the juice is reduced to 1⁄3 cup. Allow to cool.
Stir in the vinegar and olive oil. Season to taste with salt and pepper. Add just enough sugar to balance the acidity.
Goat cheese cream
4 oz. goat cheese
1/4 cup heavy cream
sea salt, to taste
freshly ground black pepper, to taste
Place the goat cheese in the bowl of an electric mixer. Using the whisk attachment, work until the cheese becomes soft and light.
With the mixer running at high speed, add the cream in a slow, steady stream until incorporated. Season with salt and pepper.
Salad
8 cups water
3/4 cup champagne or white wine vinegar
7 tbsp granulated sugar
2 tbsp salt
2 1/4 lbs medium-sized golden beets
2 1/4 lbs medium-sized chioggia (candy cane) beets
1 handful salad leaves, (frisee, radicchio, arugula), rinsed and spun dry
2 tbsp smoked orange vinaigrette
extra-virgin olive oil
goat cheese cream
1/3 cup shelled pistachios, dry roasted and broken
sea salt, to taste
freshly ground black pepper, to taste
2 tbsp classic vinaigrette
2 to 4 cherriette (or any red-skinned) radishes
In a large pot, combine the water, vinegar, sugar and salt. Add the beets and adjust the liquid to cover them completely (if necessary, increase the recipe).
Cover the liquid with a cartouche to keep the beets below the surface. Bring to a boil, lower the heat to a simmer and cook gently. When the beets can be easily pierced with a knife and are floating, remove the pot from the heat and allow to cool in the pot.
Peel the beets, and cut into discs 1⁄8 inch (3 mm) thick using either a mandolin or a sharp knife. Set aside.

For each plate, arrange the beet slices in a circle
1⁄2 inch (1 cm) from the edge, slightly overlapping and alternating the golden and chioggia. Dress with the orange vinaigrette (about 2 Tbsp/30 mL per plate) and drizzle with a little olive oil.

Place a spoonful (about 2 Tbsp/30 mL) of the goat cheese cream in the centre of each plate. Sprinkle with pistachios and season with salt and pepper.

Dress the salad leaves with the classic vinaigrette, and neatly place them around the goat cheese and over the beets.

Using a mandolin, shave 6 slices of radish over each plate, and serve.
Yield: