As traditional as it is to toast to the New Year with a nice glass of Champagne or prosecco, as fervent fans of creative cocktails, we find it far more fun to do our cheers-ing with a beverage that has a little more depth to it.
The Champagne Josephine was first introduced to bartender Lauren Mote while cutting her teeth at Toronto's Le Select Bistro. Though at the time the now-internationally acclaimed bartender wasn't quite sure how to make the French 75-inspired cocktail at the time, Mote has since perfected the recipe, which now serves as an ode to her time at the legendary Wellington Street eatery.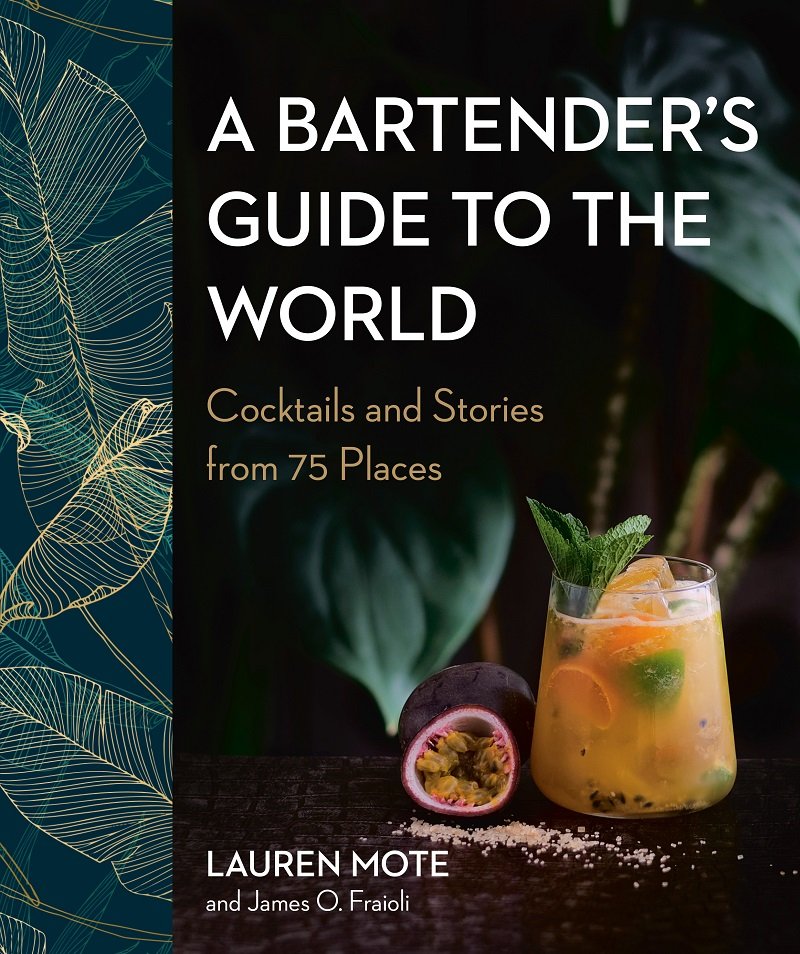 "We're not sure who came up with the cocktails on the back of the giant menu at Le Sélect Bistro, but they were not often ordered," author Lauren Mote explains in the recipe introduction. "One night, an order came in for a Champagne Josephine. My work friend Martin McNenly and I had no idea what it was, but we laughed and did the best we could, following the flavours in the description. This rendition will do us all justice and uphold the Le Sélect Bistro culture, especially as JJ and Frédéric have now passed the torch of their business to new owners. What a legacy to leave behind."
Lavender cordial
300 g superfine or granulated sugar
10 oz filtered water
3 g food-grade blue lavender flowers
10 g citric acid
In a small saucepan, combine the sugar and water. Bring to a slow simmer over medium heat, then immediately remove from the heat. (You don't want it to boil; this is just to dissolve the sugar.)
In a heatproof container, using a mallet or muddler, smash the lavender until the essential oils and blue powder release. Pour the sugar water over the flowers, but do not stir; let them infuse their flavor without disrupting the pigment release.
After 2 minutes, strain the liquid through a fine-mesh sieve. Whisk in the citric acid until dissolved.
Store in a sanitized bottle, labeled with the date, in the fridge for up to 10 days.
Champagne Josephine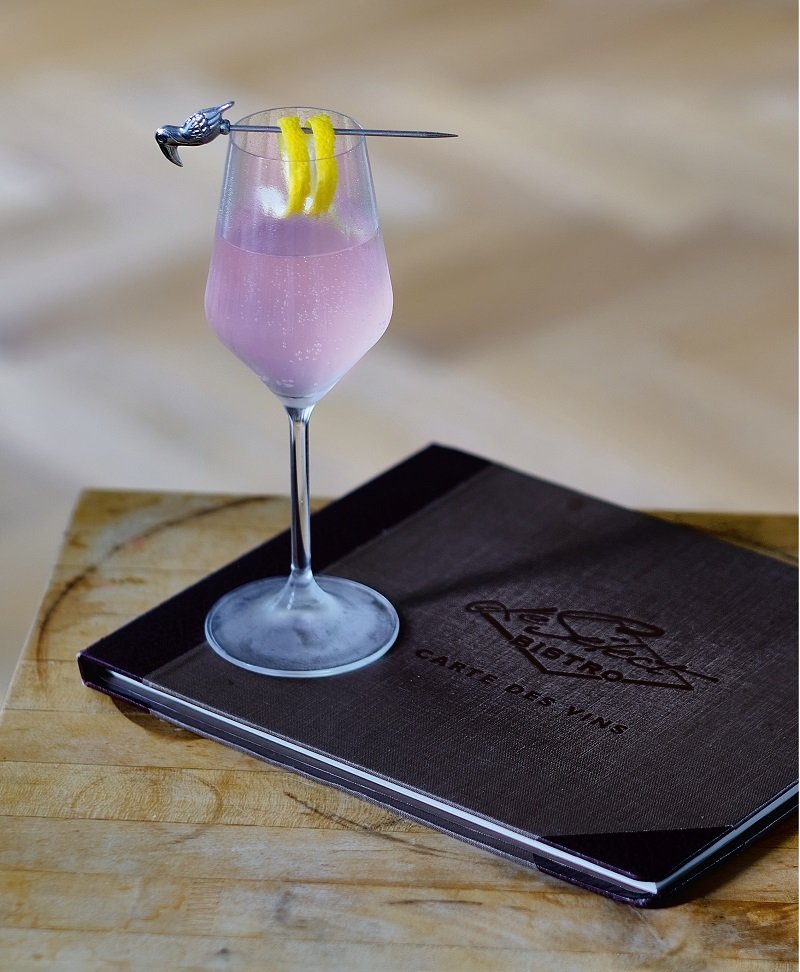 ¾ oz gin
½ oz framboise eau de vie
¾ oz lavender cordial
2 dashes celery bitters (like Bittered Sling Cascade Celery)
ice cold Champagne
lemon twist, for garnish
To a shaker filled with cubed ice, add the gin, framboise, cordial, and bitters. Using some force, shake hard for 5 seconds.
Using a small fine-mesh bar sieve to catch the loose ice chips, double strain into a champagne flute or white wineglass.
Check the Champagne to make sure it's not flat, then slowly top the cocktail with the cold, fresh champagne.
For the garnish, use a peeler to remove a nice piece of peel from a washed lemon. Using a paring knife, trim the edges on all sides. Twist the peel to express the oil over the cocktail, then drop it into the glass.