There's a subtle chill in the air these days, and we know you feel it too.
As much as we hate to say farewell to summer, we welcome fall for many reasons. Of course, there's the opportunity to layer one's outfit again (fashion!) and then come the many photo opps amidst red and golden leaves (Instagram!)...but most importantly, soup season has returned.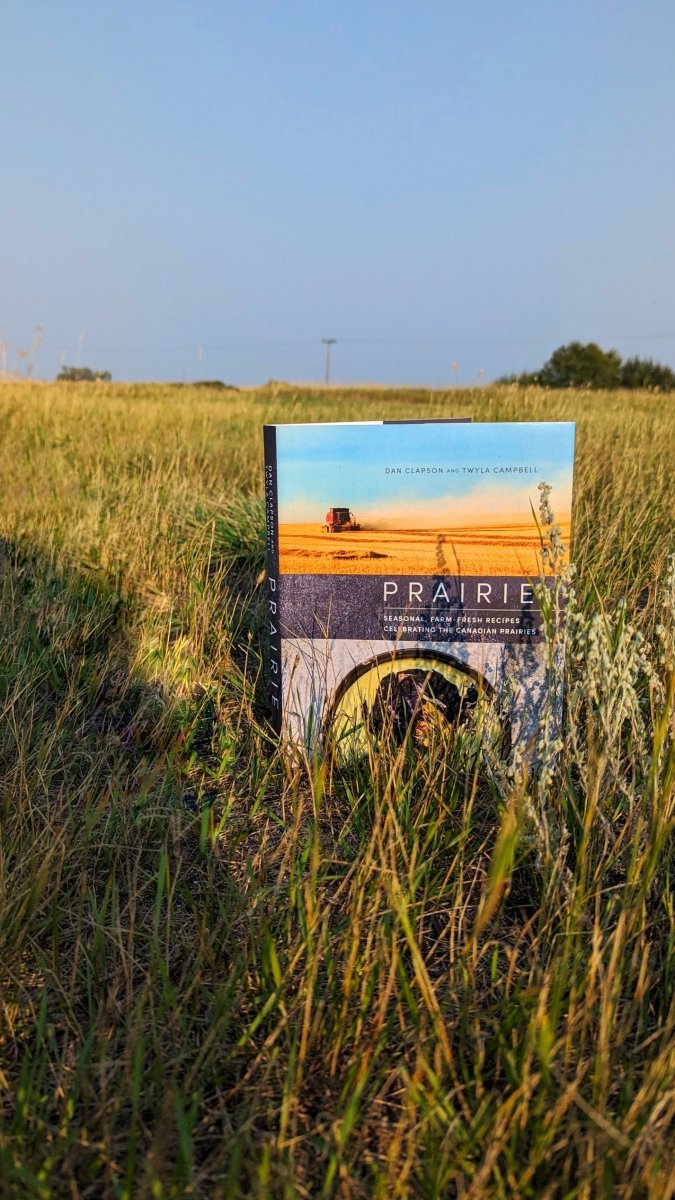 This simple bean ("fagioli"), vegetable and wild rice soup recipe comes courtesy of the new Canadian cookbook Prairie: Seasonal, Farm-Fresh Recipes Celebrating the Canadian Prairies by Twyla Campbell and Dan Clapson.
"Why is it that hearty soups just taste better as soon as the temperature dips? It is probably simply because of said dip, but regardless I love making a big batch of soup when the first fall cold snap hits," writes Dan Clapson in the introduction to this recipe in the Prairie cookbook. "Full to the brim with perfectly Prairie-grown ingredients like lentils, beans, wild rice and earthy parsnips and beet greens, you will want for not after a few sips of this warming soup."
Fall fagioli soup
2 tbsp sunflower oil
2 yellow onions, diced
1 tbsp butter, or substitute vegan butter is desired
1 garlic clove, minced
5 cups vegetable broth
1 cup water
1 cup peeled and diced parsnips, approximately 1 medium-sized parsnip
1/2 cup dry red split lentils
1 398 mL can kidney beans, plus 1/2 of the liquid from can
1 tsp roughly chopped fresh oregano leaves
1 tsp dried basil
1/3 cup Northern Lights Foods organic wild rice
salt, to season
2 tsp apple cider vinegar
4 cups roughly chopped beet greens
butter slices, for finishing, optional
Heat oil in a large pot on medium-high heat. Add onions and cook for 10 minutes, stirring occasionally. Onions will begin to turn golden.
(Note: If brown bits form on the bottom of the pot, add small splashes of water to help deglaze.)
Reduce to medium heat, add garlic and butter and continue to cook for 5 minutes, stirring occasionally.
Next, add broth, water, parsnips, lentils, kidney beans (plus reserved can liquid), herbs and wild rice.
Once mixture comes to a simmer, allow to cook uncovered for 20 minutes. Soup should thicken slightly after this point.
Season to taste with salt. Add vinegar and beet greens and continue to cook for 5 minutes to allow the greens to tenderize.
Ladle into bowls and top with a slice of butter if desired. Serve with toasted bread and enjoy.
Yield:

Prep Time:

Cook Time: