This there anything more rewarding than a perfectly-crispy chicken thigh? We don't think so and neither does chef Christine Flynn.
Her latest cookbook A Generous Meal: Modern Recipes for Dinner was released last week and features a myriad of fun (and tasty and unique) recipes that remind a reader that cooking interesting food does not need to be complicated.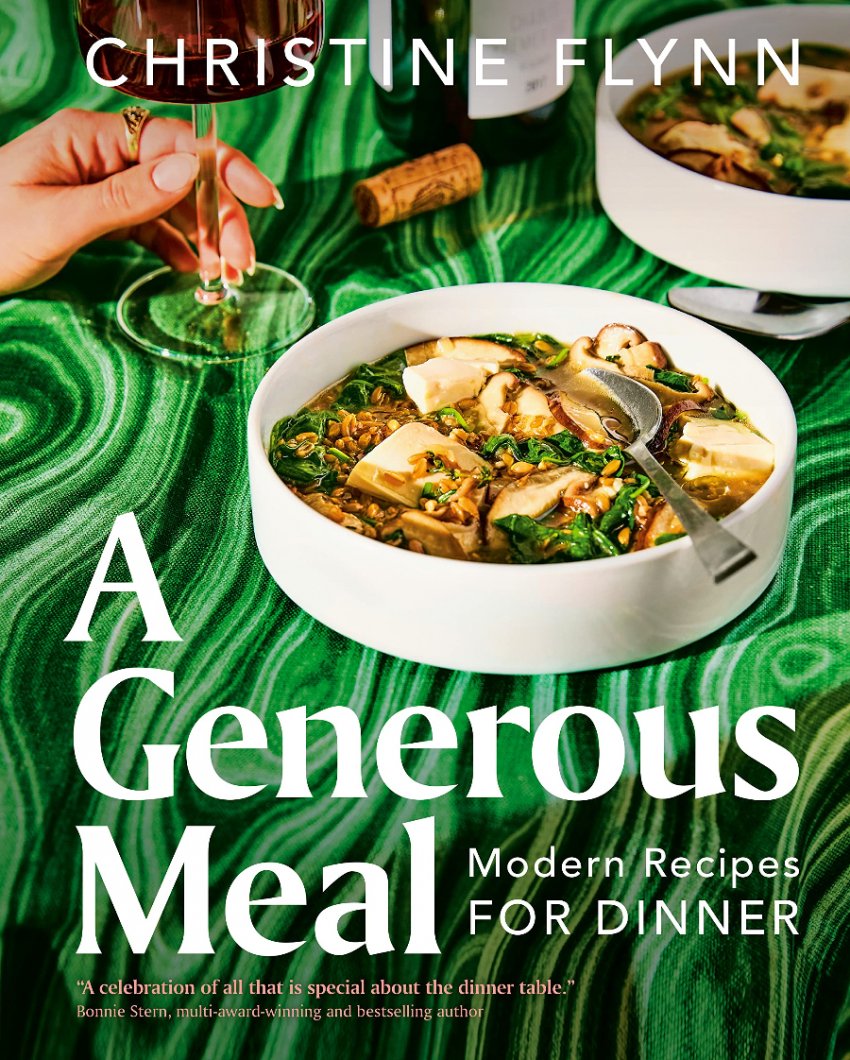 Flynn's crispy chicken thighs and vinegar beans creation is a great example of said mantra. The recipe feels especially timely thanks to its affordable ingredient list at a time when food costs are through the roof.
"This dish feels very French to me, for no particular reason, I suppose, other than that it's brothy and rather beige. While those descriptors may not be for everyone, to me, brothy and beige is beautiful. I love this recipe for a quick and straightforward dinner," says chef Christine Flynn in the introduction to this recipe in her new cookbook. "Simple, but so good. Mais oui!"
Crispy chicken thighs with vinegar beans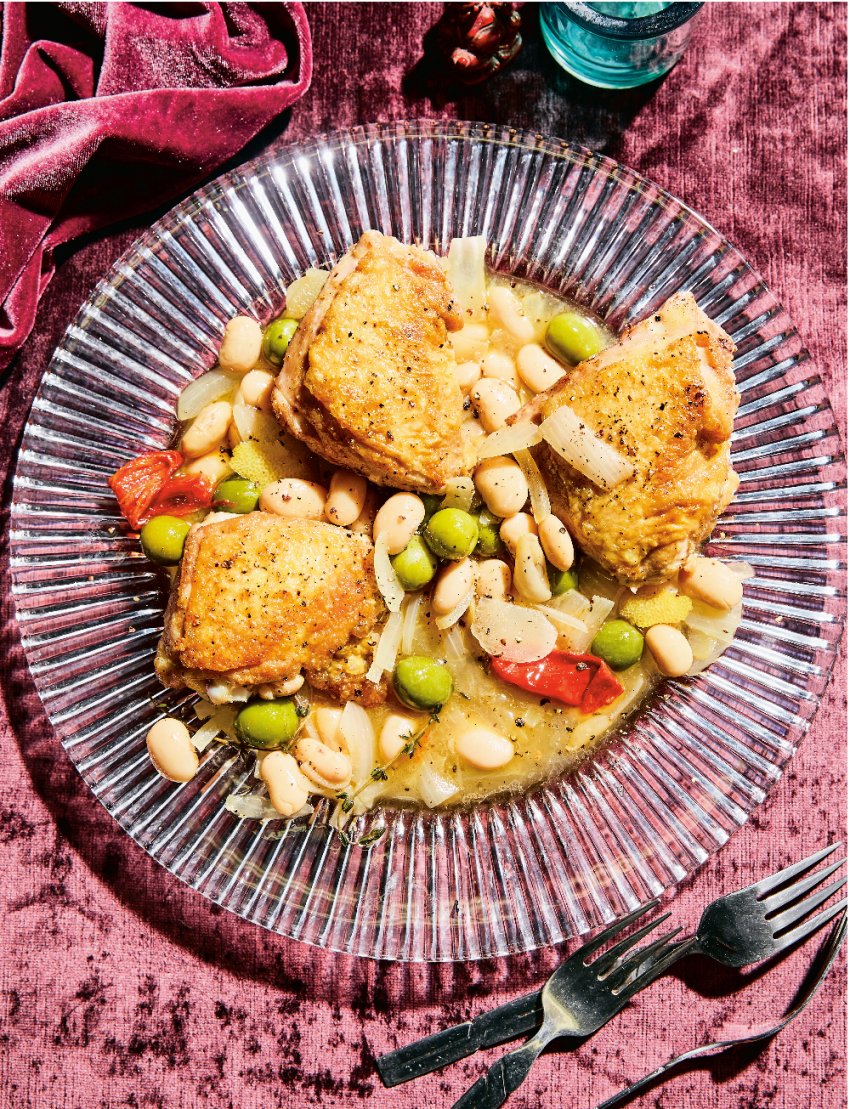 6 bone-in chicken thighs, or 3 chicken legs, separated
salt and cracked black pepper
1 tbsp neutral oil (like canola or grapeseed)
1 medium yellow onion, thinly sliced
2 cloves garlic, finely grated
1 red bird's eye chili, split
1/2 cup dry white wine
2 tbsp white wine vinegar
2 14 oz cans butter beans, drained and rinsed
1 cup low sodium chicken stock
1/2 cup large green olives
1 pinch sugar, optional
1 lemon
Preheat the oven to 350°F (180°C).
Pat the chicken dry and season all over with salt and pepper. In a deep ovenproof skillet or Dutch oven over medium-high heat, heat the oil. Add the chicken, skin side down. Sear until the skin is crispy and golden, about 4 to 5 minutes. Flip and cook on the other side for 3 minutes. Transfer the chicken to a clean plate.
Pour all but about 2 tablespoons (30 mL) of the rendered chicken fat and oil into a small bowl and reserve it for future use.
Reduce the heat to medium, add the onion to the skillet, and cook for 2 to 3 minutes, stirring to prevent browning. Add the garlic and chili and cook for 1 minute. Increase the heat to high. Add the white wine and let it reduce for 2 to 3 minutes. Add the vinegar, beans, stock, olives, and sugar (if using). Using a vegetable peeler, remove the peel of the lemon in large strips. Add the peel to the skillet.
Return the chicken, skin side up, to the skillet and transfer it to the oven. Bake, uncovered, for 20 to 25 minutes, until the chicken is cooked through or reaches an internal temperature of 165°F (74°C). Remove from the oven and squeeze the lemon overtop. Serve immediately.
Any leftovers can be stored in an airtight container in the fridge for up to 4 days.
Yield:

Prep Time:

Cook Time: