In the recently-released Peak Season cookbook, author Deirdre Buryk provides a collection of recipes that showcase various creative ways for home cooks to get the most out of in-season ingredients when they are at their freshest.
Although the peak season for corn on the cob varies depending on where you are in Canada, generally speaking one can typically find fresh corn cropping up at grocers and farmers markets from May through to September.
In addition to being a creative play on barbecued ribs that the whole family can enjoy, Buryk's curly corn ribs also feature a fun flavour profile for the more advanced palates in your party with the addition of a cilantro-heavy zhoug—a hot herb sauce served in Yemen that is similar to chimichurri but with spices familiar to the Middle East.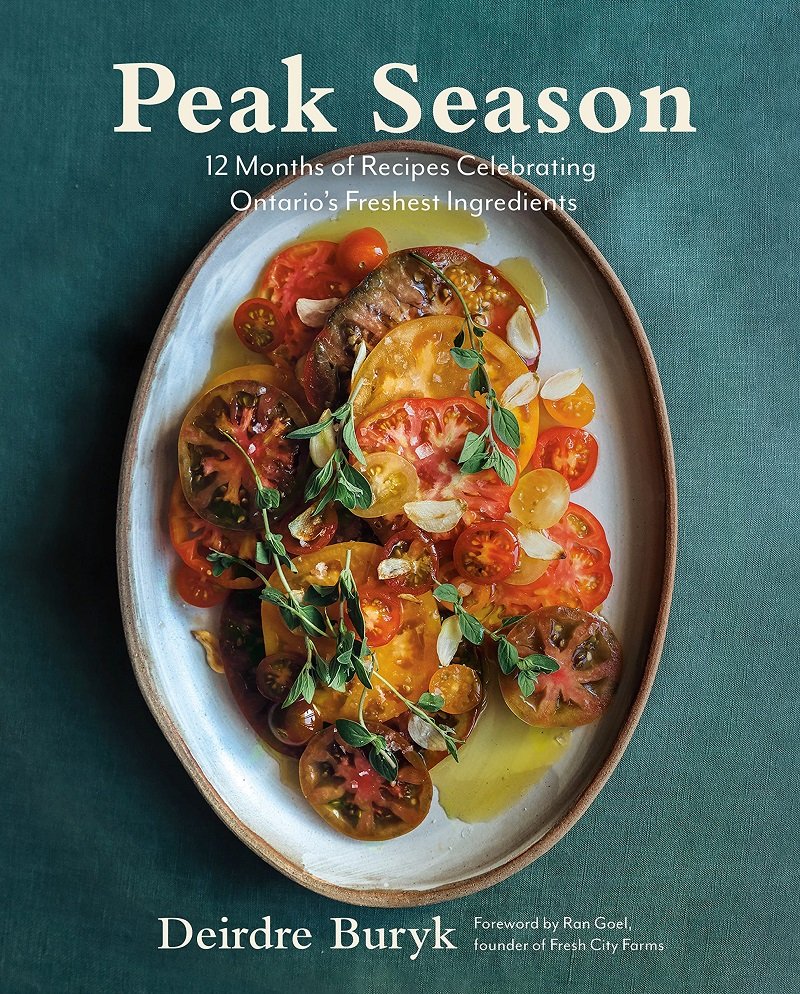 "Corn on the cob is up there in my top ten childhood food memories," Buryk explains. "In Toronto, street festival or not, chaotic city sidewalks are filled with the smell of sweet and buttery corn cobs cooking on the grill. A local summer snack that is impossible to resist, these curly corn ribs are an ode to this specialty."
Zhoug
1 cup fresh cilantro leaves
1 tsp ground cardamom
½ tsp ground cumin
4 cloves garlic
½ tsp kosher salt
1 shishito pepper, seeds removed and roughly chopped
¼ cup extra virgin olive oil
To a mortar, add the cilantro, cardamom, cumin, garlic, and salt. Begin to grind and crush into a paste with the pestle. Add the shishito pepper and continue grinding.
Lastly, pour in the olive oil and mix until a pesto-like consistency has formed. Taste before seasoning with more salt, if needed. Set aside for serving.
Extra zhoug can be sealed in a jar or airtight container and stored in the refrigerator for up to 1 week.
Curly corn ribs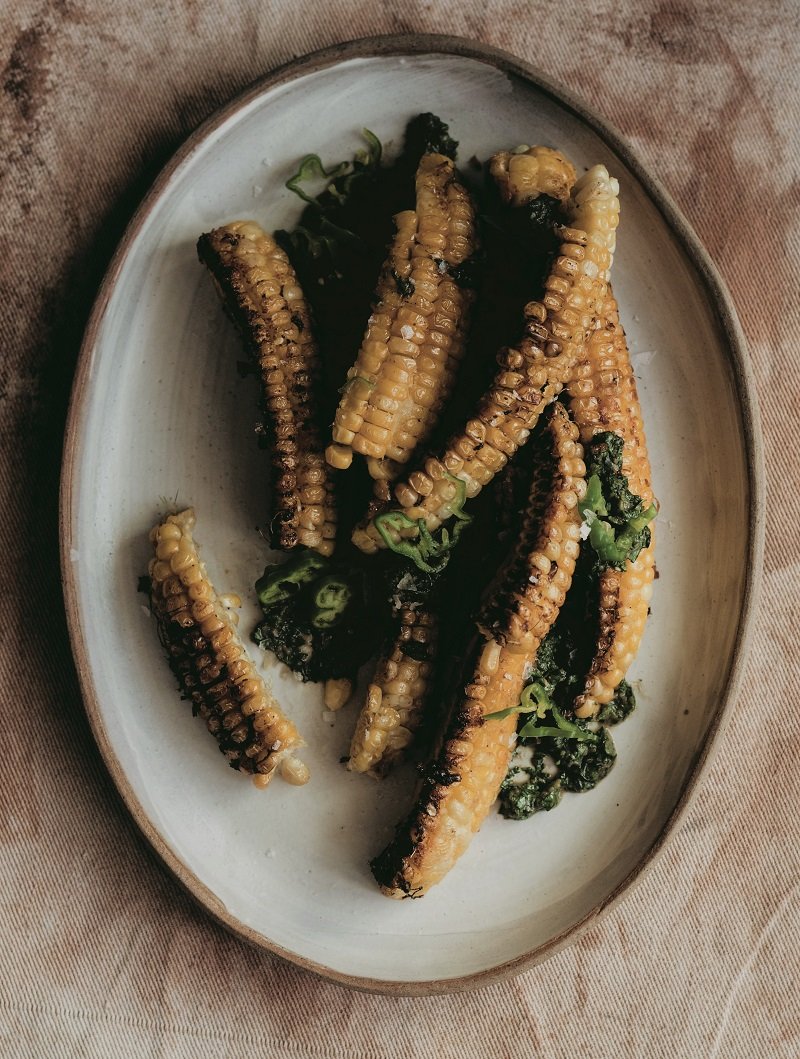 4 cobs corn, husks removed
4 cloves garlic, minced to a fine purée
4 cups vegetable oil, for frying
2 shishito peppers (or jalapeño peppers), seeds removed and thinly sliced, for serving
1 tsp flaky sea salt, to season
Rub the corn cobs with the minced garlic until every crevice has been coated. Using a sharp chef's knife, cut the cobs into four quarters lengthwise (see Note). Place the corn cob "ribs" into a large bowl and set on the counter to marinate for a minimum of 1 hour.
Meanwhile, in a large, heavy pot over high, heat the vegetable oil. Once the temperature has reached 360ºF (182ºC), use a slotted spoon to gently submerge the corn "ribs," one at a time, in the oil (this will avoid any hot splashes). Fry a maximum of four "ribs" at a time.
Fry the cobs until they begin to curl and the kernels turn golden brown, 5 to 10 minutes. Once the cobs are ready, use the same slotted spoon to remove the corn. Let the cobs drain on a paper towel–lined plate. Continue this process until all the cobs have been cooked.
Plate cobs with the thinly sliced shishito peppers and large dollops of zhoug. Finish with flaky sea salt, to taste.
NOTE: The cobs are meant to be quartered, but if you have difficulty, then you need to get your knives sharpened. No need to risk your life; just cook them whole and fry a little longer than suggested, about 15 minutes.
Yield: