Is it just us or did this summer season come and go in the blink of an eye? Well, technically, we do have one more week of summer left, but as many Canadians have already begun to realize, colder temperatures are right around the corner.
And when it comes time to combat the cold, one of the best ways to warm both the body and the soul is with a hearty homemade soup. This curried lentil soup from bestselling authors Mandy and Rebecca Wolfe's forthcoming More Mandy's cookbook (to be released on September 20, 2022) is the perfect embodiment of the term "comfort in a bowl".
As for how the recipe came to be, the Salad Sisters say their curried lentil soup takes inspiration from the many Indian restaurants on Rue Jean-Talon and Boulevard de l'Acadie in Montreal.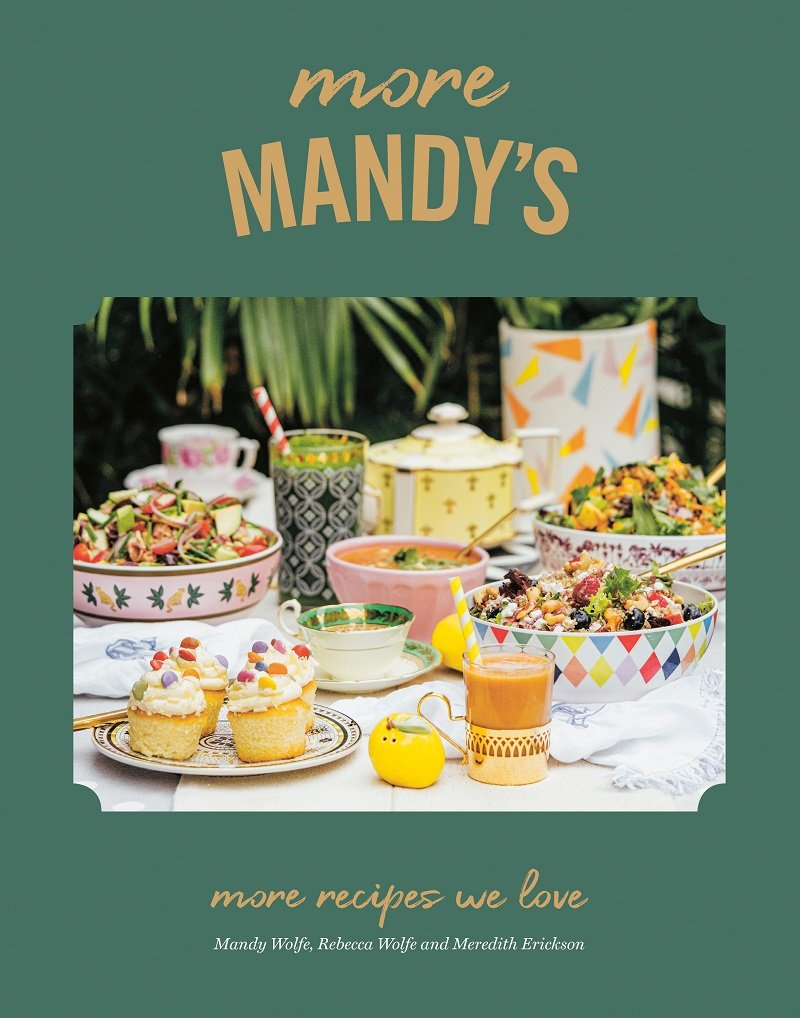 "For this soup, we tried to combine some of our favourite inspirations from places like Bombay Mahal Express, Pushap, Atma, Chand Palace, Malhi Sweets, and Le 409," the authors state in the recipe introduction. "Some people may have had lackluster experiences with lentil soup before, but this one has so many vibrant pops of flavour—between the ginger, spicy cayenne, lime juice, and tomatoes—it'll brighten your palate on the dreariest of days. And it's vegan to boot."
More Mandy's: More Recipes We Love will be available to purchase at bookstores across Canada on September 20. Pre-orders can be made online.
Curried lentil soup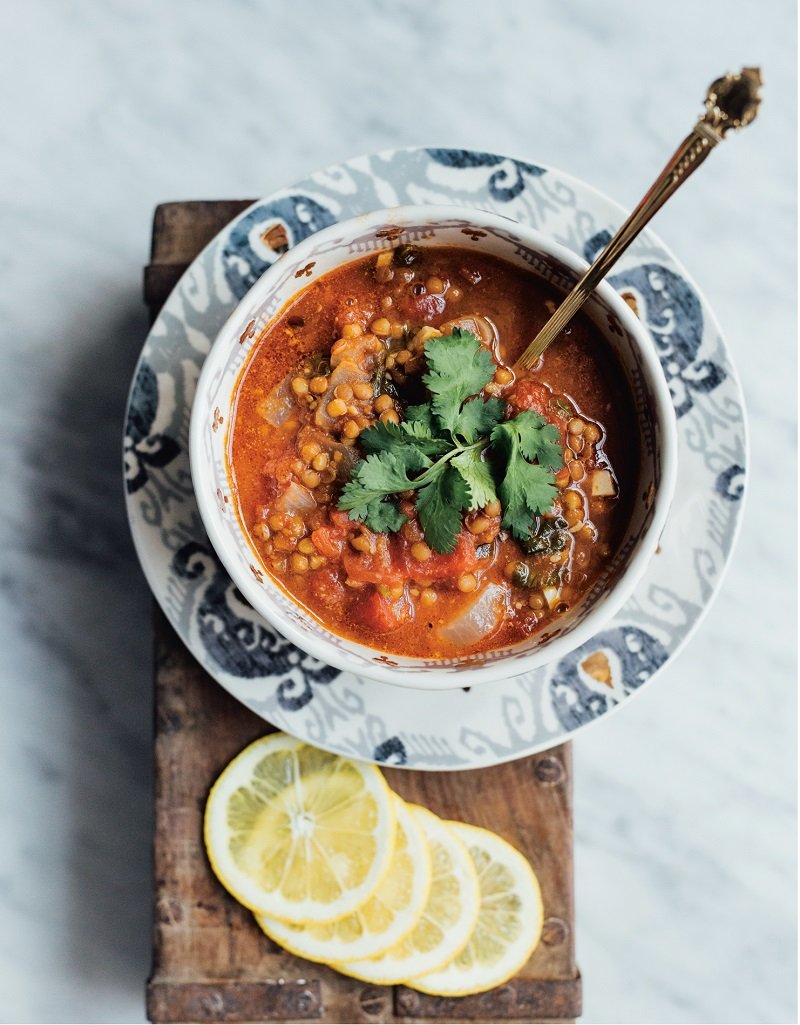 3 tbsp coconut oil
1 medium onion, finely diced
2 garlic cloves, minced
3 tbsp ginger, minced
1 tbsp ground cumin
⅛ tsp cayenne pepper
salt and freshly ground black pepper, to taste
1½ cups uncooked green lentils
4 cups low-sodium vegetable broth
1 14-oz. can crushed tomatoes
1 tbsp maple syrup
1 tbsp lime juice
cilantro, for garnish
In a Dutch oven, warm the coconut oil over medium- low heat. Add the onion, garlic, and ginger and cook, stirring occasionally, until the onion softens and becomes translucent, about 5 minutes.
Stir in the cumin and cayenne and season lightly with salt and pepper. Continue to cook until the spices are fragrant, about 2 minutes. Add the lentils and broth.
Bring to a boil, then lower the heat and simmer, covered, until the lentils are tender but not mushy, 25 to 30 minutes.
Stir in the crushed tomatoes, maple syrup, and lime juice. Check the seasoning and adjust with salt, pepper, and more lime juice.
Serve with cilantro to garnish.
This soup can be refrigerated in an airtight container for up to 7 days or frozen for up to 6 months.
Yield:

Makes 6 cups (4 portions)