A well-made paella is worth the time and hard to resist. That's why cookbook author David Robertson has included this recipe in Gather: A Dirty Apron Cookbook, which celebrates all the dishes that bring family and friends together. For this dish, he advises against overcooking the seafood or stirring the paella during the cooking, so that it can develop the flavours and the socarrat--the crispy crust on the bottom. If you're using fresh peas, add them with the seafood to allow for a longer cooking time.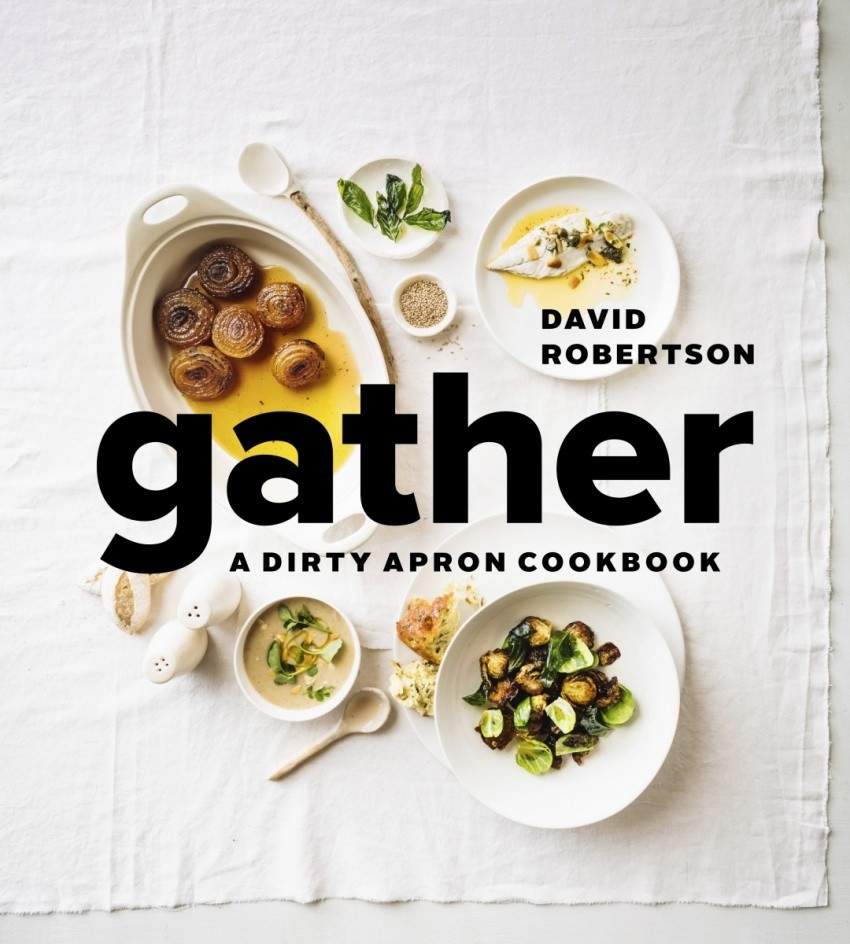 4 cups chicken stock, plus extra if needed
30 threads saffron
2 tbsp extra virgin olive oil
1/2 onion, chopped
4 cloves garlic, finely chopped
10 piquillo peppers, seeded, deveined and chopped
2 roma tomatoes, chopped
1 tsp smoked paprika
1 1/2 cups bomba rice
15 mussels, scrubbed clean
15 clams, scrubbed cleaned
12 prawns, peeled and deveined
12 squid, cleaned and halved
6 oz. Spanish chorizo, cut into 1/2-inch dice
1 cup fresh or frozen peas
1/4 cup chopped Italian parsley
kosher salt and ground black pepper, to taste
1/2 lemon, juice only
grated Parmesan cheese, to serve
Microgreens or sprouts, to serve
extra virgin olive oil, to serve
In a saucepan, combine stock and saffron and bring to a simmer over medium heat. Keep warm.
Heat oil in a large frying pan over medium-low heat. Add onions and sauté for 3 to 4 minutes, until translucent. Add garlic and cook for another minute. Stir in peppers, tomatoes and smoked paprika. Add rice and mix well, to ensure grains are lightly coated with oil.
Pour in stock, ensuring rice is completely submerged. Bring to a gentle simmer on medium heat and cook for 10 to 12 minutes, until rice is 75 per cent cooked. Be careful not to boil or let the pan go dry; add more stock if needed.
Add mussels, clams, prawns, squid and chorizo to the pan and cover. Lower heat to medium-low and cook for another 5 minutes, until rice absorbs remaining stock and is completely cooked, and mussels and clams have opened. (Do not stir in seafood.) Fold in peas and cover. Set aside to rest for 5 minutes.
To finish, add parsley and season to taste with salt, pepper and lemon juice.
Yield: