Start your new year with something sweet. This tarte Tatin recipe, just one of 80 from Gather: A Dirty Apron Cookbook, is an elegant take on the traditional apple pie and makes the most of fresh apples using only a few ingredients. This cookbook is a celebration of cooking for family and friends using a range of cooking techniques using local Canadian ingredients. In it, you'll find recipes for every diet, and for everything from seafood and chorizo paella to maple mascarpone cheesecakes, all crowd pleasers that you'll want to make again and again.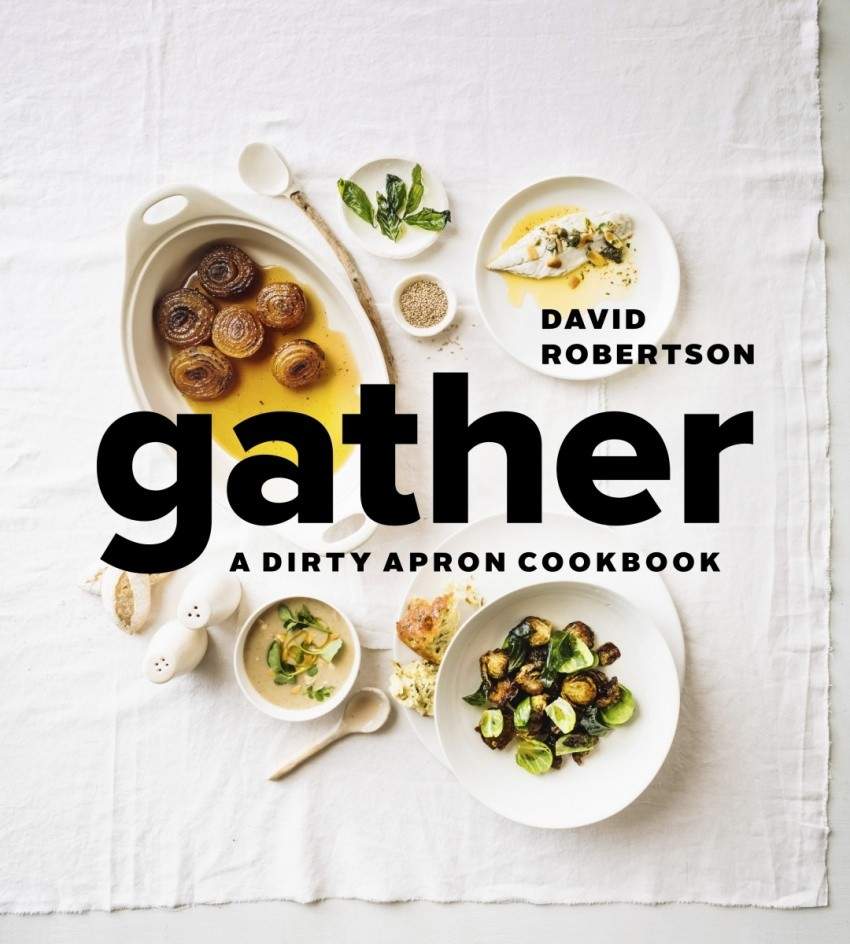 1 lb classic puff pastry, available on page 202 of the cookbook
1 cup granulated sugar
1/2 cup butter
4 Granny Smith apples
4 tsp ground cinnamon
vanilla ice cream, to serve
Preheat oven to 400°F. Line a baking sheet with parchment paper.
Roll puff pastry out until 1/8 inch thick and cut 4 (5-inch) circles, using a circular cutter or a small plate as a template.
Place the disks on the prepared baking sheet, prick all over with a fork and refrigerate for 20 minutes.
In a heavy-bottomed saucepan over high heat, combine sugar and 2 tablespoons of water and cook until caramelized and golden brown. Carefully whisk in butter, then pour caramel evenly into 4- to 5-inch pie dishes and set aside to cool.
Peel, halve and core the apples. Thinly slice the apple halves crosswise.
Arrange apple slices in an overlapping circular shape around the base of each pie dish and dust with cinnamon. Cover each tart with a circle of puff pastry, ensuring all the apples are covered. Bake for 15 minutes, or until the pastry is cooked and crisp. Set aside tarts to rest for 5 minutes.
Carefully invert the tarts onto individual plates and top with scoops of ice cream.
Yield: