There is something so cathartic about baking a batch of cookies on a weekend afternoon. Sometimes, the smell of them baking, wafting through the house, is just as rewarding as sinking your teeth into one that's still slightly warm. Every once in awhile, we enjoy baking cookies that are little more swanky too. These rosemary chocolate cookies finished with fleur de sel, from the Duchess Bake Shop cookbook, are just that.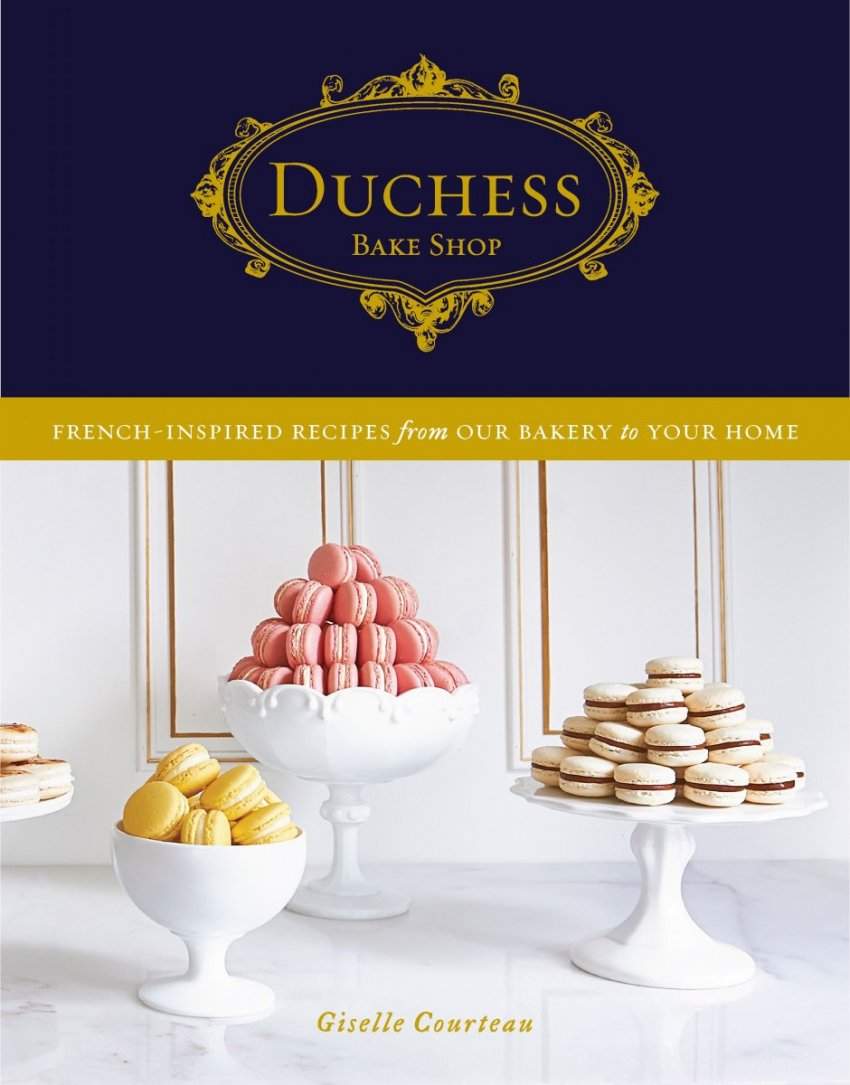 "Fleur de sel is a delicate flaky sea salt from France's northern coast. It's a great finishing salt and pairs nicely with chocolate and caramel. The fleur de sel and rosemary combination makes these double chocolate cookies one of my favourite afternoon snacks," writes author Giselle Courteau in her bake shop's namesake cookbook.
Why not bake a batch this weekend?
Rosemary chocolate fleur de sel cookies
1 cup white sugar
3/4 tsp finely chopped fresh rosemary
1 cup all-purpose flour
1/3 cup plus 1 tbsp cocoa powder
fleur de sel, to sprinkle on top
1/4 tsp salt
1/2 tsp baking soda
1/2 cup unsalted butter, brought to room temperature
1 tsp vanilla extract or paste
1 large egg
1/2 cup good quality dark chocolate chunks
Please note: You will need a stand mixer fitted with a paddle attachment and two baking sheets.
Preheat your oven to 350°F (175°C). Line the baking sheets with parchment paper.
Using your fingers, rub the sugar and rosemary together in a small bowl. This will help infuse the sugar with the flavour of the rosemary. Set aside.
In a bowl, whisk together the flour, cocoa powder, salt, and baking soda. Set aside.
Place the butter, sugar-rosemary mixture, and vanilla in a stand mixer bowl. Cream on medium speed for 1 to 2 minutes, until white and fluffy, scraping down the sides of the bowl a few times.
Add the egg and beat until well incorporated and the batter is fluffy.
Turn the mixer down to low, add the flour mixture, and mix until just combined. Then remove the bowl from the mixer and fold in the chocolate chunks.
Using an ice cream scoop, a spoon, or your hands, shape the dough into 1- to 2-inch balls. Arrange on the lined baking sheets 2 inches apart.
Sprinkle a pinch of fleur de sel on top of each cookie.
Bake for 12 to 13 minutes. The secret to chewy cookies is to remove them from the oven when they still look soft, slightly underbaked, and a little cracked on top. Let them rest on the baking sheet for 15 minutes before transferring them to a cooling rack.
Storage: These cookies will keep at room temperature for up to five days.
Yield:

Prep Time:

Cook Time: